Creality Ender-5 Pro 3d printer | Cubic-constructure 3d printer kit, dual Y-axis designed, silent motherboard included to avoid noise occurs, together with a filament sensor and removable platform, these features help unlock the uninterrupted printing of 100% filament feed in-out.
Specification
Creality Ender-5 Pro FDM 3D Printer
Just as Creality brought a Pro version of the Creality Ender-3 to the desktop 3D printer market shortly after recognizing its initial success, Creality has decided to revisit this strategy once again with the Creality Ender-5 Pro.
The Creality Ender-5 Pro is ALL3DP's spring 2020 pick for the "Best 3D Printer Under $500".
Ender-5 Pro FDM 3D Printer Features
Removable Platform: Creality Ender-5 Pro 3D Printer used its' self-adhesive platform to help it easier to remove the models without other defects.
Creality Ender-5 Pro 3D Printer with upgraded motherboard really produces fewer noises.
And it uses Creality 3D 4-layer PCB with solid filter and capacitor for better ESD protection and more stable performance, TMC ultra-quiet drive 256 subdivision for finer printing.
More smoothly Feed-in: Creality Ender-5 Pro 3D Printer with Imported Capricorn Blue TeflonTube and the metal extruding unit, which helps stable in filament feed in and wear-resisting, hence, we can get a better printing quality.
Creality Ender-5 Pro 3D Printer has a double Y-axis control system with the synchronous operation and stable output to avoid vibrations resulting from long-time printing.
Filament Detector: Creality Ender-5 Pro 3D Printer when the filament runs out or disconnected, the printer will automatically be suspended to ensure the model can be smoothly printed
Technical Specifications
Ender-5 Pro FDM 3D Printer Properties
Molding Technology: FDM
Print Size: 220x220x300mm
Print Method: Online or TF card offline
File Format: STL/OBJ/AMF
Filament Diameter:1.75mm
Ender-5 Pro FDM 3D Printer Hardware
Machine Size: 552x485x510mm
N.W. of Machine: 11.8kg
Number of Nozzle: 1
Ender-5 Pro FDM 3D Printer Extruder Hardware
Slice thickness: 0.1mm-0.4mm
Printing Precision: ±0.1mm
Nozzle Diameter: Standard 0.4mm, Optional 0.2/0.3mm
Ender-5 series Compare
Feature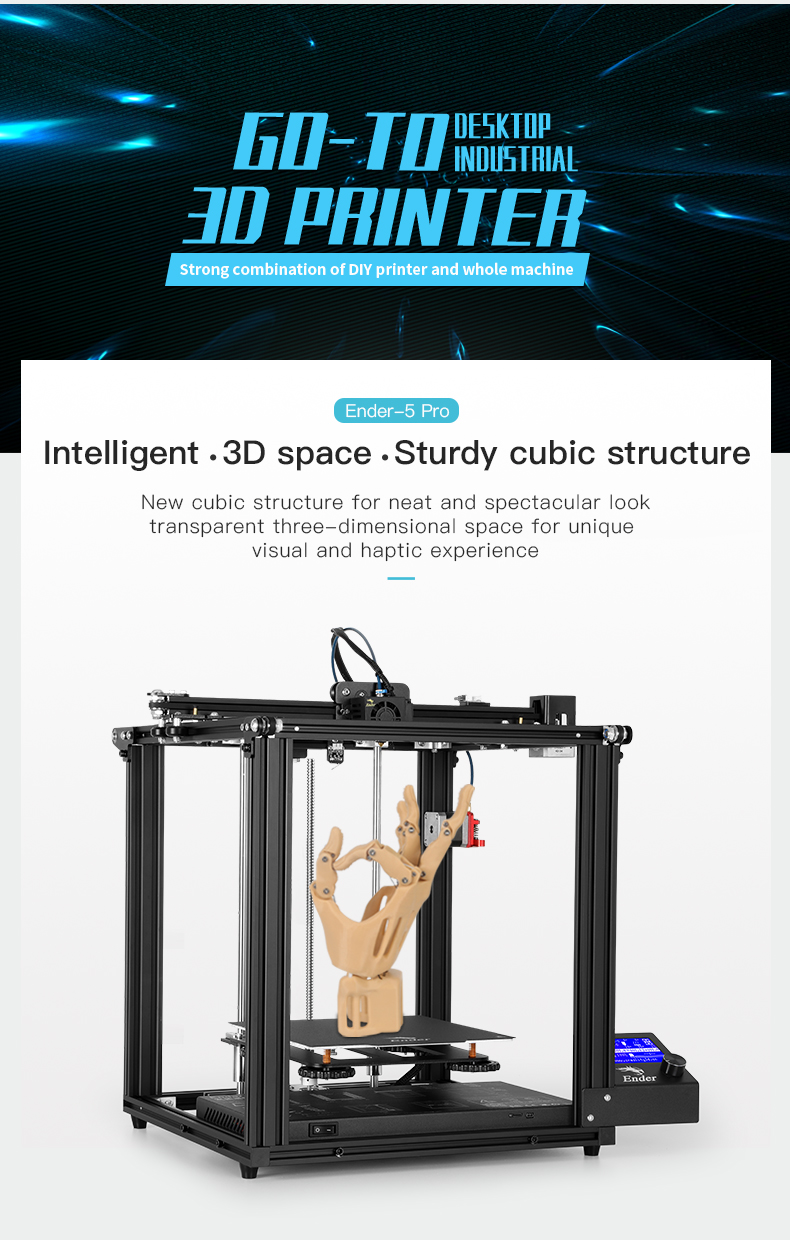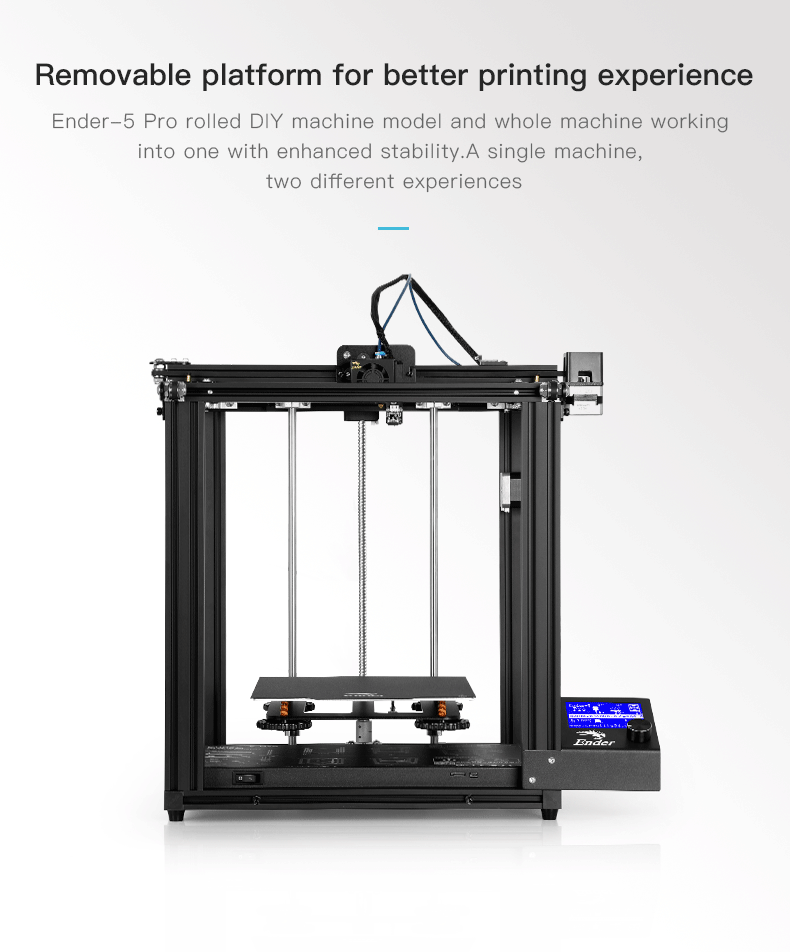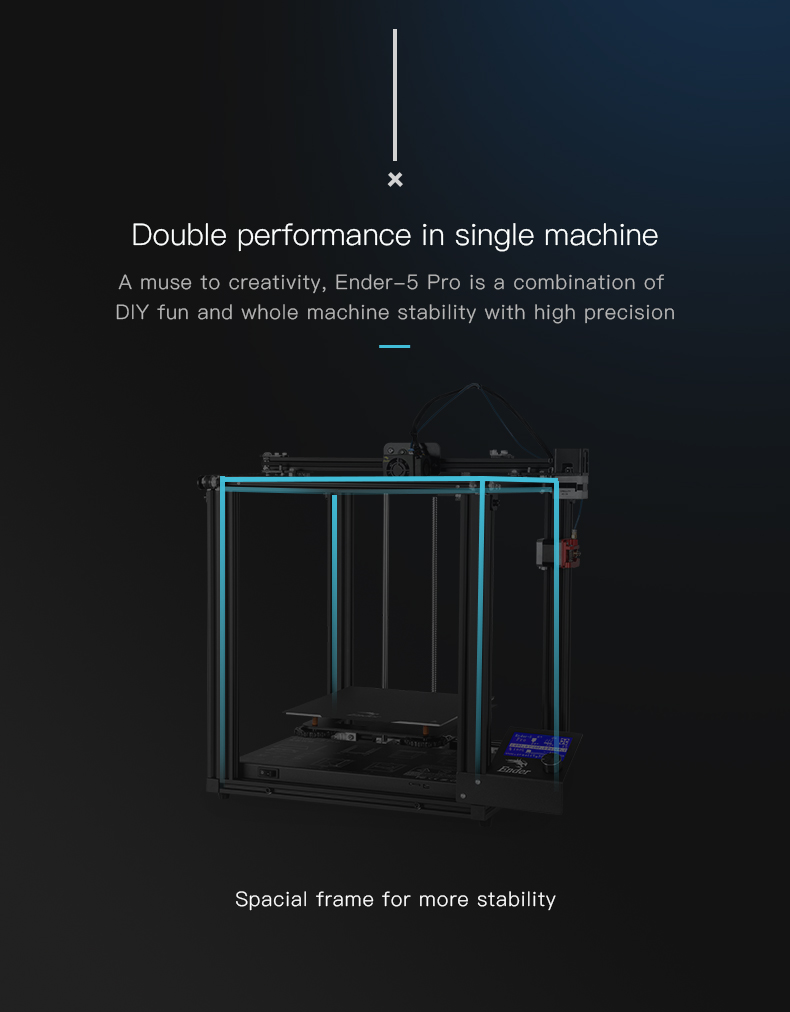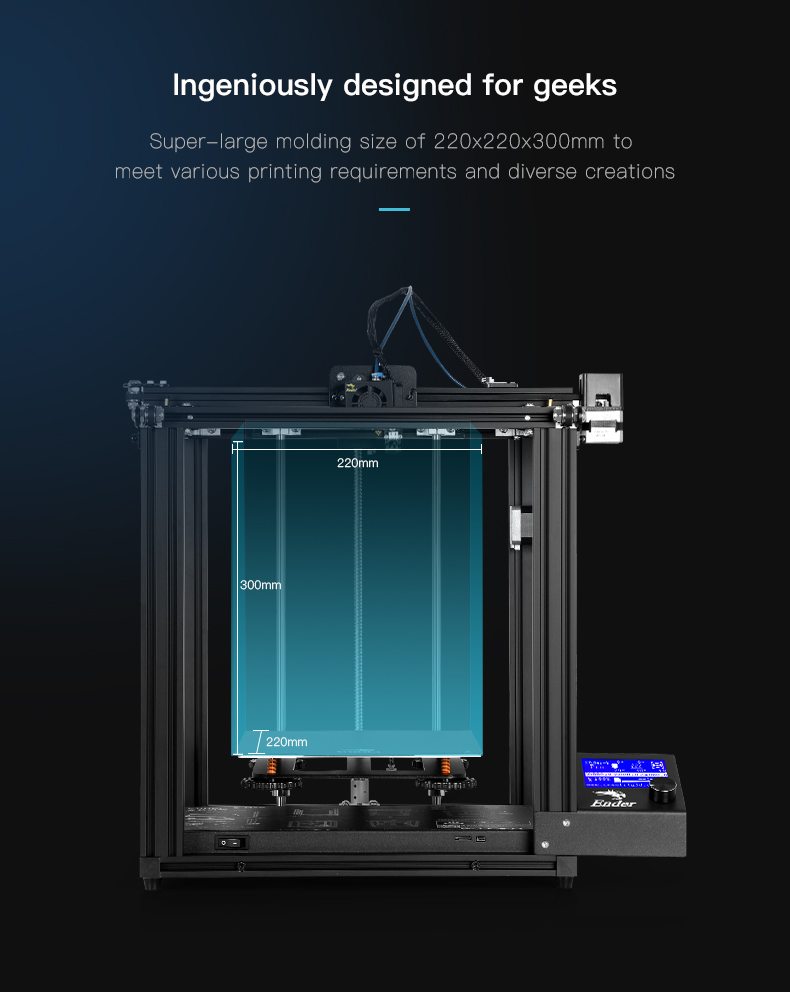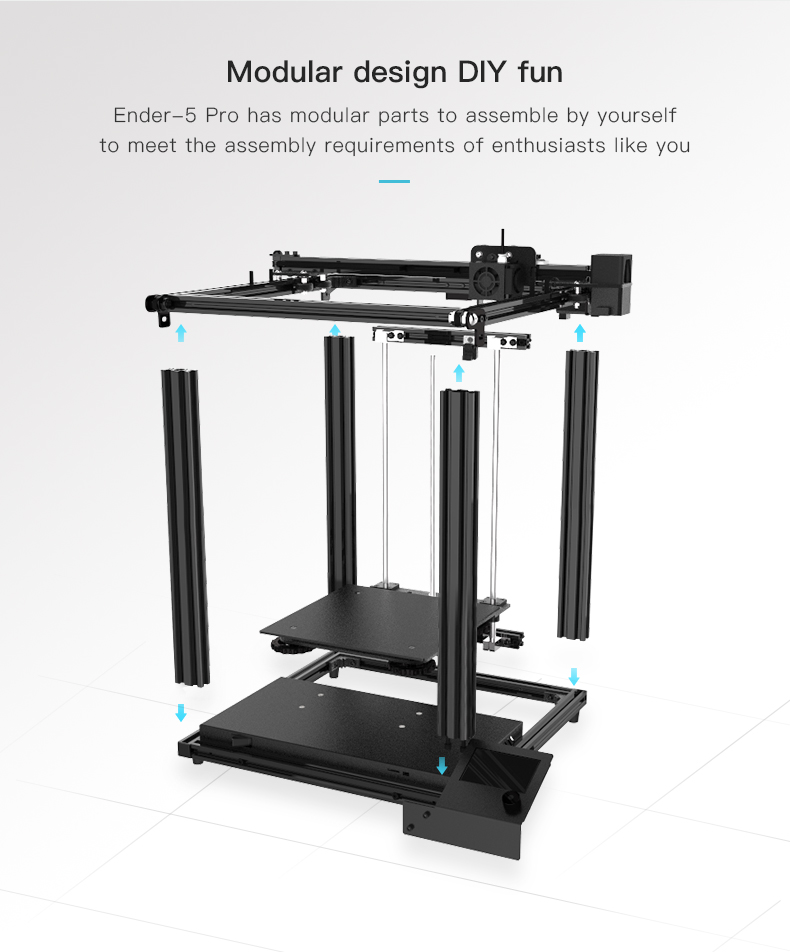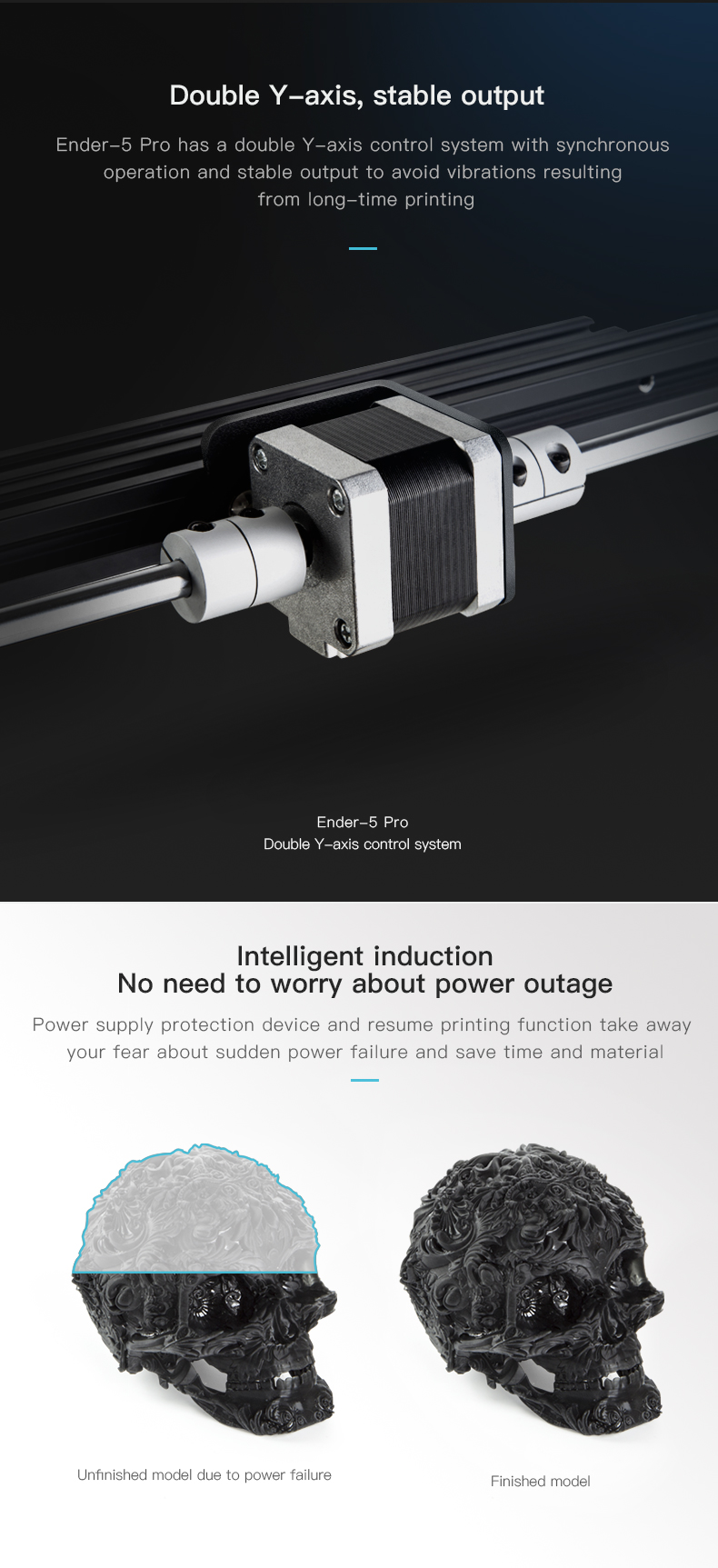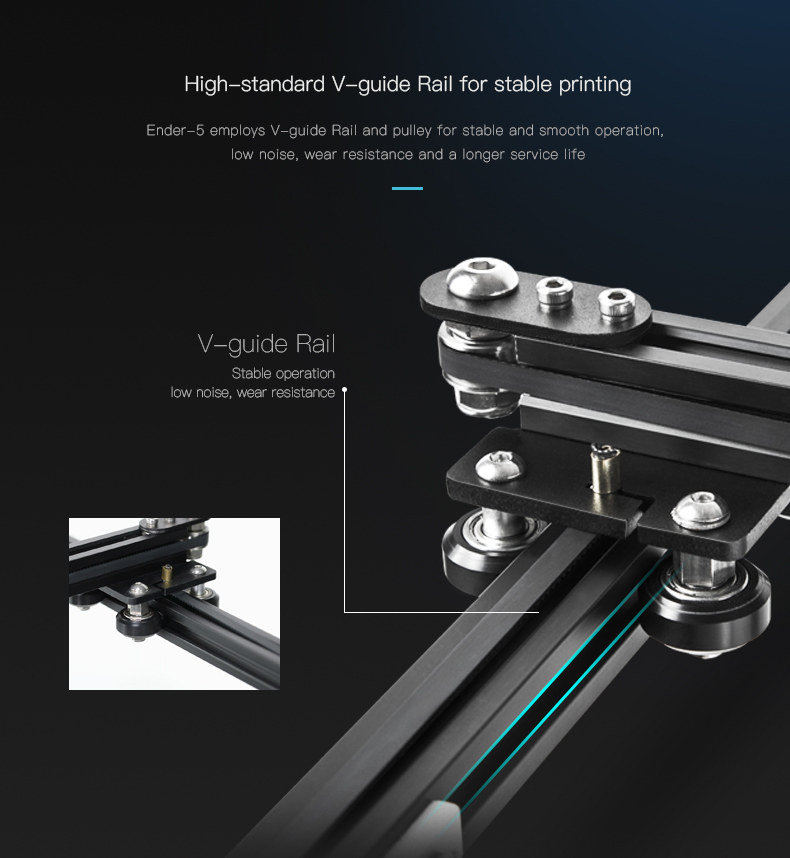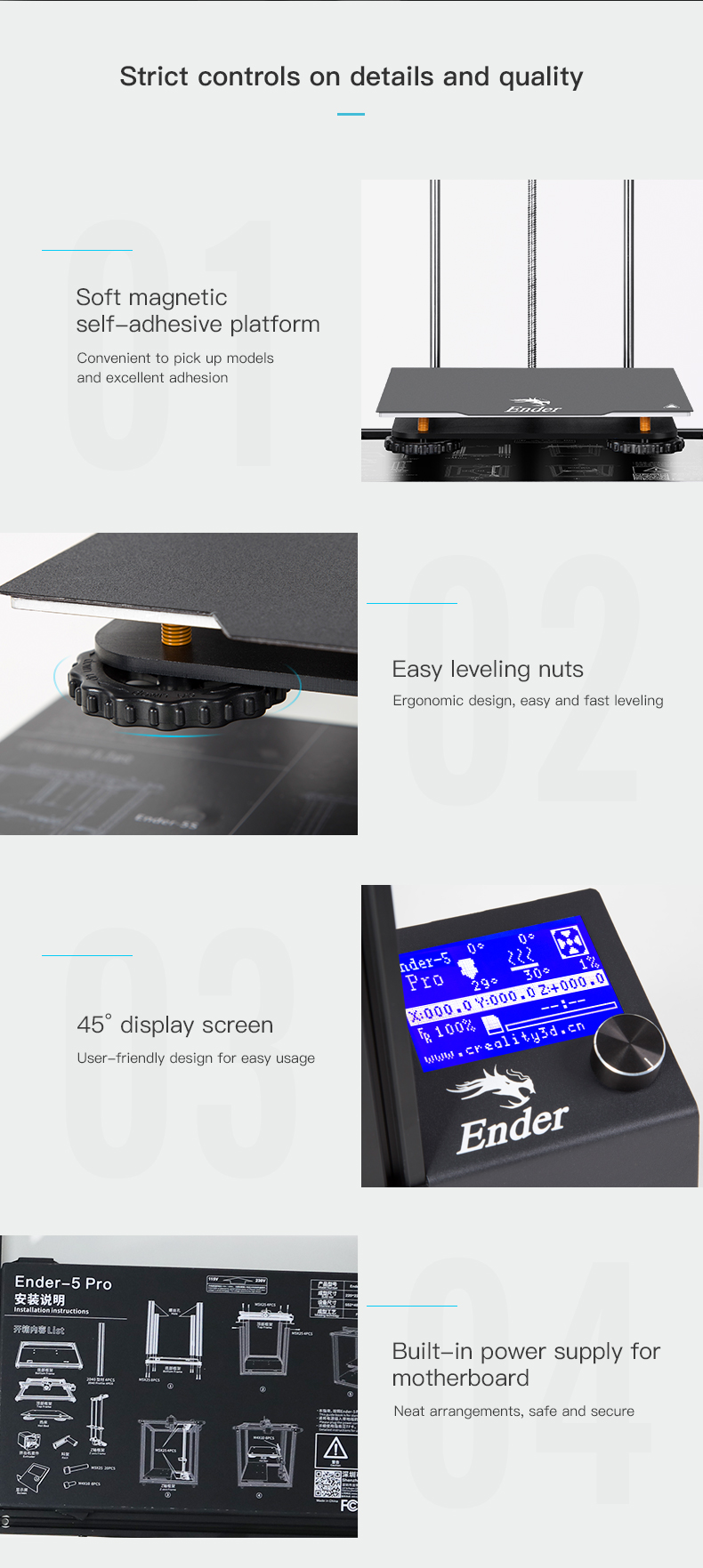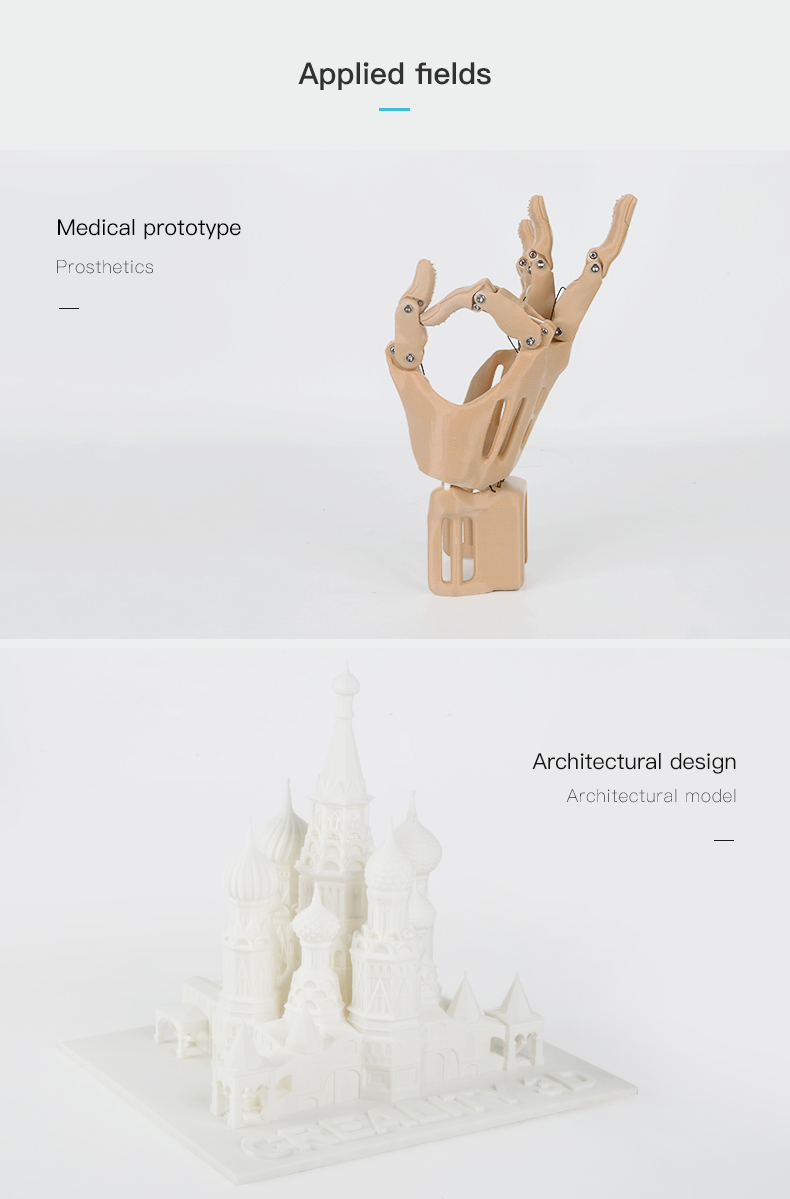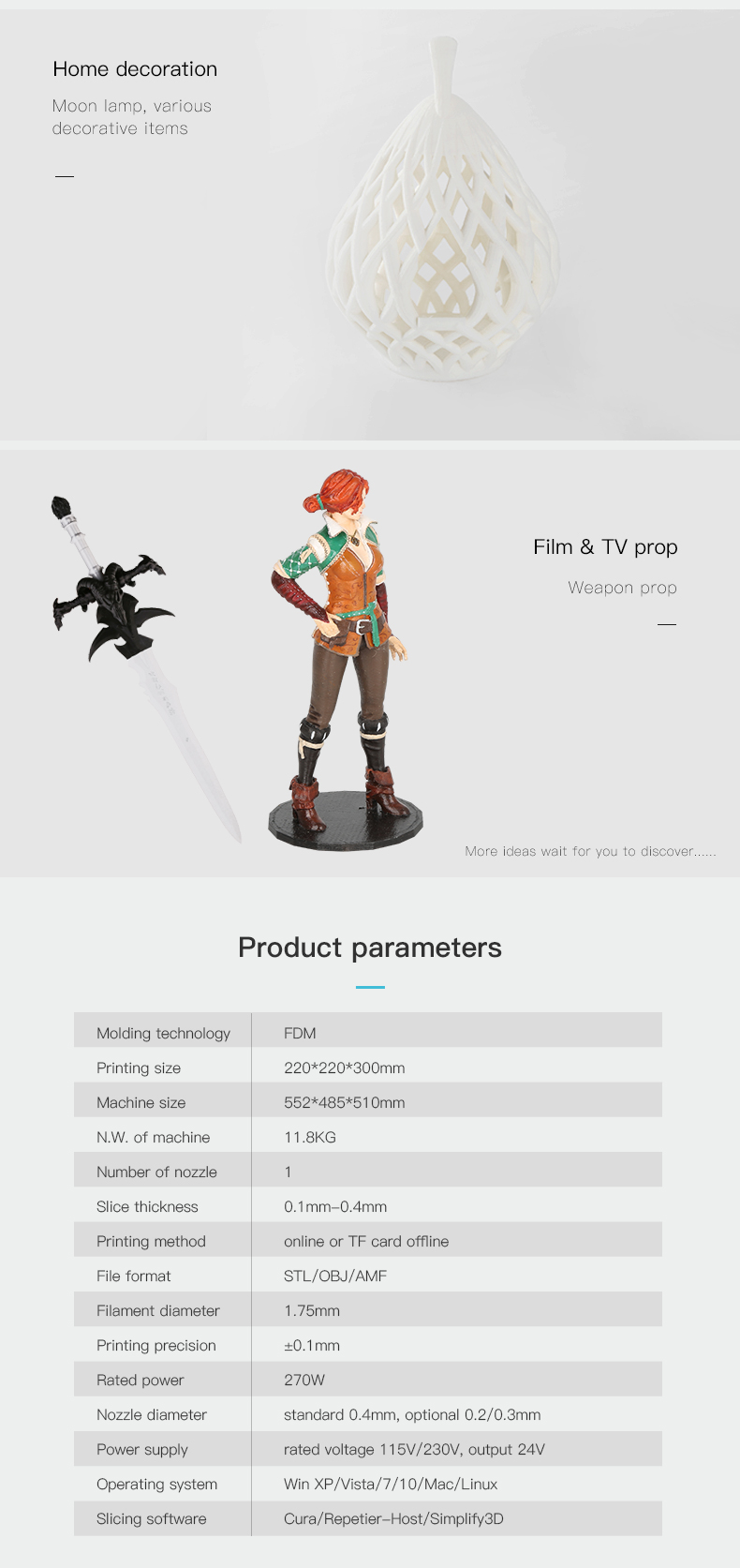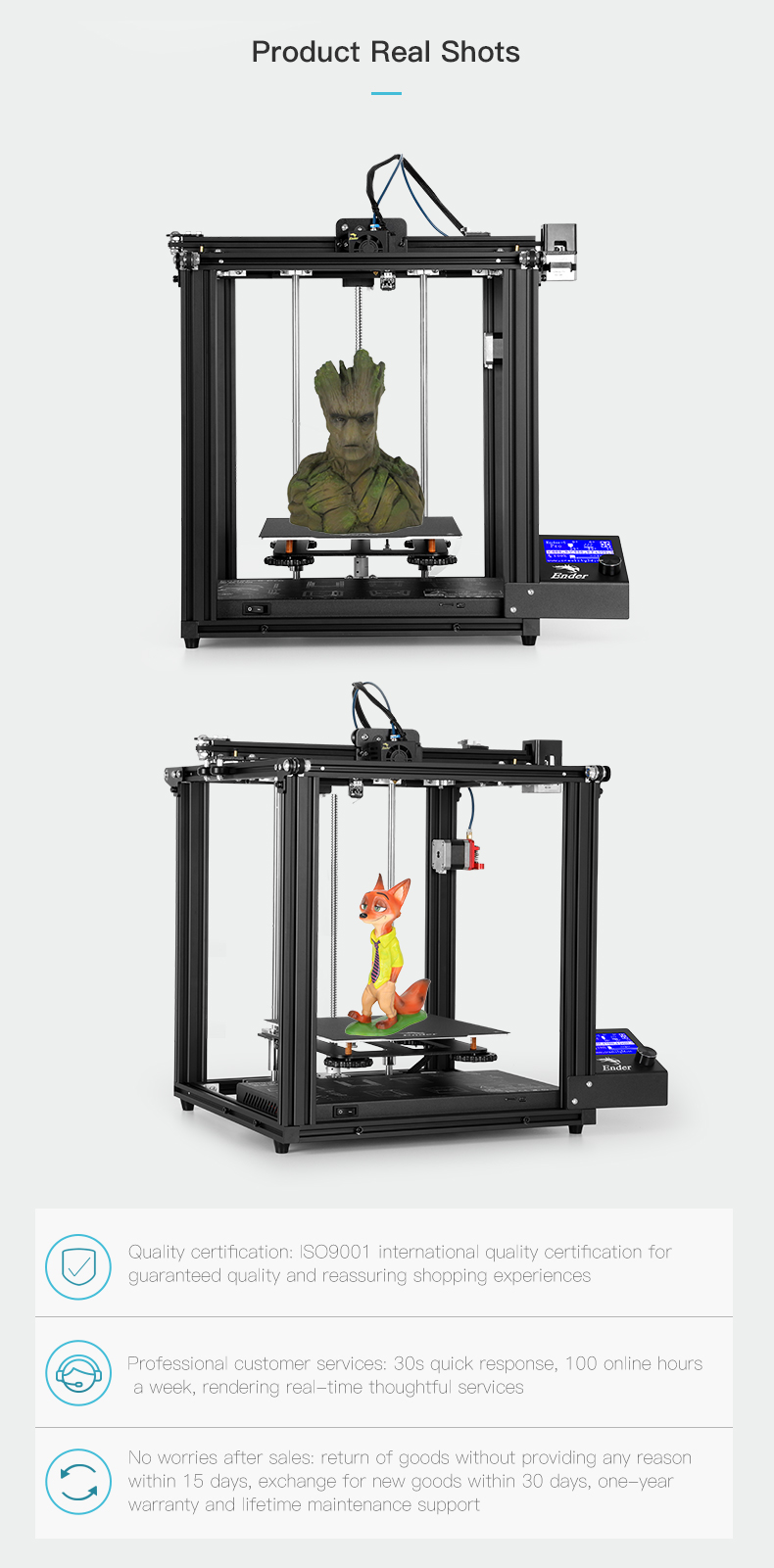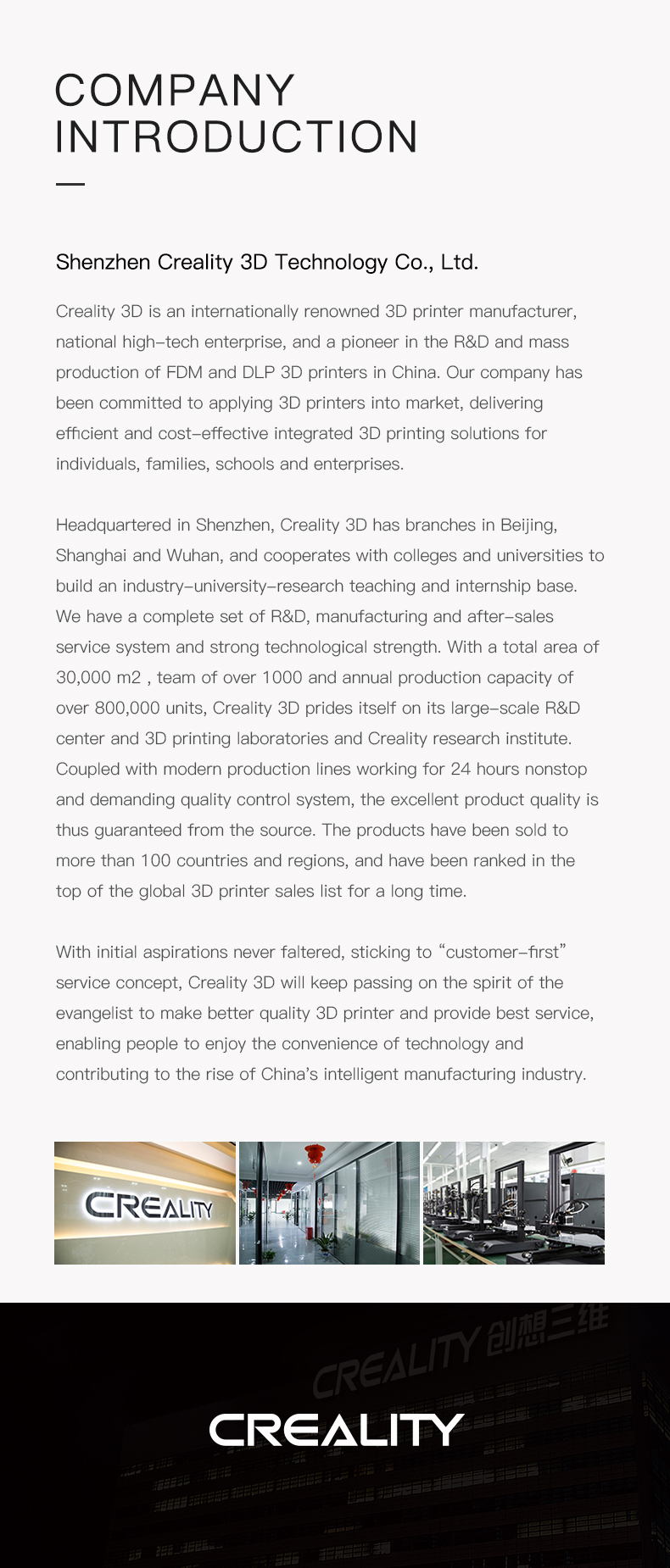 Video
Boasting a cubic frame and a 220 x 220 x 300mm build volume, the Creality Ender-5 Pro has a similar look and specs to its predecessor. The 260°C nozzle temperature makes it compatible with a wide array of filaments, and as for print quality, the Ender-5 Pro can produce objects with a 100-micron print resolution.
Review
Jeremy V.
Verified purchase
Love this printer,I cant leave it alone.i started printing and setting it up as soon as I received it. I still have some fine tuning to do but I will get there. I would recommend these printers to any one interested in printing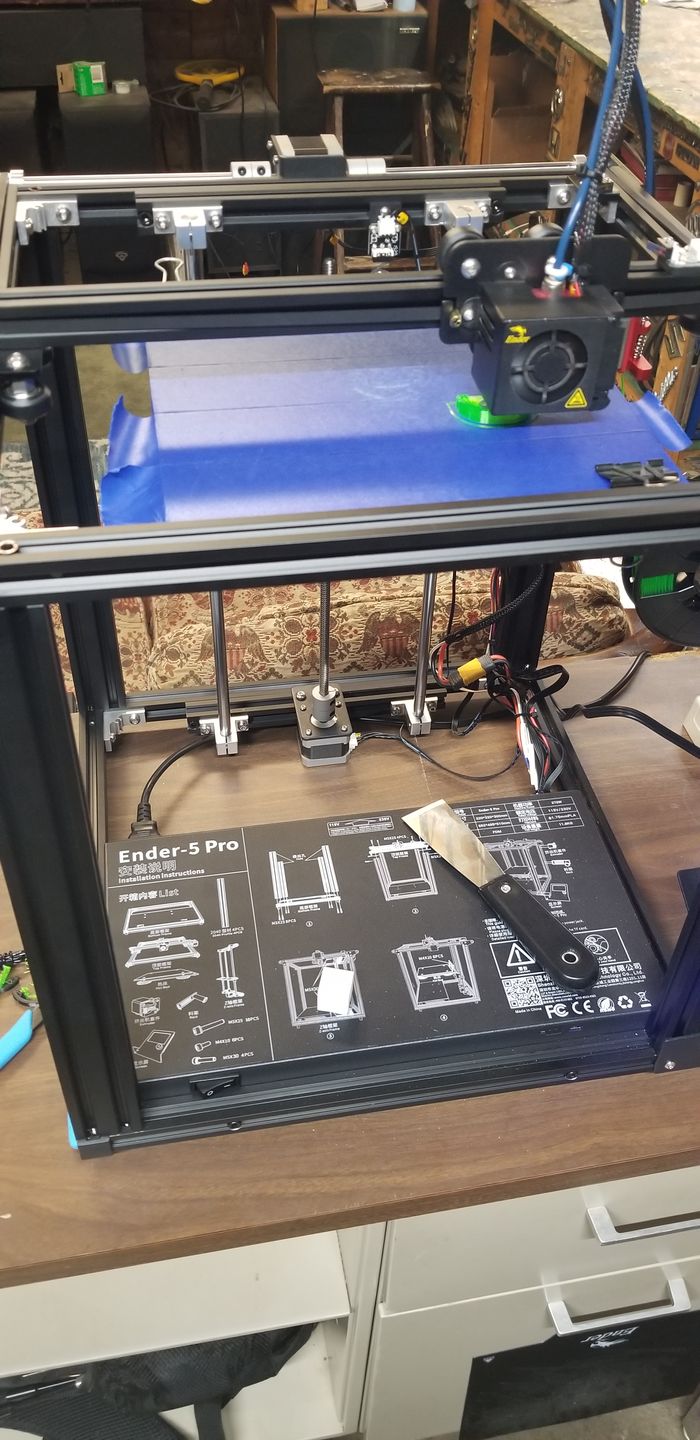 Jack Heydrick
Excellent right out of the box
This was my second 3D printer. The first was supposed to be for beginners. Didn't work and couldn't fix it. The Ender 5 Pro worked right away. The only thing i added was a strain relief for the heated bed cabling and a roll of 6"(15cm) blue painter's tape for the bed. Enjoying my time working from home with my new Ender 5 Pro making stuff for the house. I even made pieces for breathing masks. Now going to try PETG.