Creality CR-10 3D Printer with Large Building Volume, Thermal Runaway Protection Function Added, Suitable For 3D Printing Business, 3D Printing Distributring and Reselling.
Specification
Creality CR-10 FDM 3D Printer
On appearances alone, the Creality CR-10 3D printer to have quite an appealing figure.
There's a stark simplicity to it, with clean black-coated aluminum rails everywhere, a plain 300 x 300mm glass print bed, and all of the brains neatly curtailed off to one side in a control box with a mounted filament holder.
The Creality CR-10 looks slim, prints big, and has mustard color go-faster stripes.
CR-10 FDM 3D Printer Features
Open Source: In the spirit of innovation and progress, Creality has decided to make our firmware and design plans available to all for extensive modding and improvements.
We hope to create a large community of users who contribute to the project, ultimately resulting in a better product for all.
Extra Large: Creality CR-10 3D Printer comes with one of the largest build spaces available. you can print models that 90% of other printers could not.
The unique Bowden extruder design reduces the weight on the X-axis, which delivers better performance even on very high prints.
High Quality: Creality CR-10 3D Printer, covered with an aluminum frame provides a sturdy base meant to last for years.
The POM engineering thermo-plastic "V-Slot" wheels offer excellent dimensional stability even during extended use. The elimination of metal-on-metal steel rods cuts noise down dramatically.
Glass Bed: Creality CR-10 3D Printer comes stock with a reliable and flat glass bed. Forget about other printers with uneven 3D printing surfaces and warped beds.
This glass bed ensures a 100% usable and flat surface for any print from the smallest test file to the largest model.
An absolute necessity when dealing with such an ample build space, print from corner to corner and get perfect layer lines every time.
Safety and Reliable: Creality CR-10 3D Printer now is added with an industrial-grade circuit board and all Creality 3d firmware has updated with thermal runaway protection reduces security risks and ensures a safety 3d printing environment.
Technical Specifications
CR-10 FDM 3D Printer Properties
Printing size: 300*300*400mm
Printing speed: Max traveling speed 100mm/s
Filament diameter: 1.75mm
Offline printing: Online or SD offline
File format: STL. OBJ. G-Code
CR-10 FDM 3D Printer Hardware
Equipment size: 600*590*610mm
Package size: 635*525*270mm
Rated power: 270W
Rated voltage: 110V/220V output12V
Machine weight: CR-10(300) 8.7KG
Packages weight: CR-10(300) 13.5KG
CR-10 FDM 3D Printer Extruder Hardware
Nozzle temperature: ≤250 degrees
Hotbed temperature: Normal ≤75℃
CR-10 Series Compare
Creality CR-10 VS CR-10 V2 VS CR-10 V3 3D Printer: What are the Differences?
Feature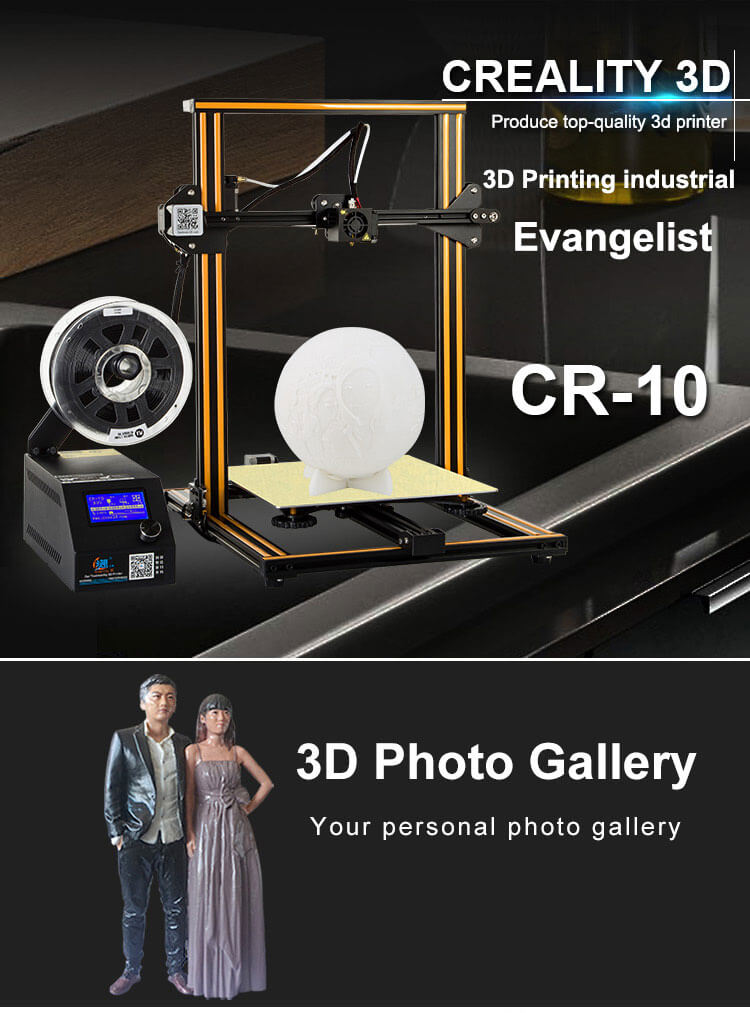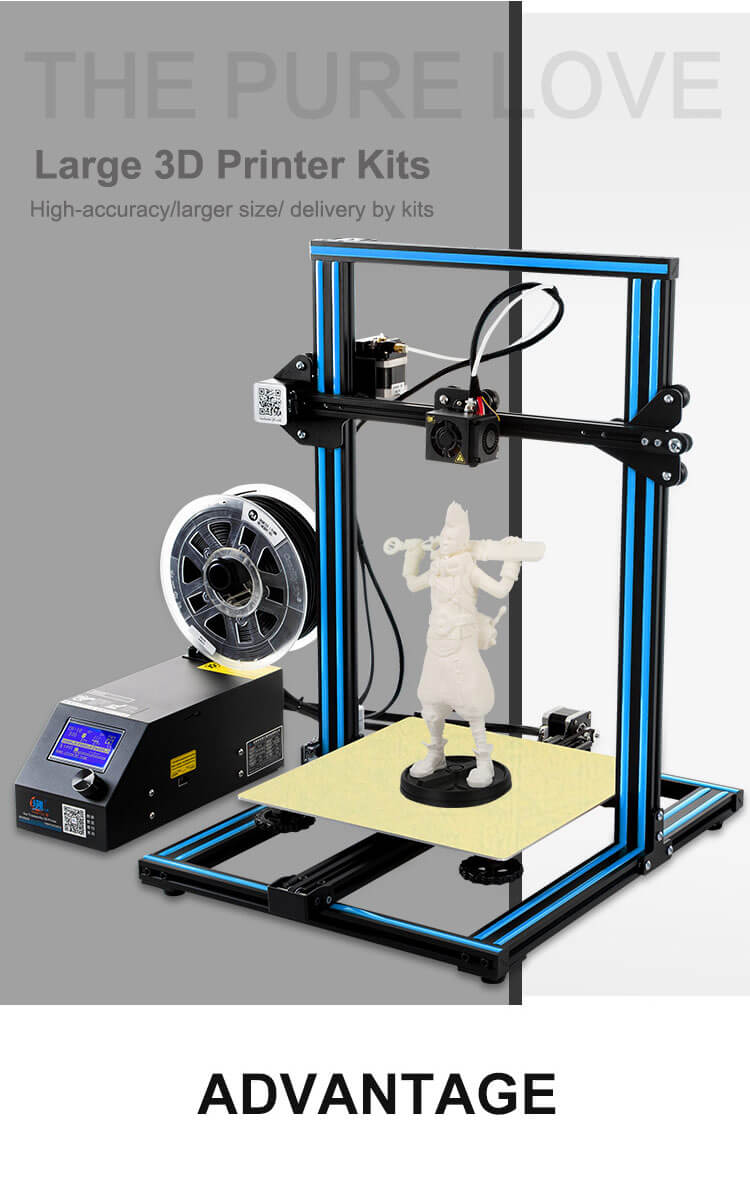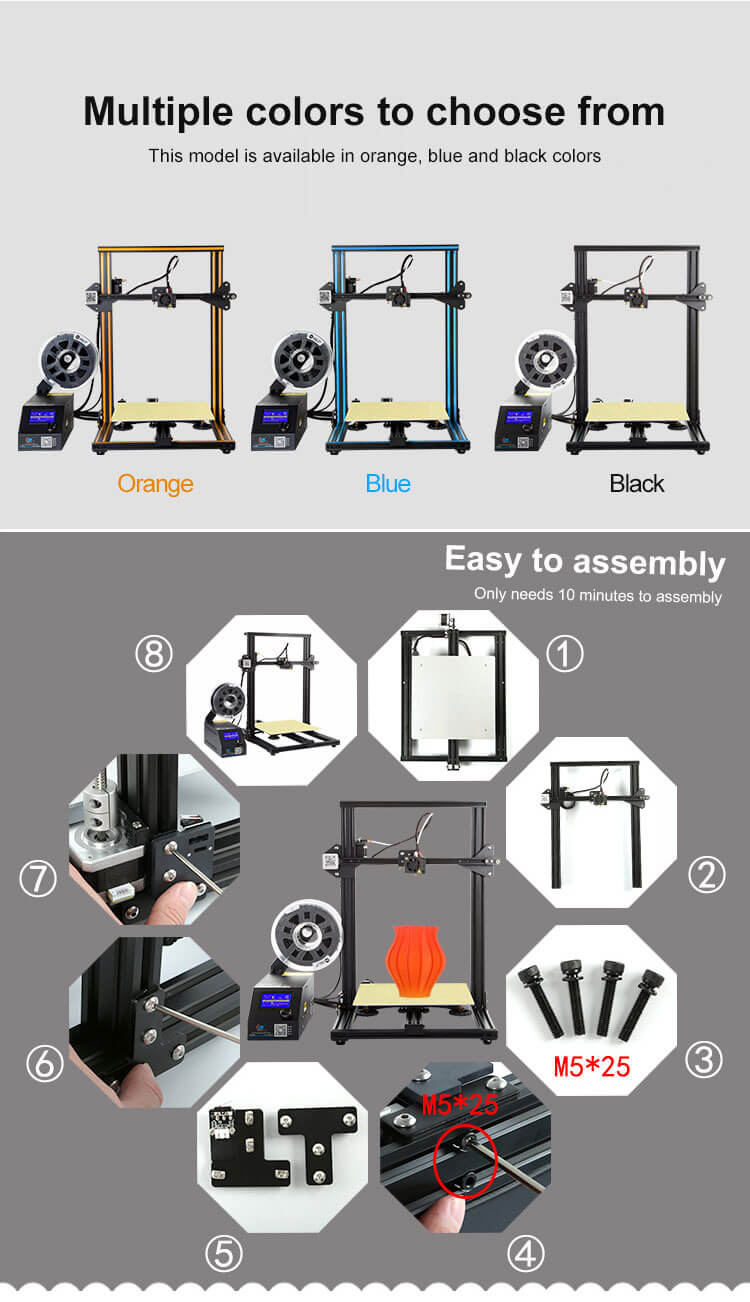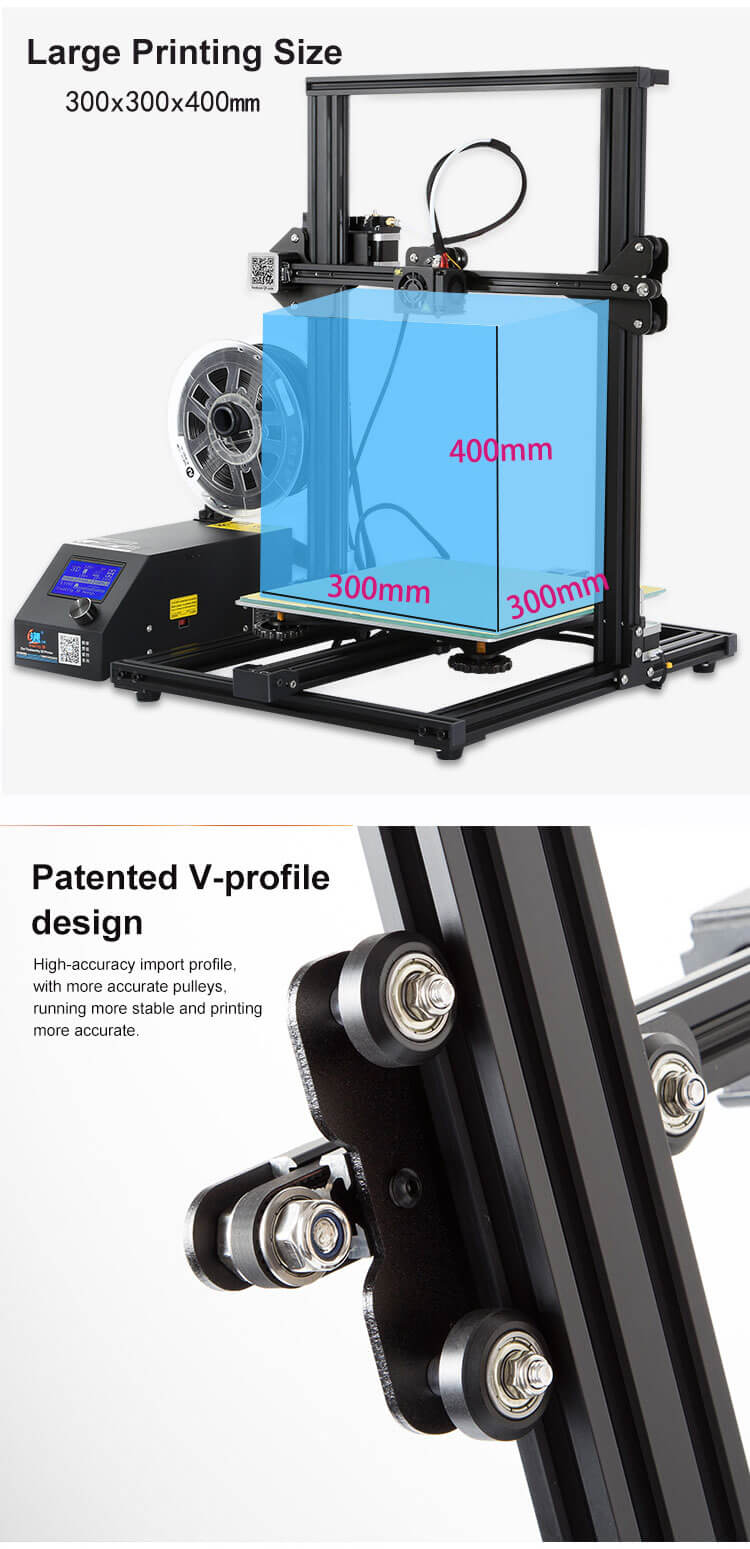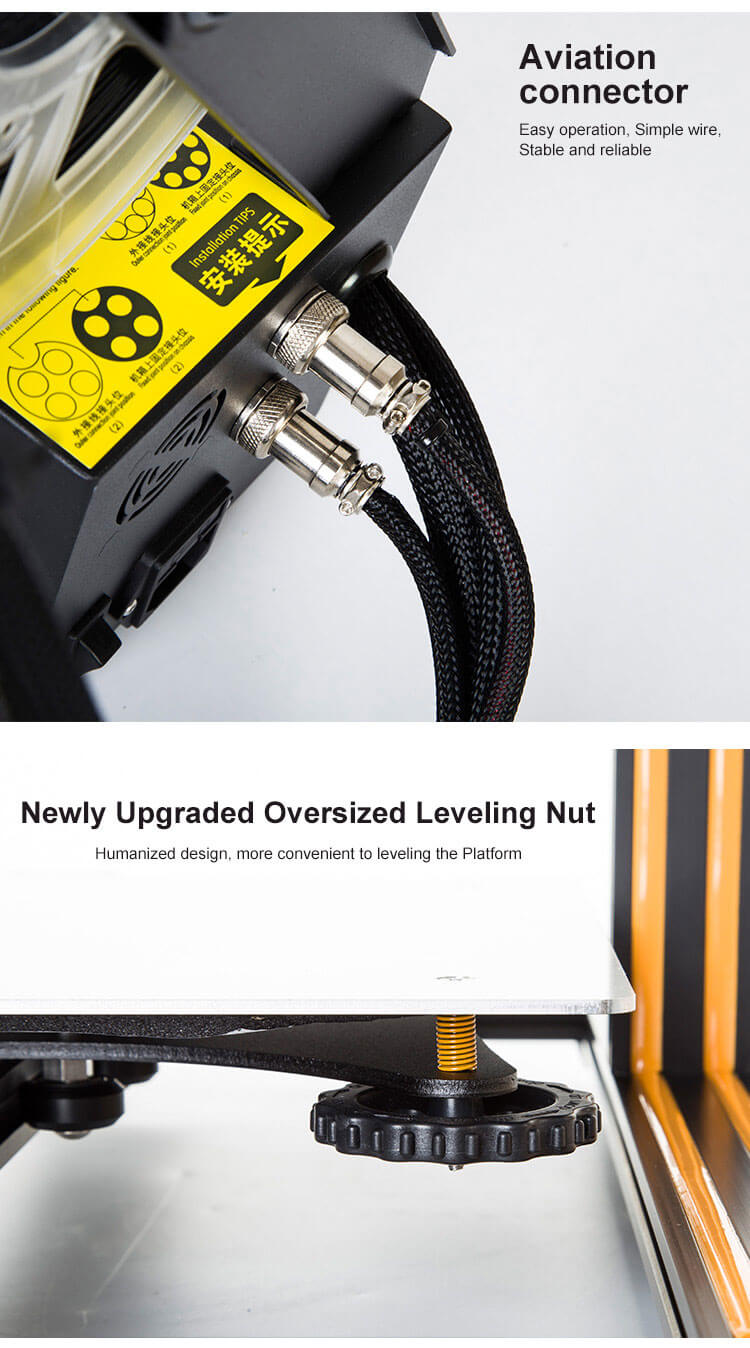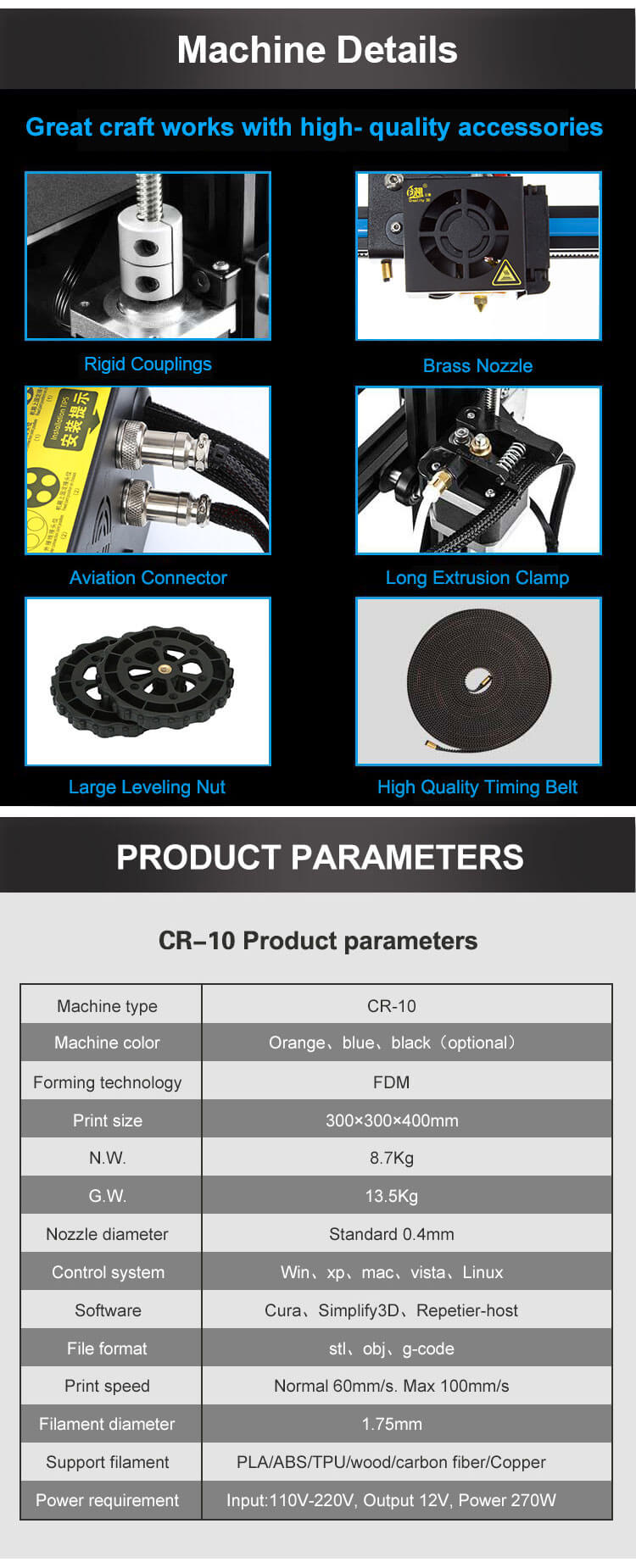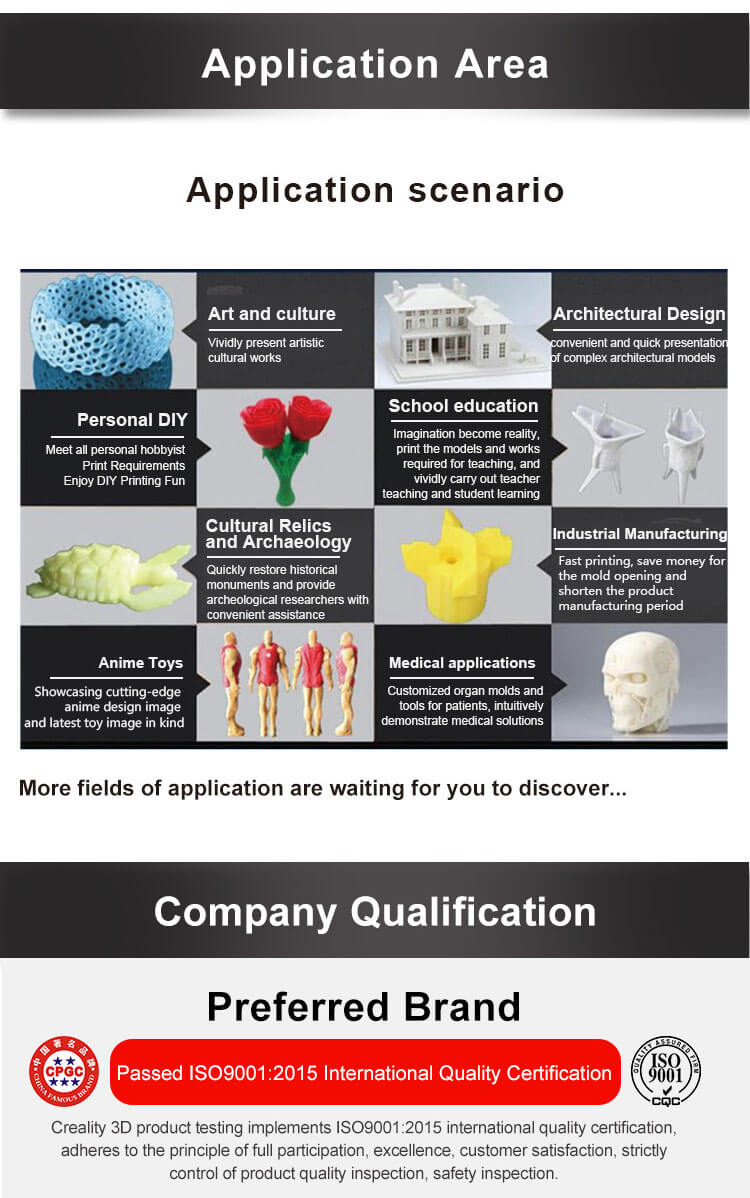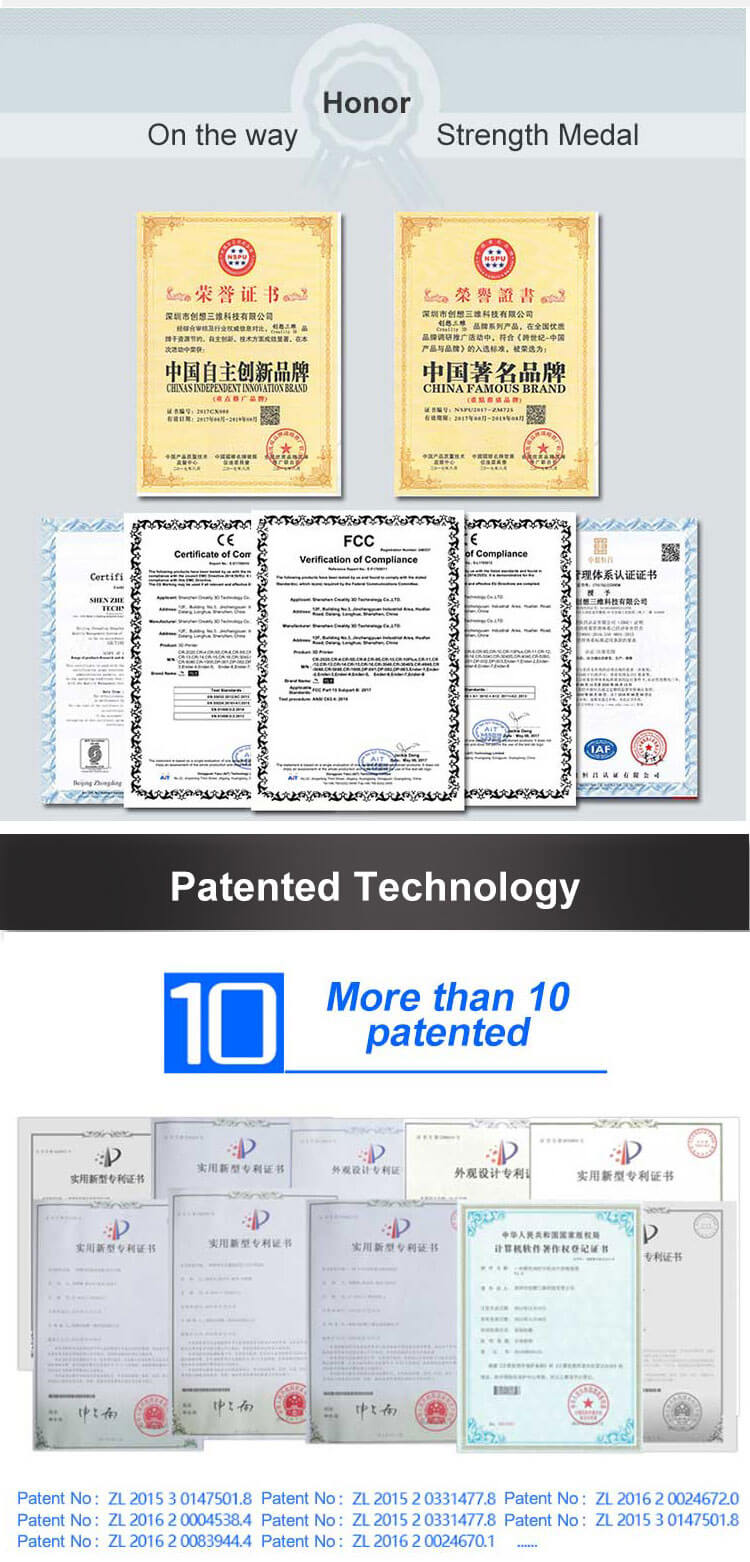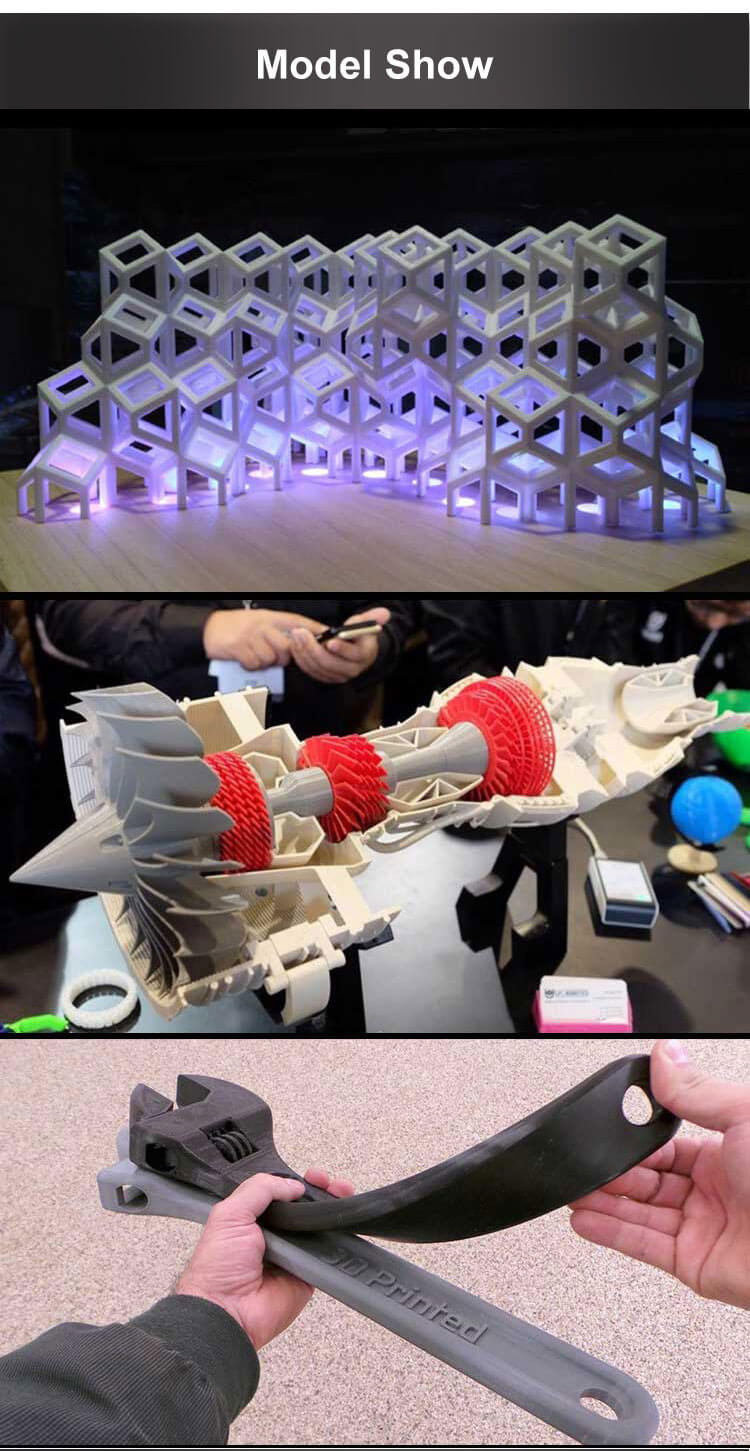 Video
Creality CR-10 Full Review- Best 3D Printer
Creality CR-10 model, the 300 x 300 x 400mm build volume version, singularly features a single rail for the bed to ride along on the Y-axis.
For the larger versions, this is substituted for a dual rail arrangement that should offer greater stability.
Review
Chris
Love it!
Bought two about a year ago, very self-explanatory, very good design, and build plate size is awesome! It's been pretty reliable for me, had a couple of hiccups, but mostly due to user error. My machine does have an issue with bed heating, but my other is pretty flawless. I print almost every day, and completely enjoy it, and couldn't recommend this enough for the price to build volume! I had to upgrade a little but have printed, PLA, wood PLA, carbon fiber PLA, TPU, and abs successfully. No doubt my next printer will also be a Creality.
Bill
well-built machine
One of the early large format machines that use actual metal frames for rigidity. Good large scale format We have printed hundreds of hours of large models. The only drawback is the inability to heat the bed to 90-110 deg.