Creality New cubic Ender-6 3d printer with higher precision and quick printing speed, printing size of 250*250*400mm, interested in know more details, check here
Specification
Creality Ender-6 FDM 3D Printer
In terms of size, the Ender-6's 3d printer build volume of 250 x 250 x 400 mm puts it right between an Ender-5 Pro (220 x 220 x 300 mm) and the CR-10 series, which starts at 300 x 300 x 400 mm. This should suffice for the majority of your daily print jobs. 
 
Ender-6 DM 3D Printer Features

Ultra Silence Guaranteed by Imported TMC2208 Chip: Creality Ender-6 is custom-built with an ultra-silent Germany-imported TMC motion controller, enabling the printing process won't make any noise. 
In fact, the TMC-2208 motherboard always ensures smooth movement under 50dB.

Carborundum glass platform: With its superiority in heat resistance and thermal conductivity, the Carborundum glass platform heats up quicker and the prints adhere better. Ultra smoothness even on the first layer.

Filament Runout Sensor: Whenever there is a possible accident like filament runout or filament breakage, the smart sensor makes the machine suspend printing for resuming print after new filament feeds in.

Resume Printing Function: The machine can automatically resume printing after power-off or filament breakage. No worries about print failure.All Ease in

All Ease in Assembly and Maintenance: Creality Ender-6 is an out-of-box machine with all wires neatly arranged in order. Hassle-free in Assembly, Hassle-free in maintenance.

4.3in HD screen: When operating on the 6th version UI system, all information needed to know including print process, function overview, parameter settings, clearly displays on the 4.3-in color touch screen.

Larger Rotary Knob: To make it easier for bed leveling, the large rotary knobs will be your best assistants, saving your time and energy.

Technical Specifications

Ender-6 FDM 3DPrinter Properties

Modeling Technology: FDM(Fused Deposition Modeling)

Print Size: 250x250x400mm

Print Mode: SD card

Resolution: ±0.1mm

Supported OS: MAC, LINUX, WIN7/8/10

File Formats: STL, 3MF, AMF, OBJ, Gcode

Printing Material: PLA/TPU/Wood/Carbon Fiber, etc.

Ender-6 FDM 3D Printer Hardware

Machine Size: 495x495x650mm

Product Weight: 22KG

Touch Screen: 4.3 inch

G.W. : 27kg

Ender-6 FDM 3D Printer Extruder Hardware

Layer Height: 0.1-0.4mm

Live Chat Support

Creality Support can be reached via phone, live chat, email, Forum, or through submission of a support request through their online support page.
Features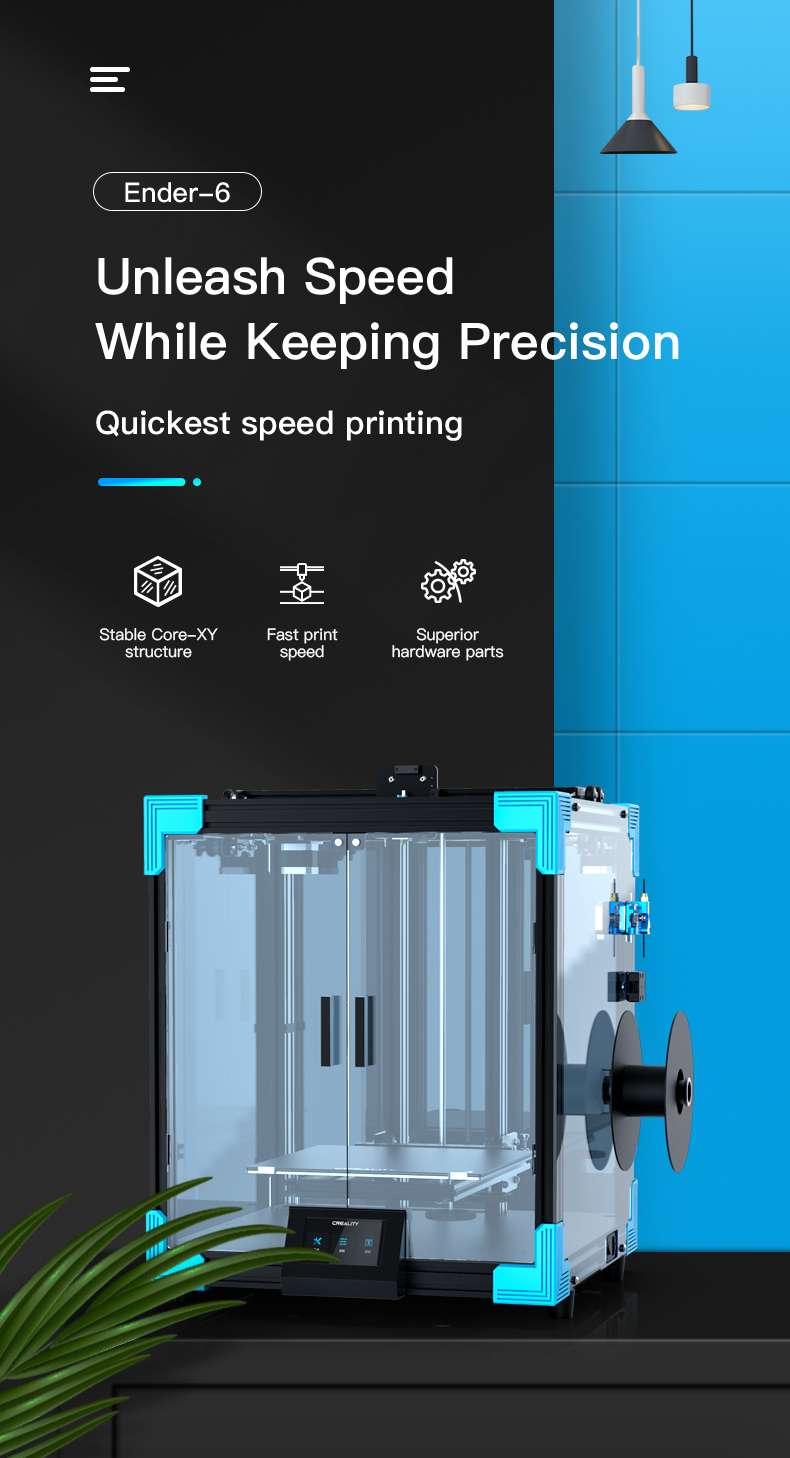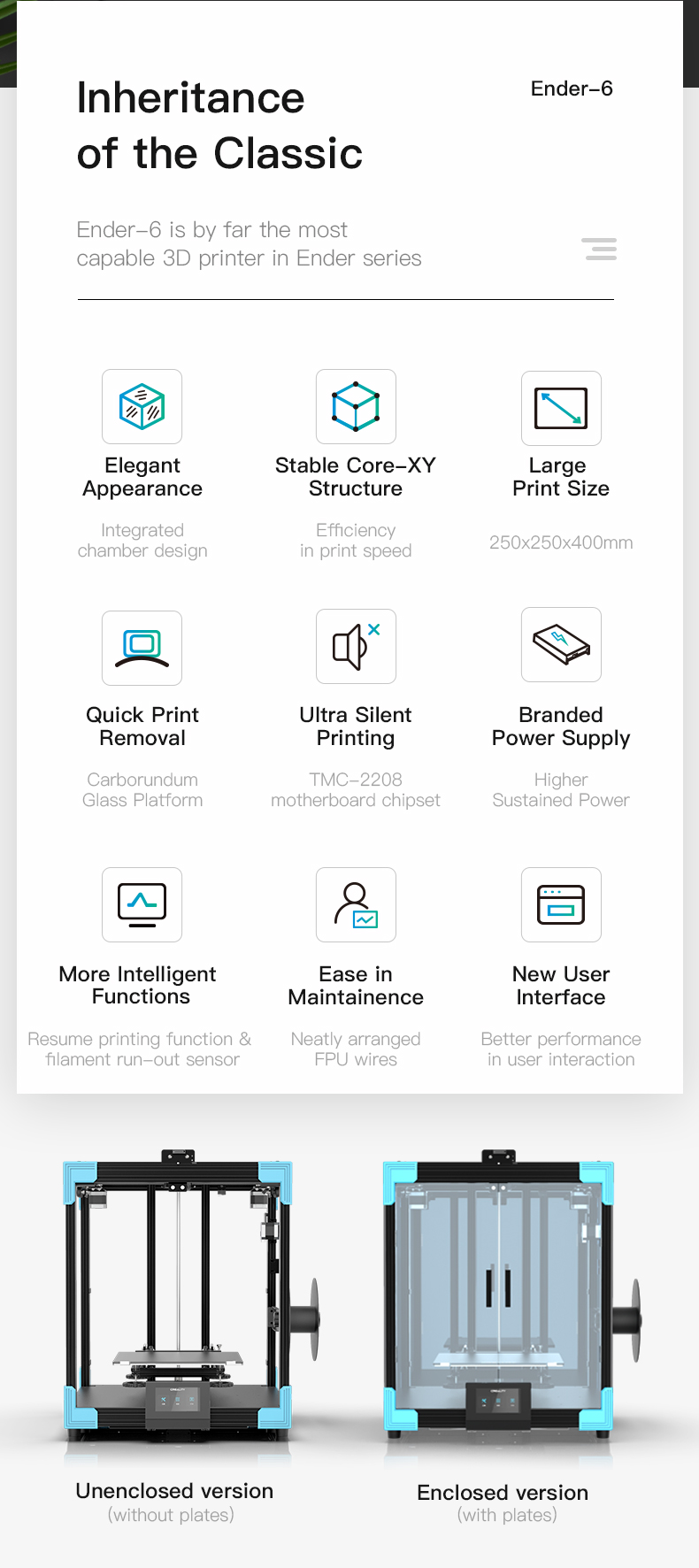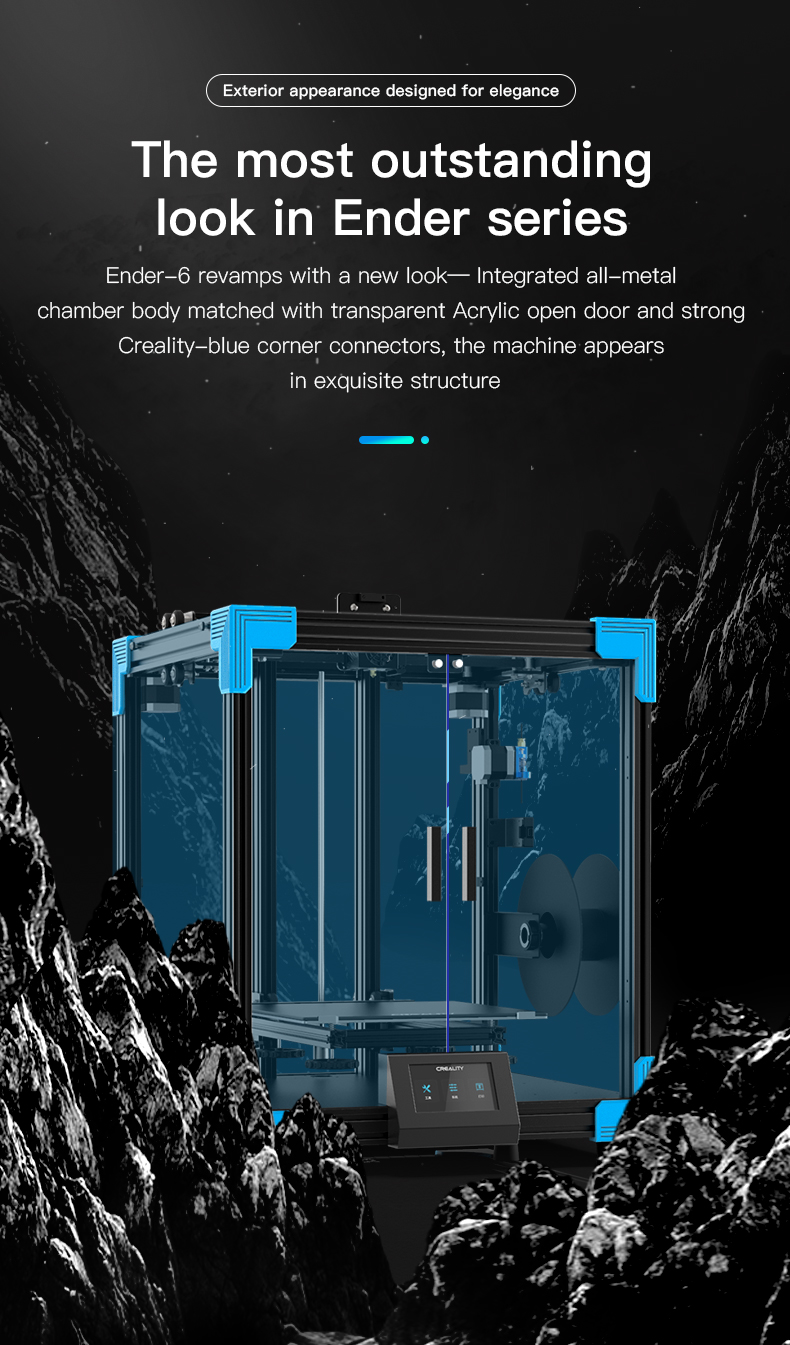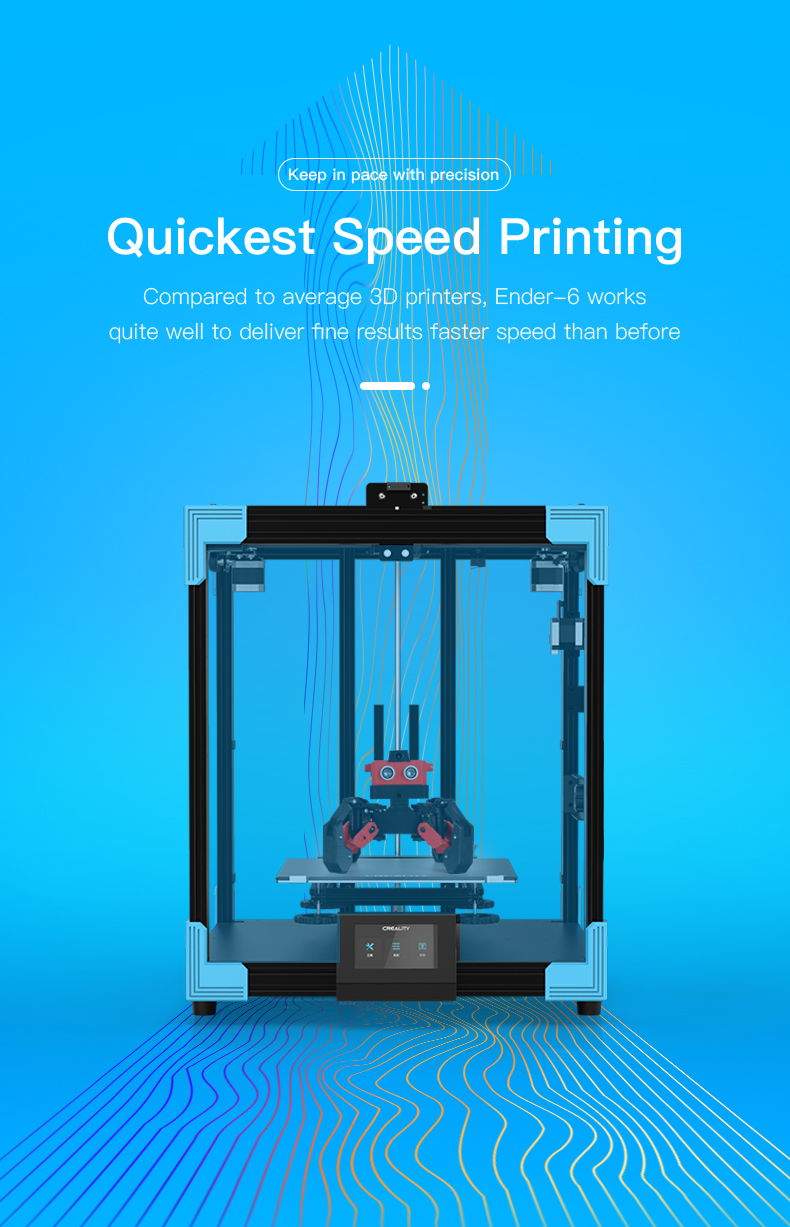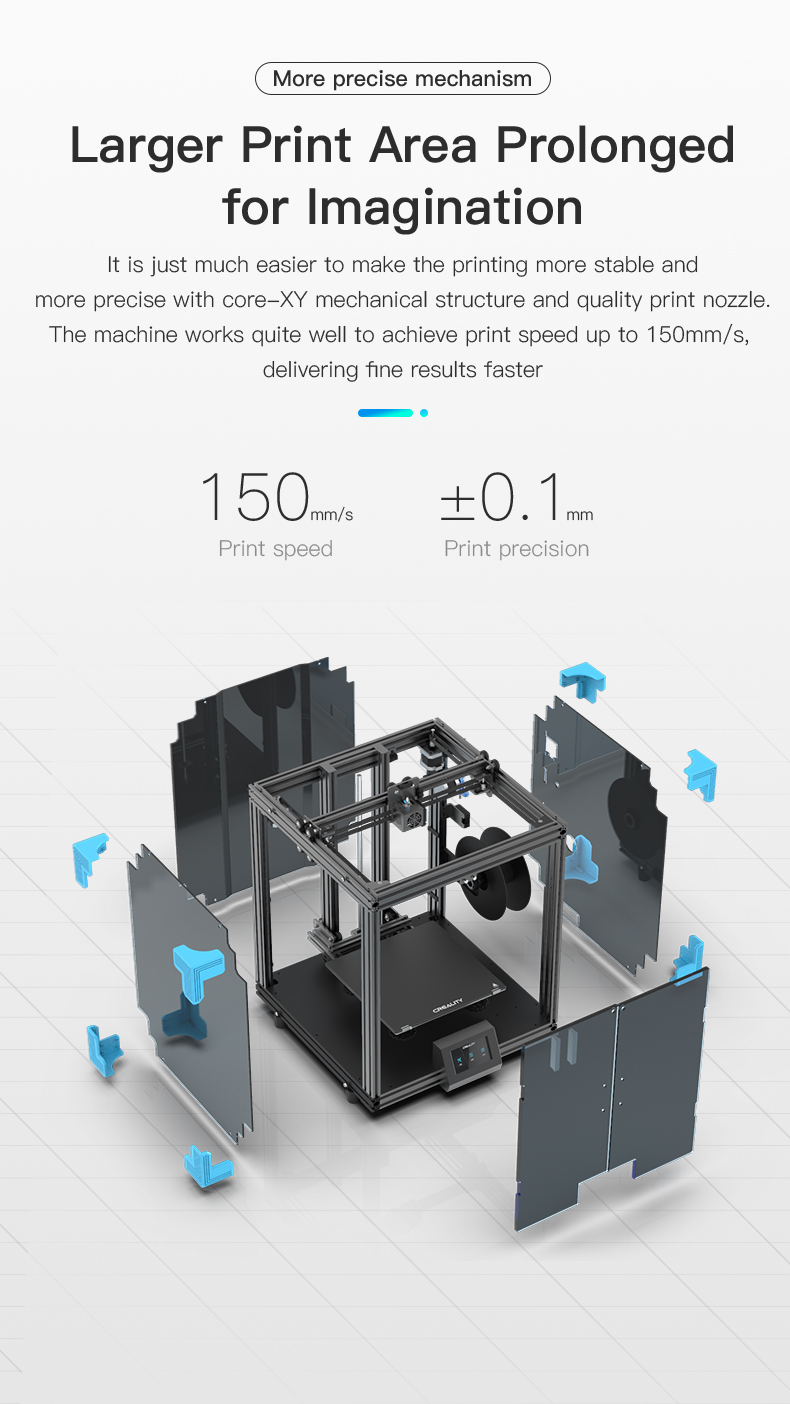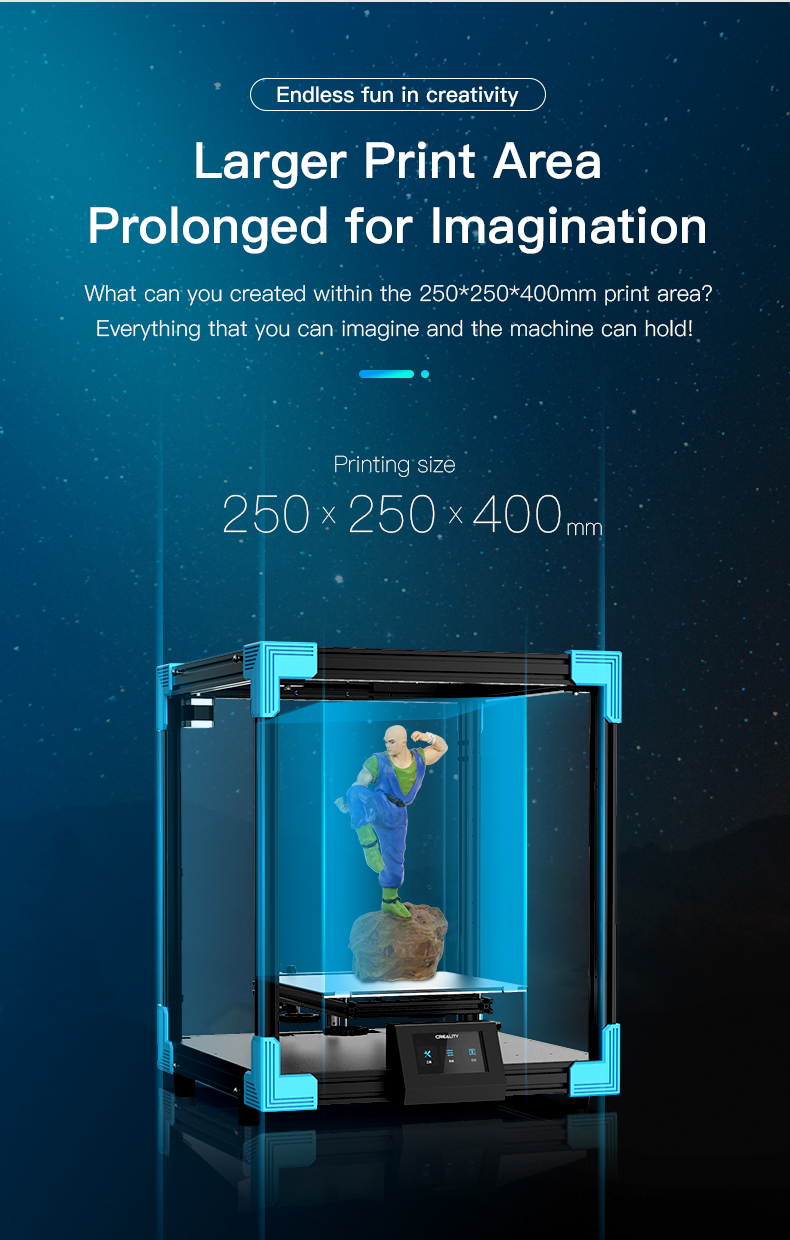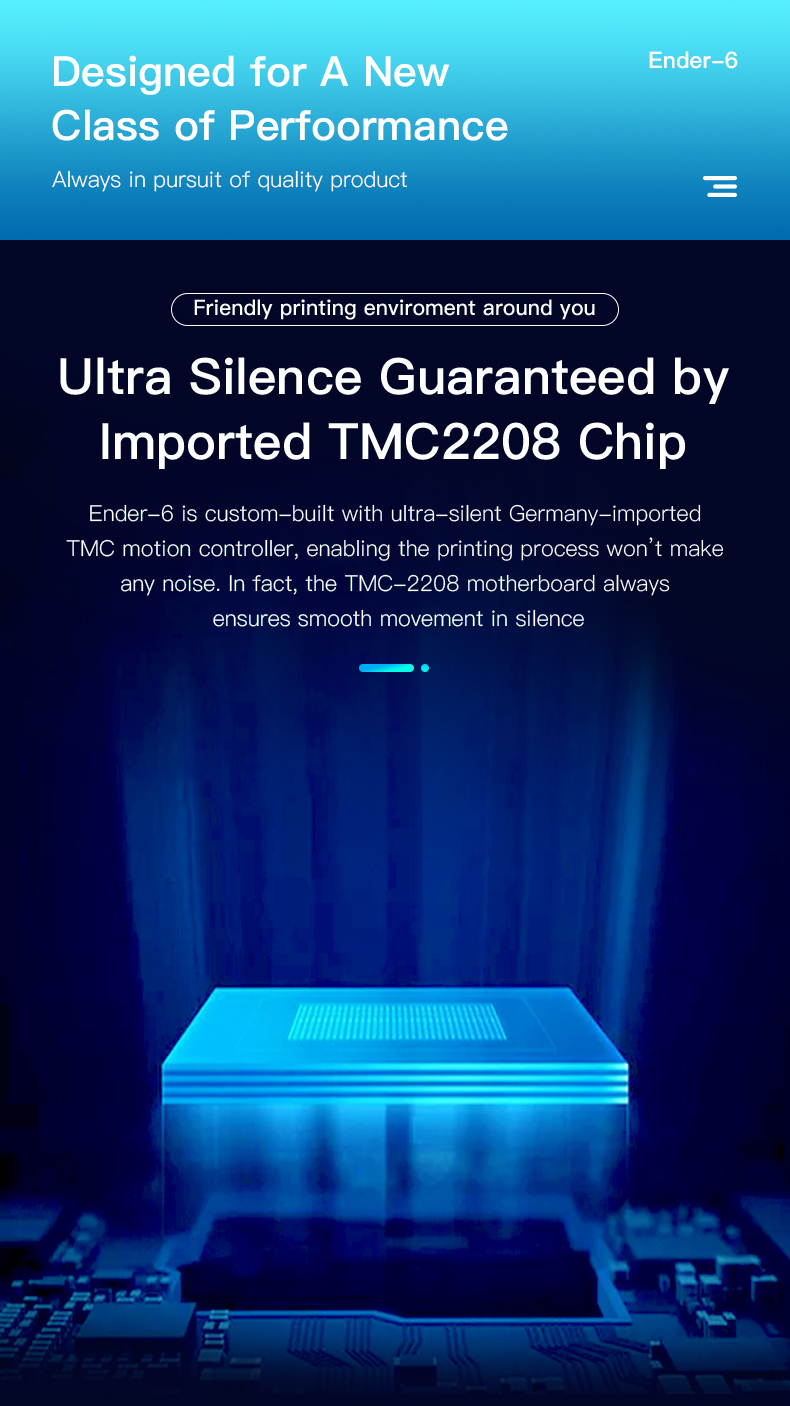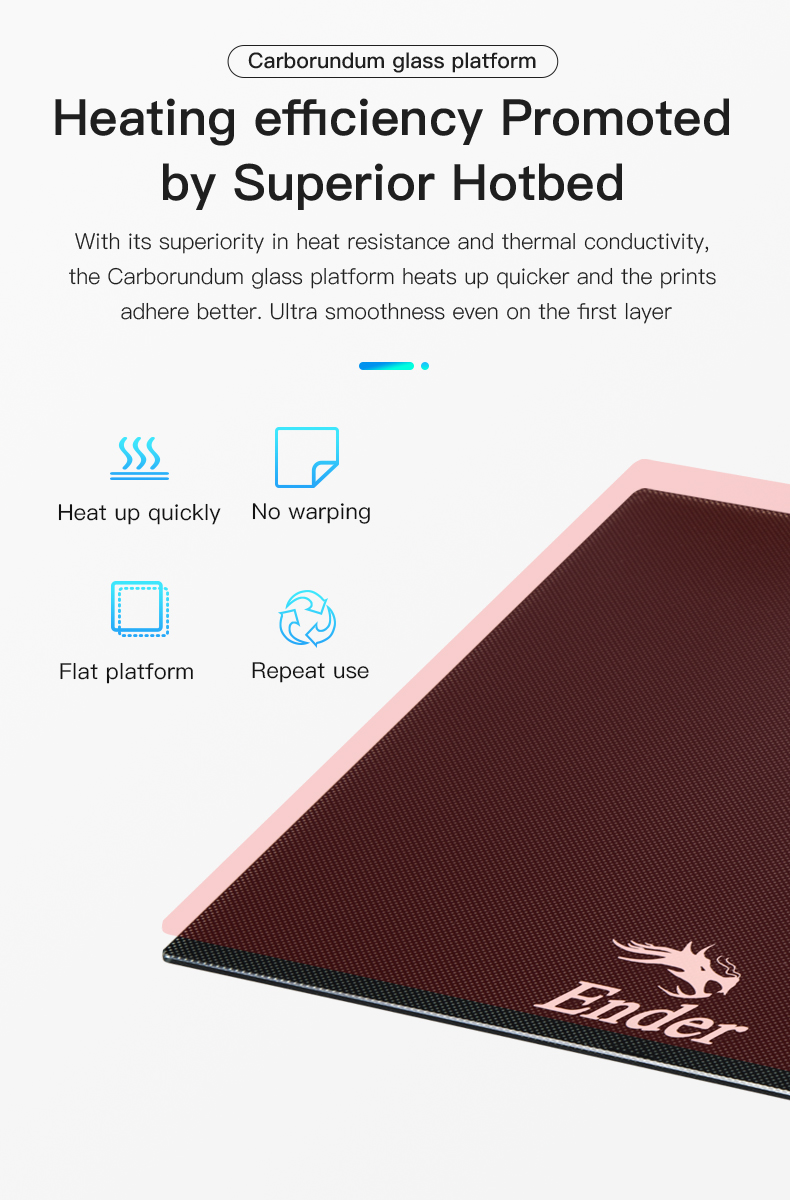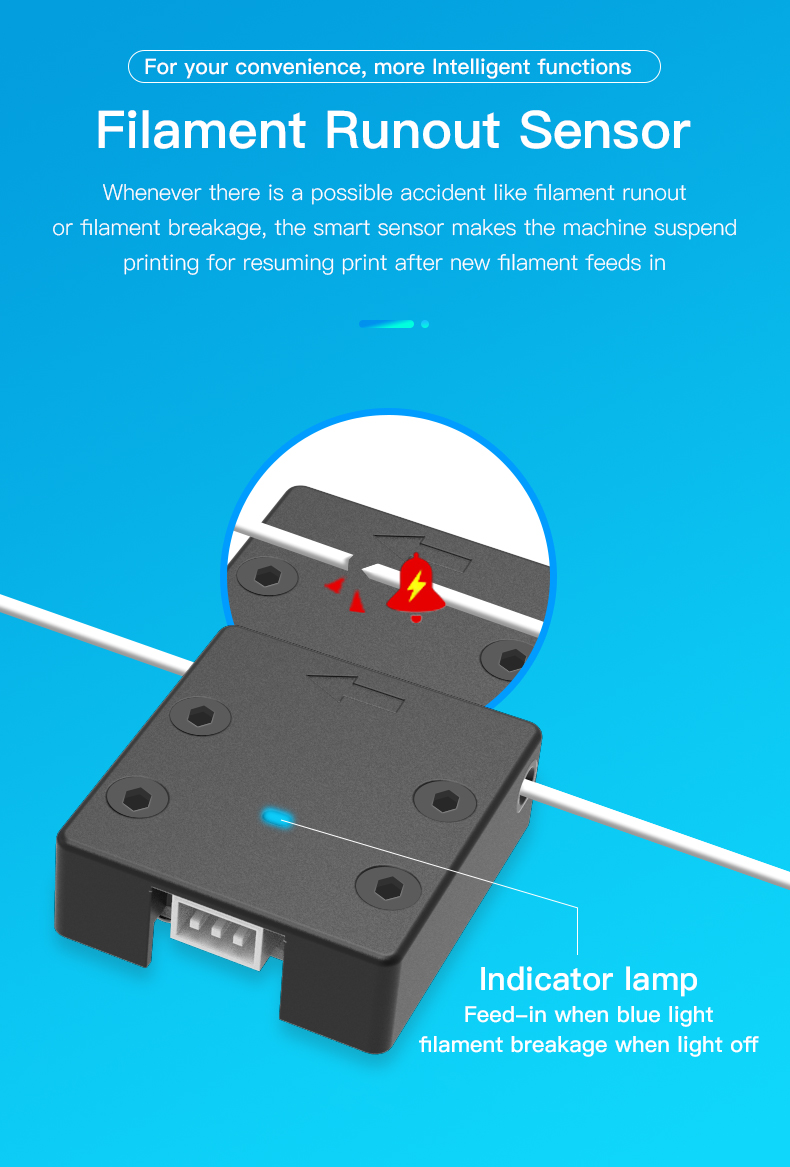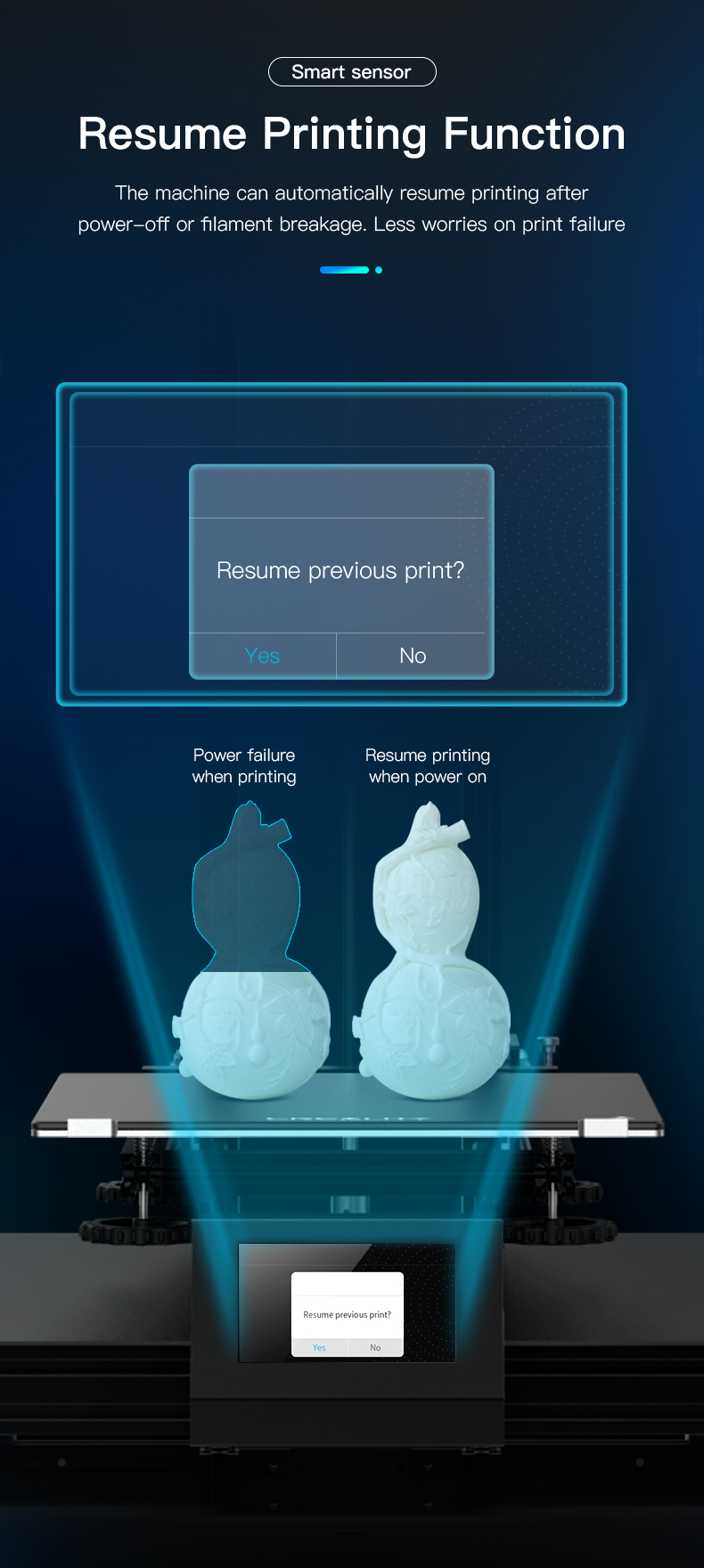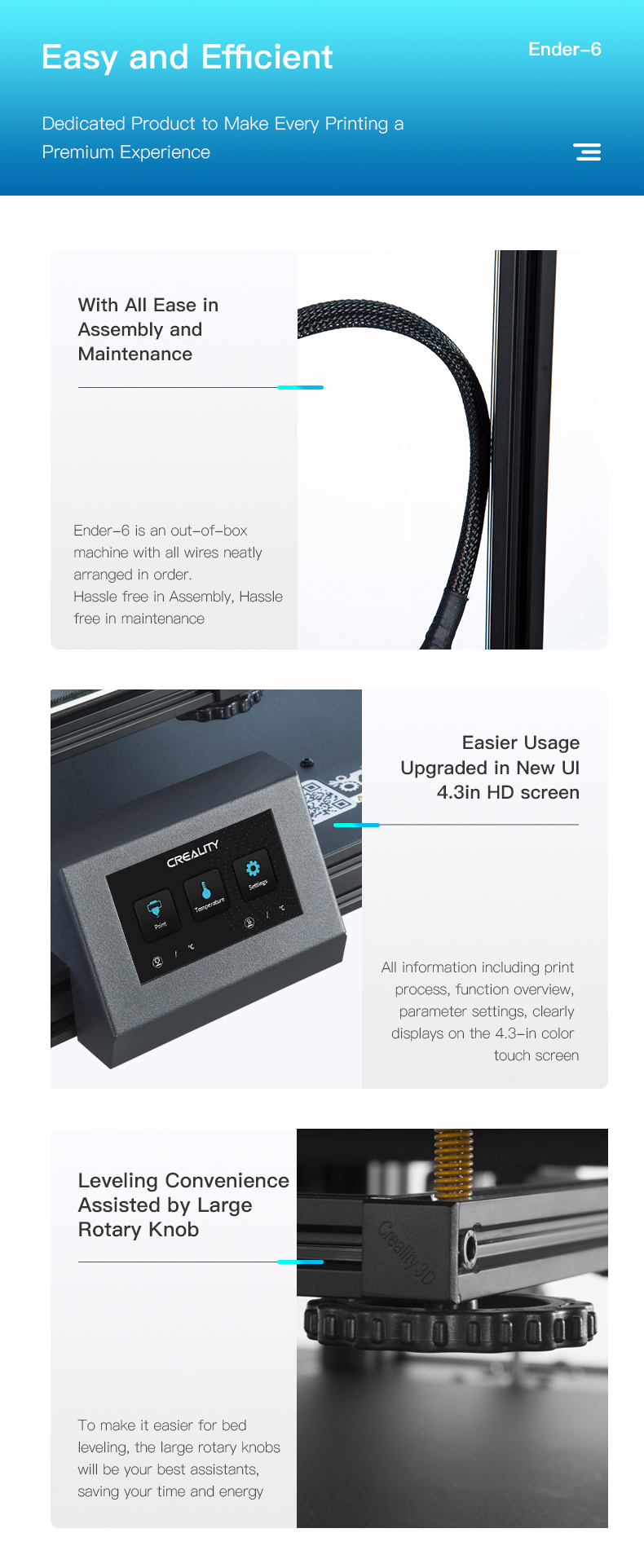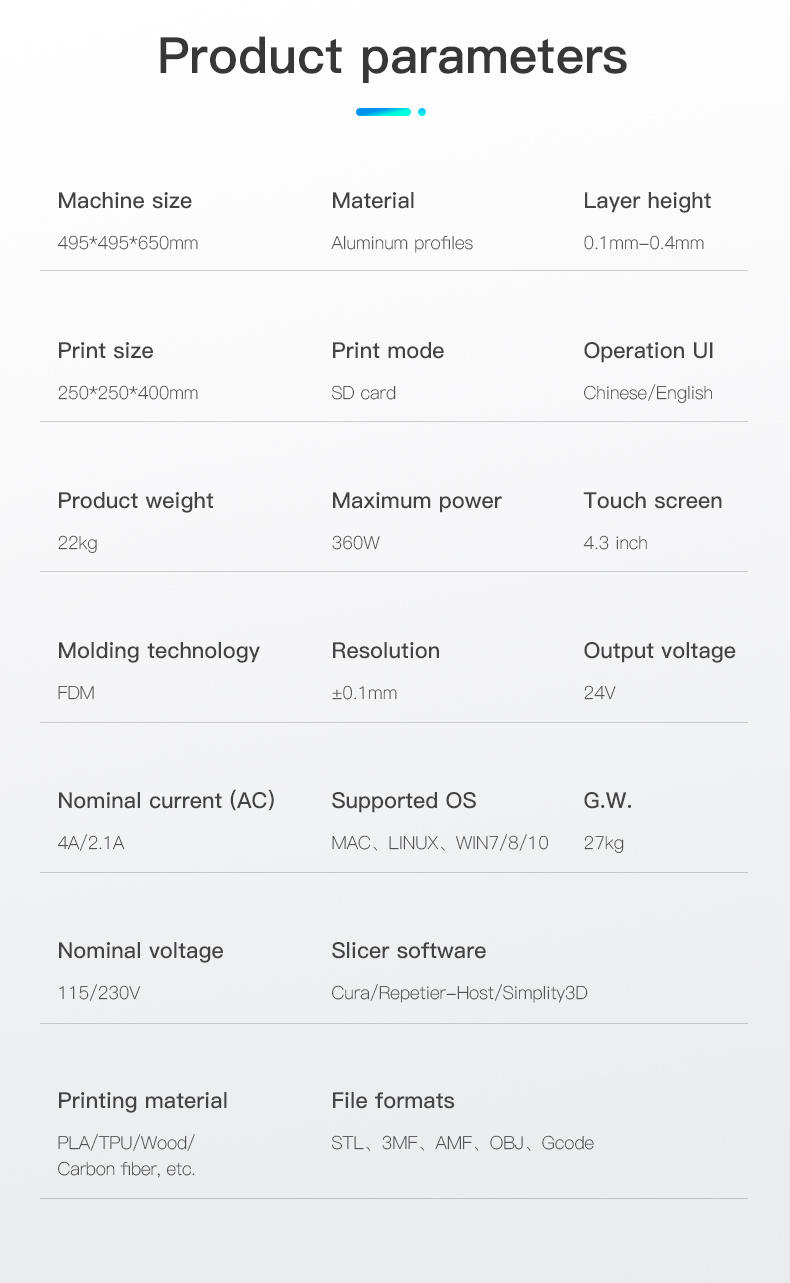 Video
New to the Ender series is an acrylic enclosure, is an optional upgrade for the Ender-6. A simple mechanical bracket system holds the acrylic walls in place. The top of the machine isn't covered as the printhead is mounted here. Two front doors give you room to pluck your parts off the print bed once they're finished.
Reviews
Creality Ender-6 Reviews
Creality ENDER-6 3d printer, The Core-XY machine borrows technical aspects from the popular Ender-5 Pro 3d printer, adds extra build volume, an enclosure, and several improved components.
Large Print Area
Creality Ender-6 3d printer, build volume of 250 x 250 x 400 mm, suffice for the majority of your daily print jobs. The desktop 3D printer should be useful for quick prototype test models, while its 'German imported' motion controller should help keep the noise levels acceptable to have its operations in a work area.
FASTER SPEED
Creality Ender-6 3d printer is certainly a very capable budget machine with CoreXY mechanical architecture. It delivers quality prints at speeds up to 150 mm/s out of the box with a resolution of 0.1 millimeters.
SEMI-CLOSED BUILD CHAMBER
Creality Ender-6 3d printer revamps with a new look—Integrated all-metal chamber body matched with transparent Acrylic open door and strong Crealit-blue corner connectors, the machine appears in exquisite structure.
Creality Ender-6 3D printer– should I buy it?
Creality Ender-6 3d printer offers most of the modern features like print resume after a power outage and filament runout sensor and is equipped with quality components like Meanwell PSU and German TMC2208 drives. On the other hand, Creality enjoys a large community contributing great mods and upgrades. When things start to break you can upgrade it with user-contributed modifications. Yes, you can't miss it.