Creality Ender-5 3d printer| Newly designed cubic 3d printer come with wider Y-axis printing space, and different printing systems from top to end unlike other FDM 3d printers, fully customized for those people who love complicated installation and try new types of 3d printing.
Specification
Creality Ender-5 FDM 3D Printer 
This latest machine features a large box-shaped aluminum metal frame that expands upon the limited build volume of its predecessors.
Creality Ender-5 packs the beloved features of the Ender-3 3d printer into a large-format box-shaped machine
Ender-5 FDM 3D Printer Features
Stable Printing: Creality Ender-5 3D Printer, dual Y-axis motion control system drives the high-quality stable output of the two-sided timing belt, effectively avoiding the shock caused by printing.
Build-in Motherboard Power Supply: Creality Ender-5 3D Printer, the wires are concentrated in the machine's internal control according to circuit design, device specifications, and heat dissipation.
Box-like Design: Creality Ender-5 3D Printer is designed differently from the Ender-3 3d printer, cubic-like looks more simple and generous, enhances the Creality space of printing, and multi-field collaborative design of products.
Resume Printing Function: Automatically save the print record after power-off, continue printing after power-on, and improve the model print success rate.
Simple leveling Method: Creality Ender 5 3D Printer, the larger 3d printing nuts are ergonomically designed, and the leveling speed is fast, helps you get rid of the problem of time-consuming, and labor-intensive.
Industrial Circuit Board: Creality Ender 5 3D Printer, high-load safety inspection, stable performance, continuous operation for 200 hours without pressure.
Technical Specifications
Ender-5 FDM 3D Printer Properties
Modeling Technology: FDM(Fused Deposition Modeling)
Printing Size: 220x220x300mm
Print Method: Online or TF card offline
Slice Thickness: 0.1-0.4mm
Filament Diameter: 1.75mm
Ender-5 FDM 3D Printer Hardware
Machine Size : 552x485x510mm
N.W. of Machine: 11.8KG
Ender-5 FDM 3D Printer Extruder Hardware
Number of Nozzle:1
Printing Precision: ±0.1mm
Nozzle Diameter: Standard 0.4mm, Optional 0.2/0.3mm
Ender-5 series Compare
Feature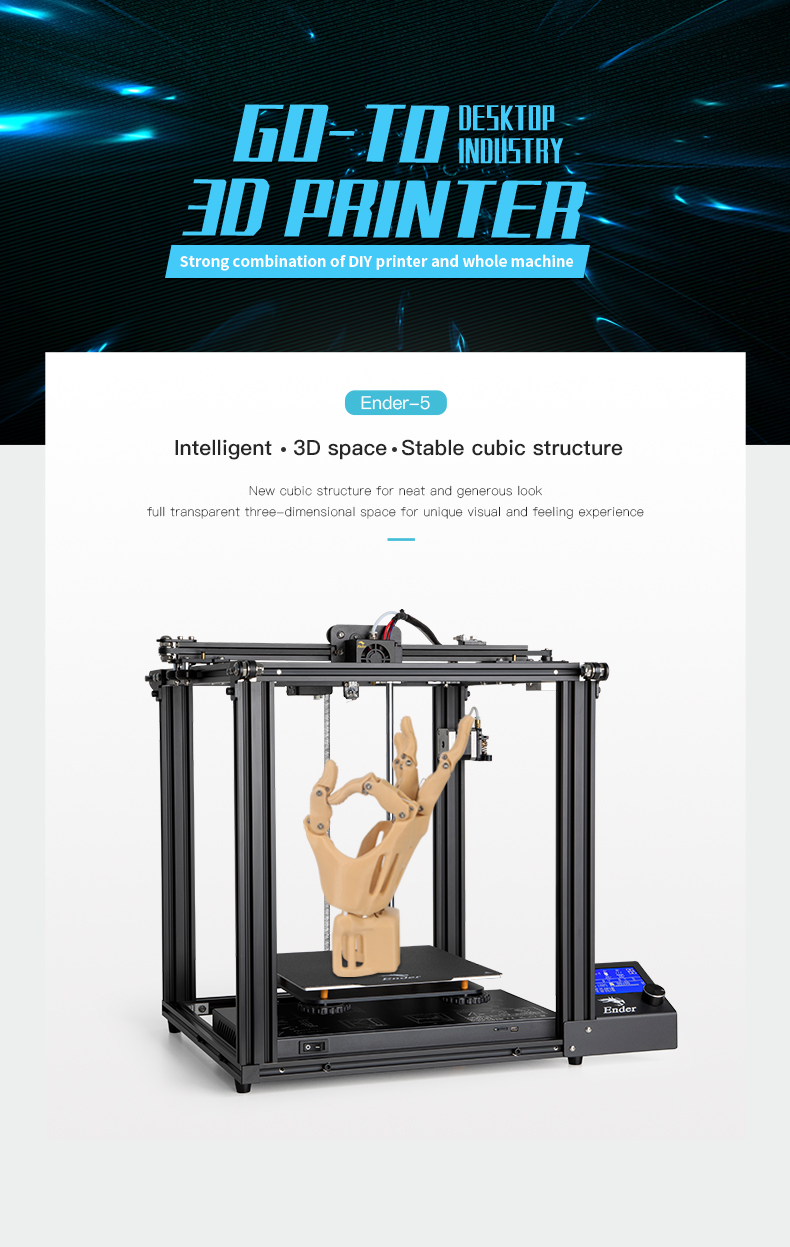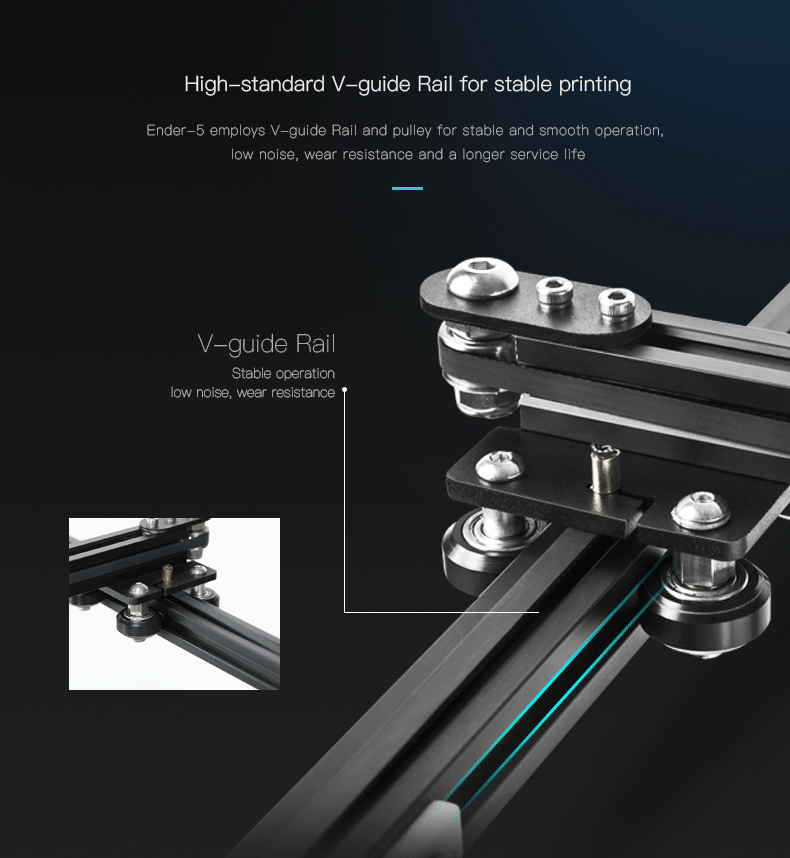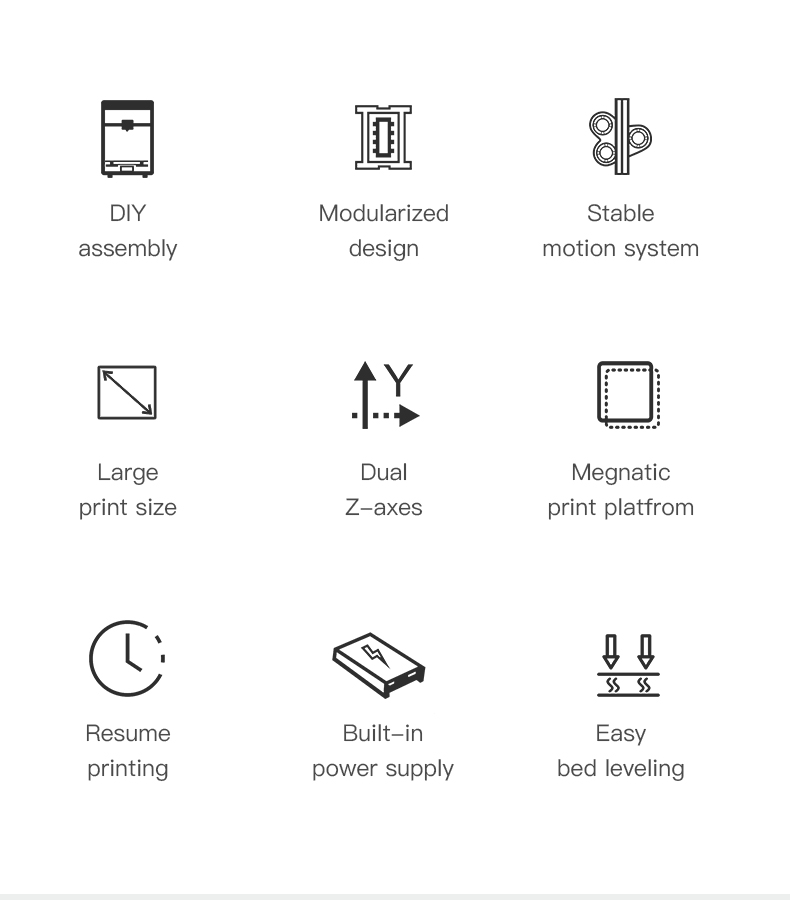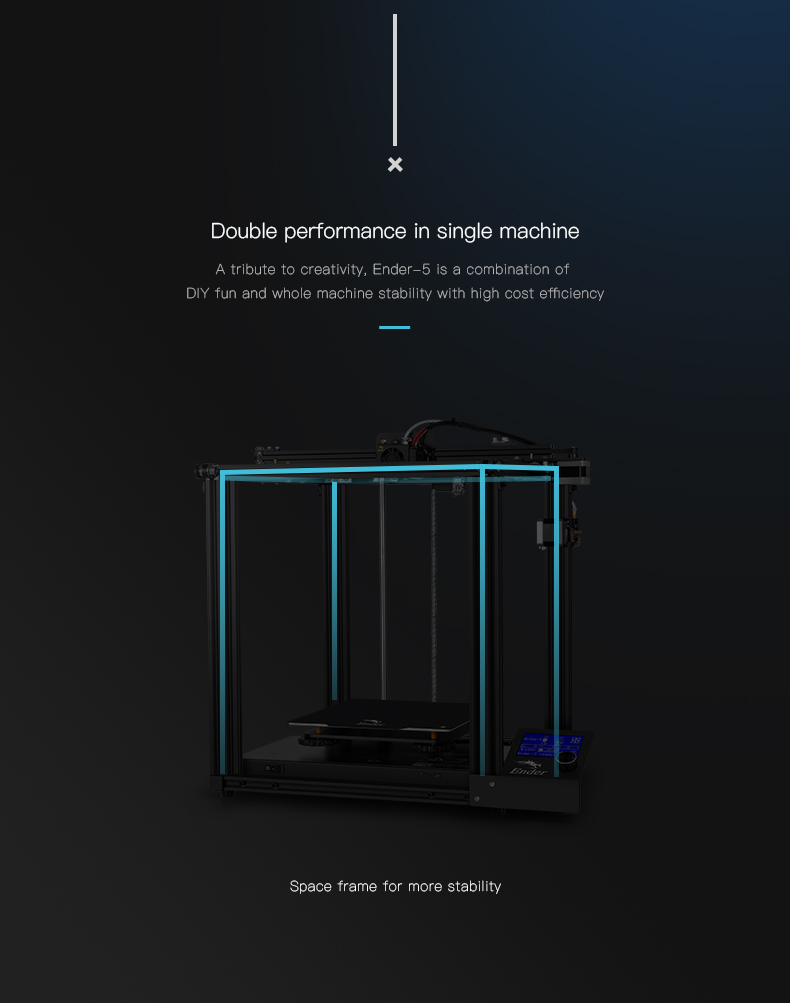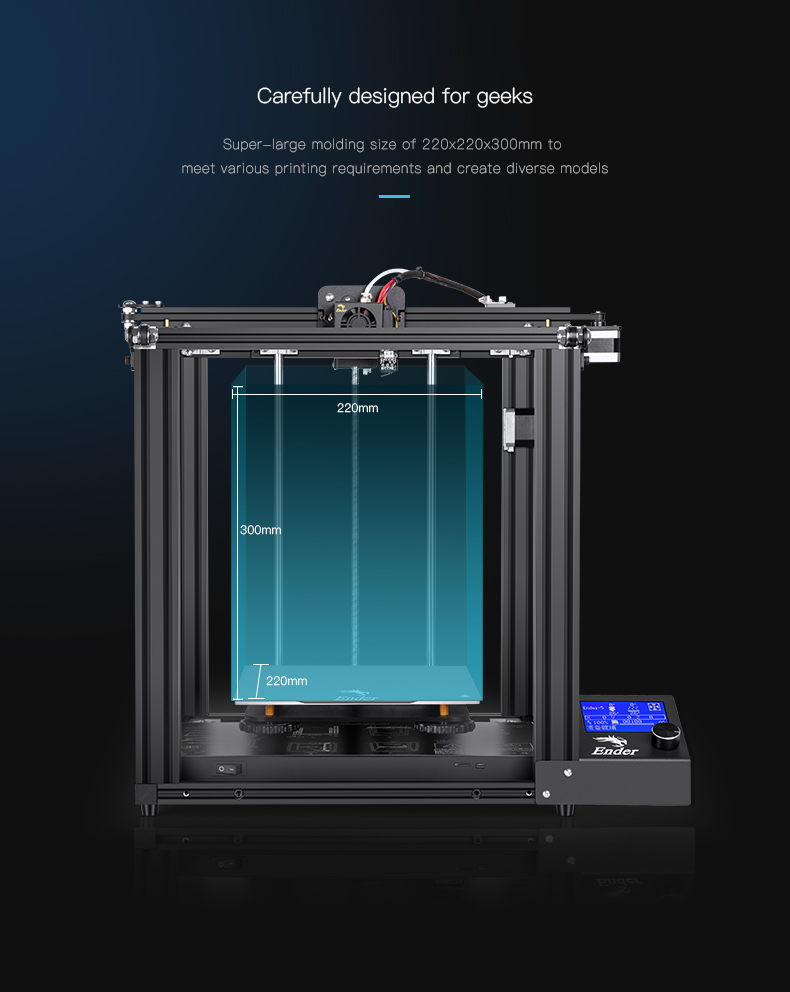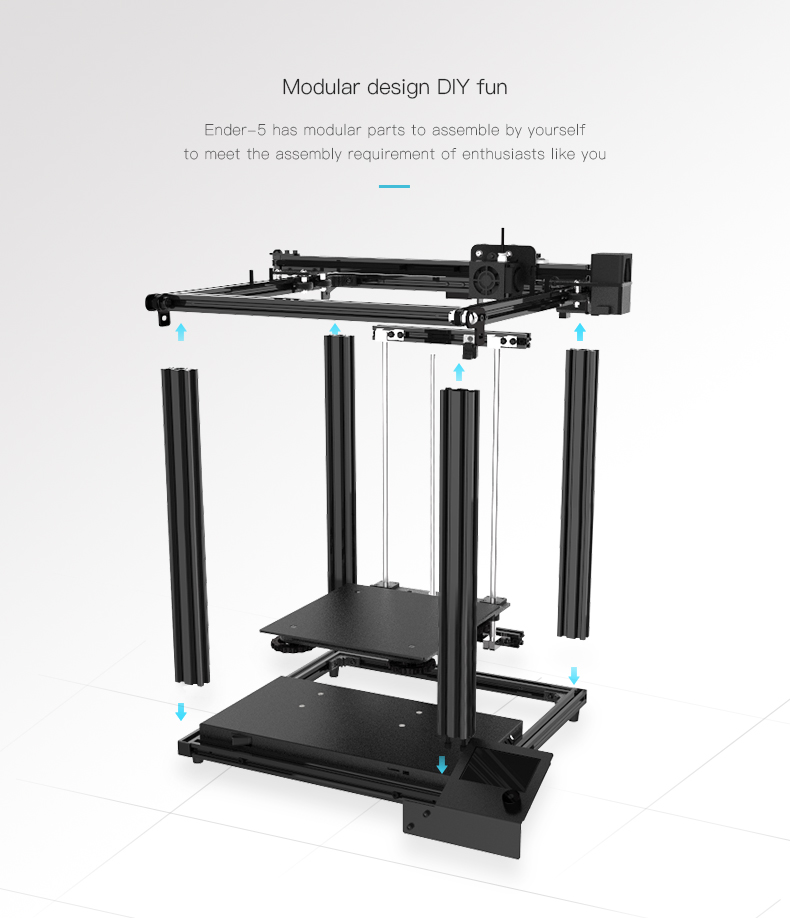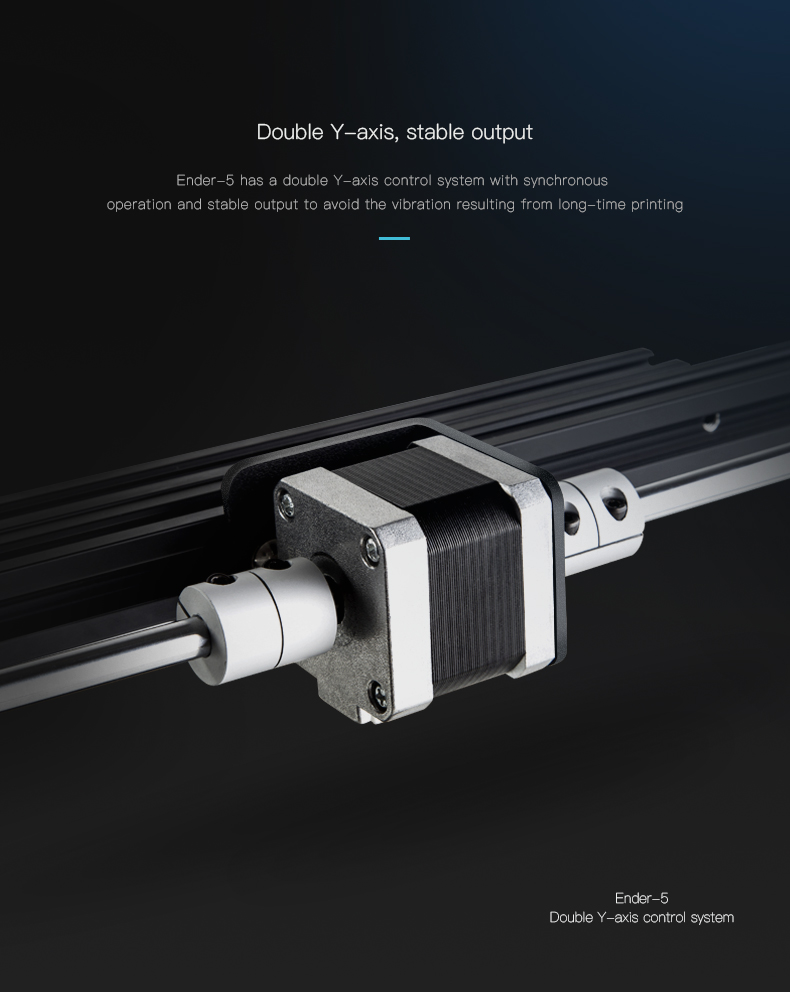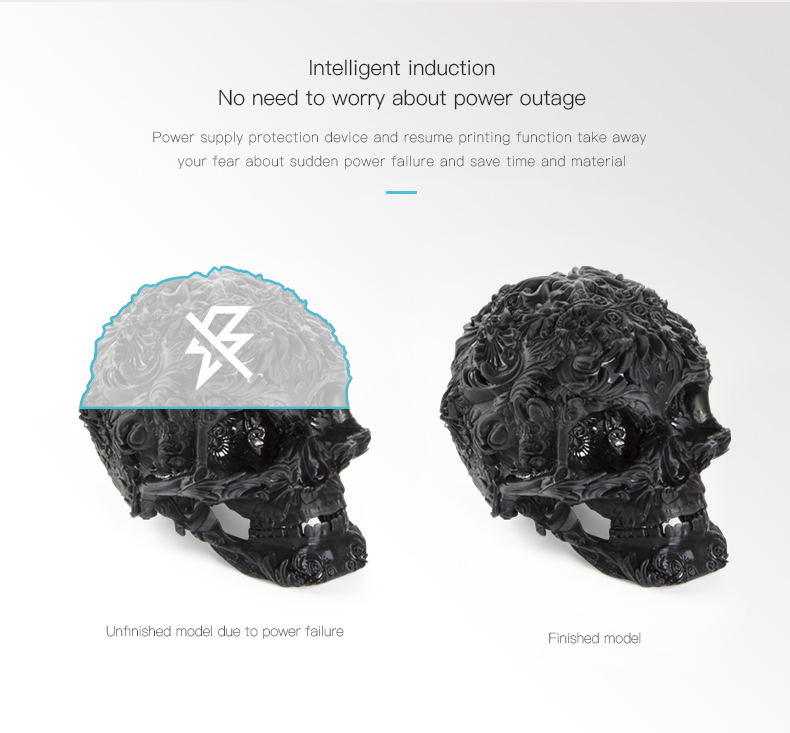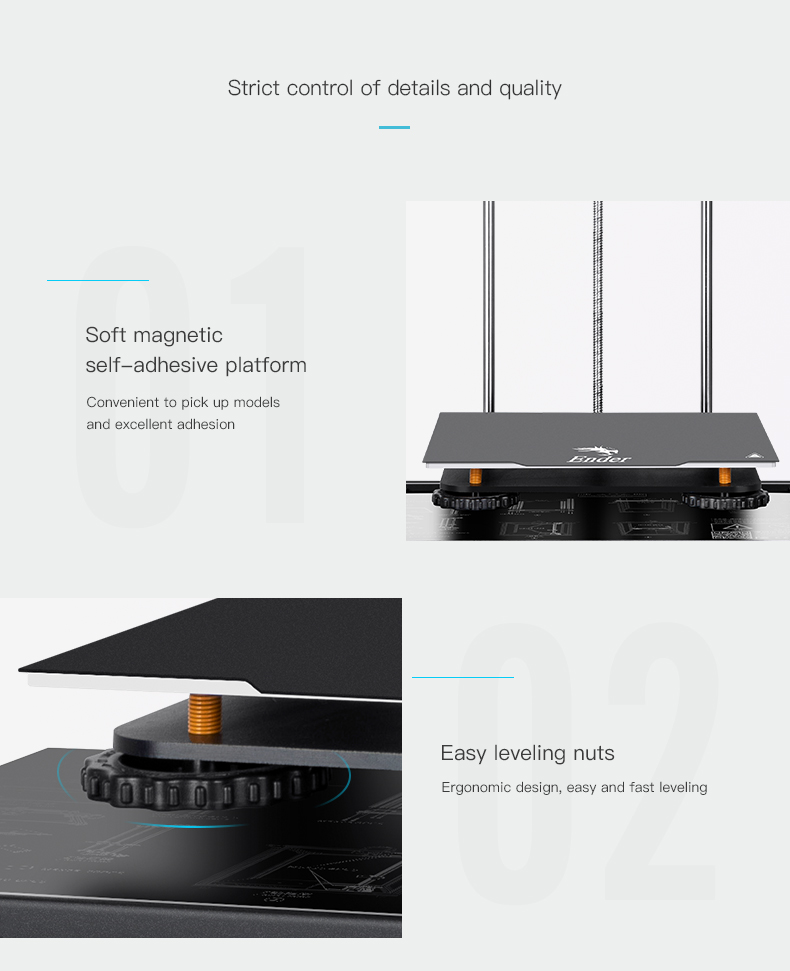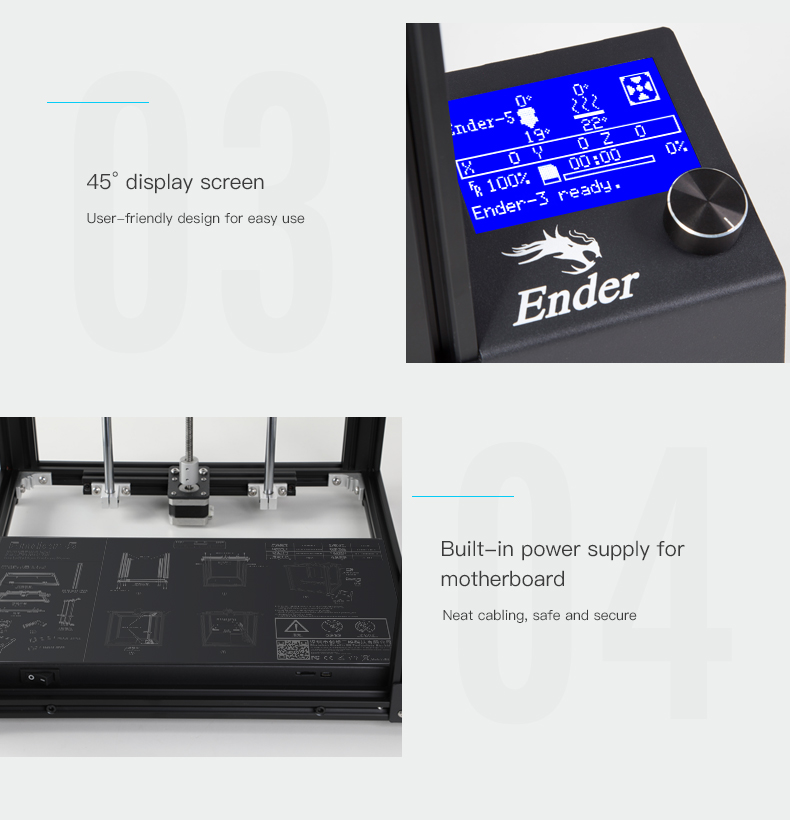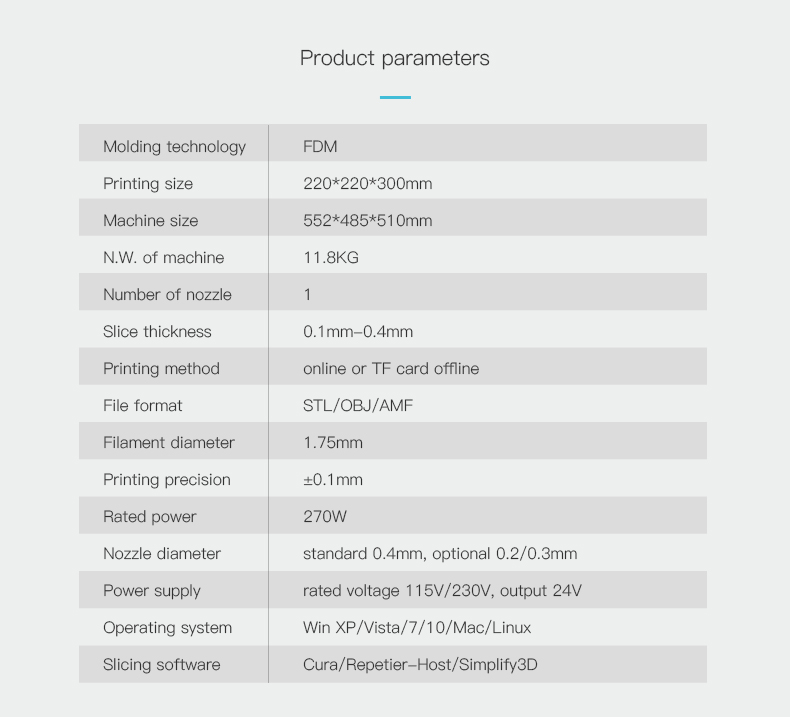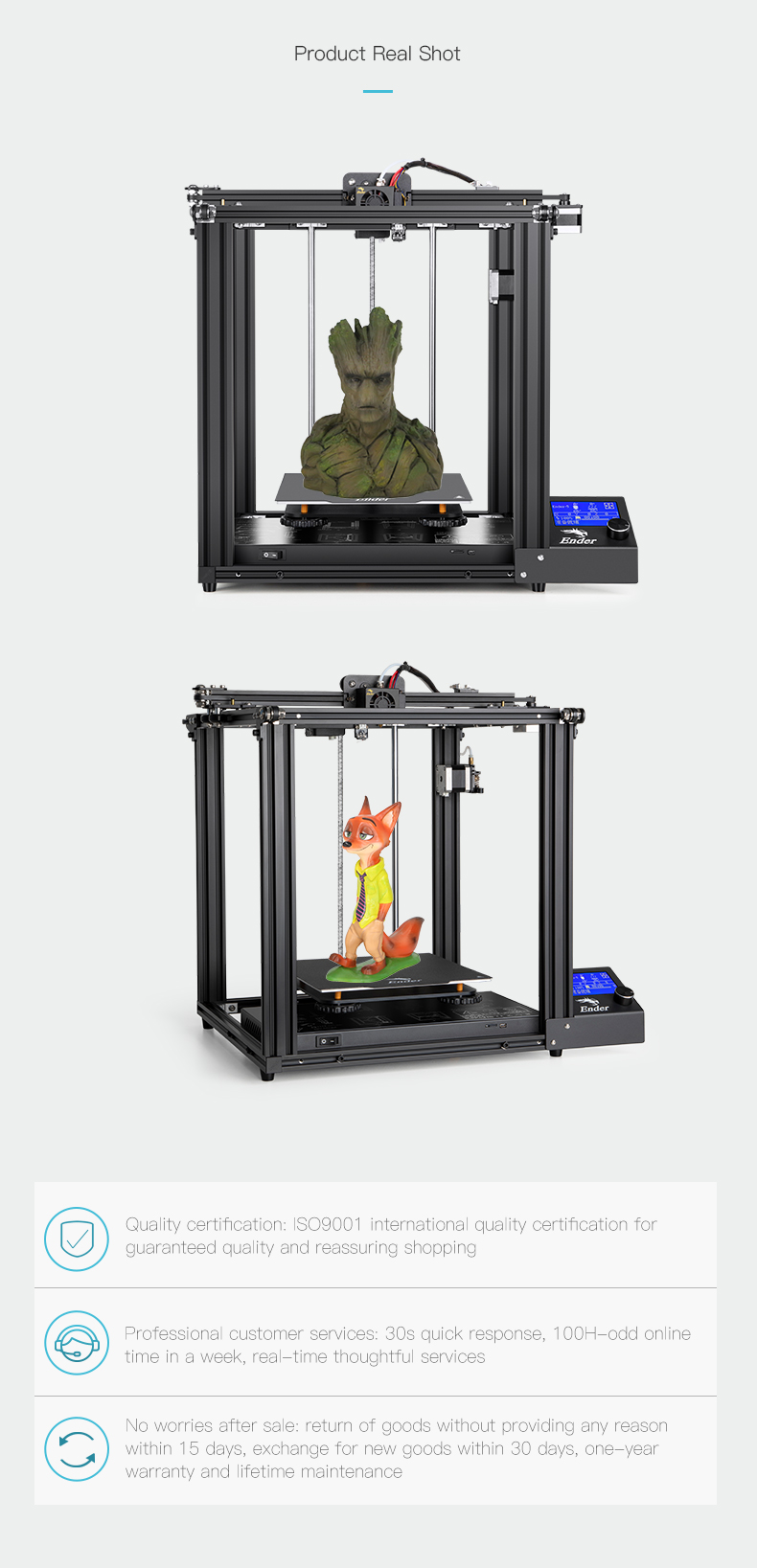 Video
Creality's Ender-5 3d printer takes a clear departure from the compact frame used for the Ender-3 FDM 3d printer. The box-like printer has outer dimensions of 440 x 410 x 465 mm and builds volume of 220 x 220 x 300 mm – so better make some room on your workbench
Review
Creality Ender-5 FDM 3D Printer Review
Patricks
Verified purchase
Initially, I had a rough start with this printer. I took my time and assembled it properly. Bed leveling took a little time, but I got it dialed in and started sending test prints for further tweaking. The printer began rebooting and freezing mid-print. Since I am a 3d printing newb, I notified Creality about the issue. While I waiting for a reply, I determined that the included flash drive was failing. The G-code data would literally stop mid-print because the card was failing reads. I replaced the card and all is well now. Creality was fast to respond as well. It's been a few weeks and I am hooked now. My family is hooked. Co-workers too. The quality I am getting from my prints is amazing and it is a lot of fun. 3D printing is no longer just a curiosity for me. This will probably be a life long hobby now thanks to my Ender 5. I highly recommend this printer.
Herry S
Very good printer with very reasonable price
The printer was very easy to assemble and got it running in no time.
I had a little bit of trouble leveling the bed, though mostly because I didn't know what exactly is expected (this is my first 3D printer).
After trials and errors and the bed leveled, printing is a breeze.
Printing quality is excellent, much better than most printouts people shared on the net.
Overall very satisfied with this printer!!