Creality newly released dual-extruder 3d printer CR-X Pro allows four modes of color printing, unlike CR-X 3d printer, Bl touch for auto-leveling, interested in know more details, check it here.
Specification
CR-X Pro FDM 3D Printer
As a fast-growing professional 3d printing company, Creality focuses on product development. The CR-X Pro comes with the same type of dual extruder as its predecessor, a single-nozzle, dual-color design.
The filament is fed through Bowden tubes from the extruder, meeting in a Y-coupler before passing into the hot end itself.
CR-X Pro FDM 3D Printer Features
Dual Extruders for Two Colors: Dual extruders in one nozzle
How Does Dual-color 3D Printing Work?
FDM 3D printer, which is having dual extruders in one nozzle, is capable of printing 2 different colors at the same time.
Through software algorithm control, slicing software editing, the machine can support four modes of color printing: mixed color, dual-color, layered color, and single color to achieve customized two-color 3D models.
The dual-color FDM 3D printer with dual extruders into one nozzle structure is much easier to use and maintain than a traditional dual-nozzle 3D printer.
Integrated Design With Stable Structure:
Modularized parts make it possible to easily finish a DIY assembly.
Most of the electronic components are concealed in the sheet metal machine base.
The neat design promotes the service life of components.
Large Print size in the full-metal frame
Crafted with all-metal profiles, the CR-X Pro 3d printer with a large print size 400x300x300mm provides sufficient space for creativity.
Z-axis double screws with stable printing
Equipped with Z-axis double screws, the Creality CR-X Pro FDM 3d printer promotes stable performance and print precision.
BL-touch auto-leveling with stable printing
Genuine BL-touch realizes precise auto-leveling by accurate measurement, adjustment, and automatic leveling compensation. The deviation is about 0.005mm
Carborundum Glass platform
Carborundum glass platform with good adhesion (withstand temperature up to 60℃) is easy to remove the model without glue.
Wide voltage power supply:
Wide voltage power supply from the internationally well-know suppliers has stable performance, promoting running speed. 500W famous power supply, add a 30% rate of heating.
Dual cooling fans for heat dissipation
Double fans can dissipate heat evenly and cool down the nozzle more effectively ensuring stable long-term printing.
Resume print function
The machine can automatically save the print process after power-off and resume printing when power-on. Fewer worries on print failure.
Technical Specifications
CR-X Pro FDM 3D Printer Properties
Modeling Technology: FDM(Fused Deposition Modeling)
Print size:300x300x400mm
Dual-color print size: 270x270x400mm
CR-X Pro FDM 3D Printer Hardware
Platform size:310x320mm
Power: input 110/220v AC50/60HZ, output 24v
Total power: 480w
N.W. :15kg
Machine size: 550x400x650mm
Package size: 640x540x340mm
Feature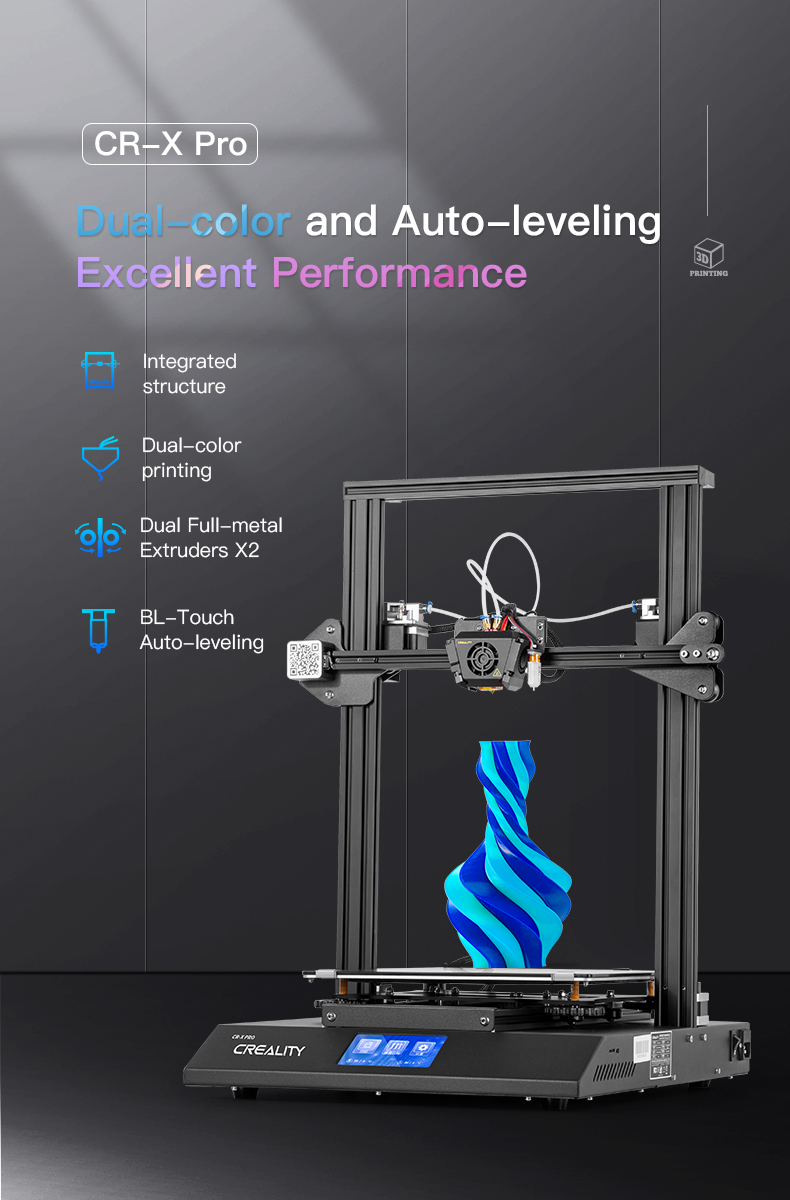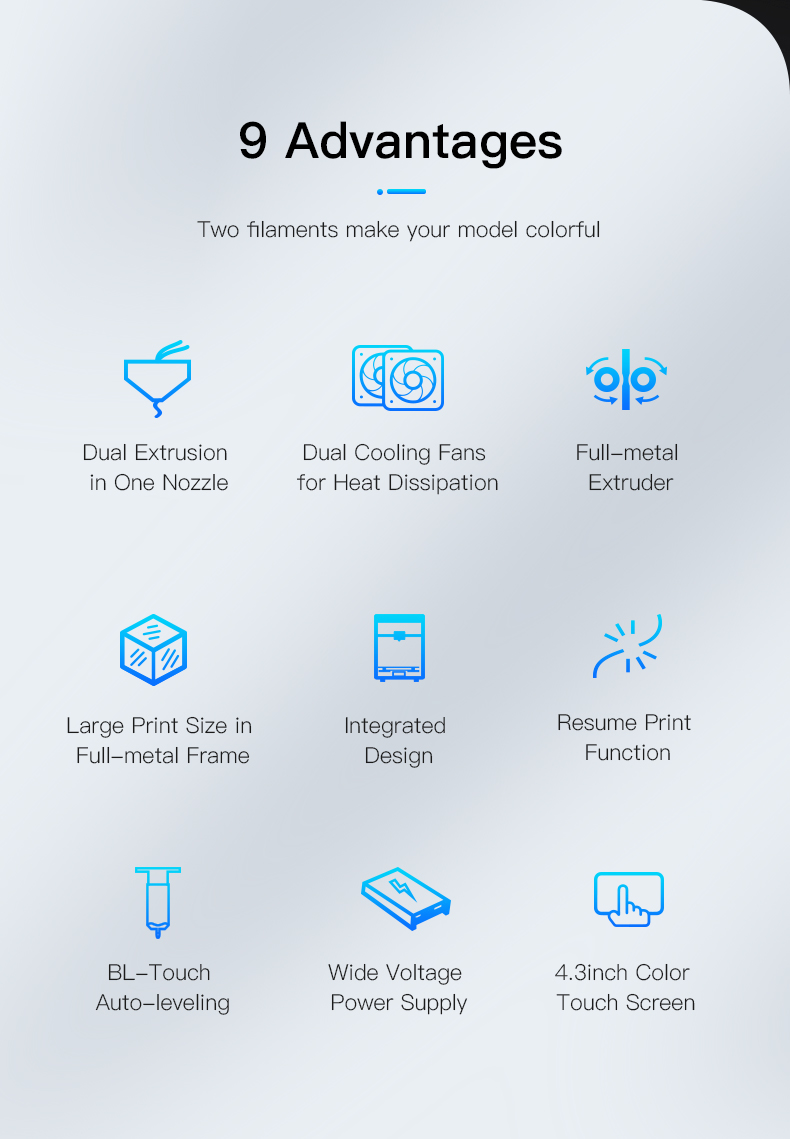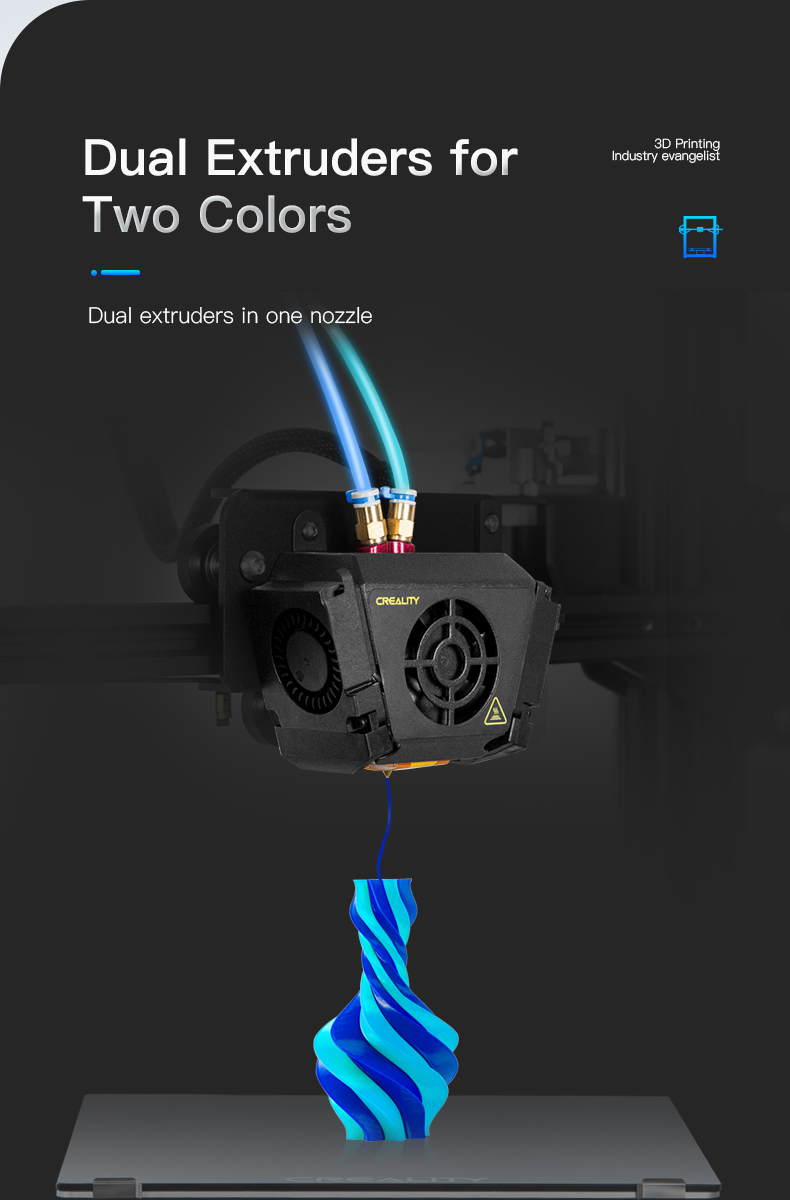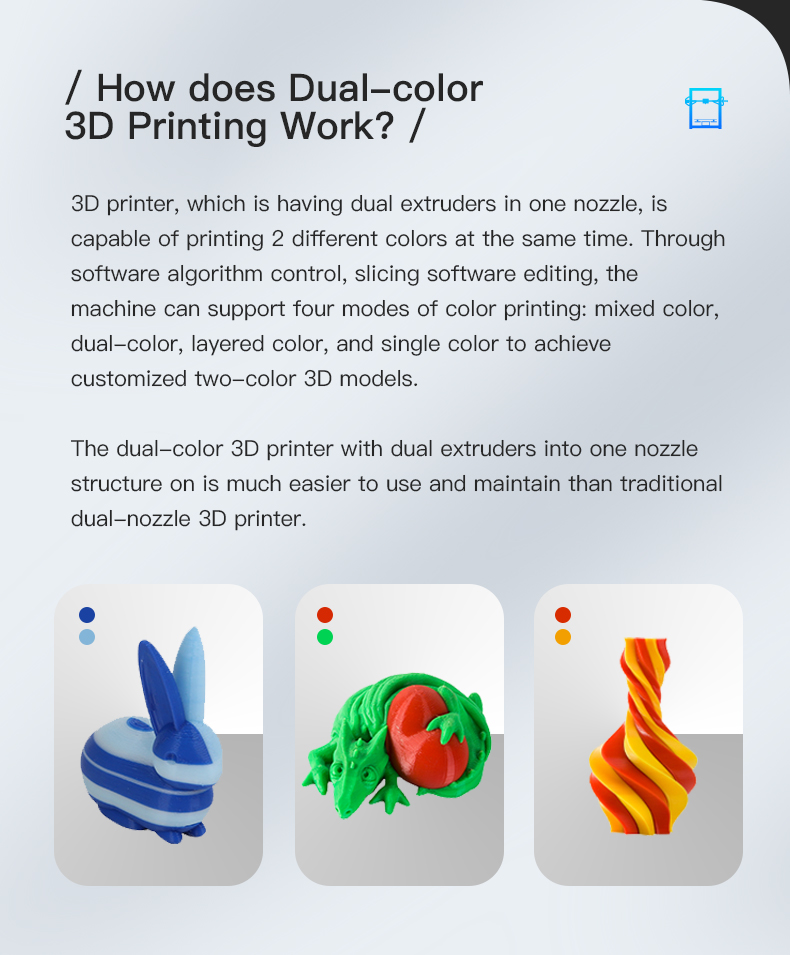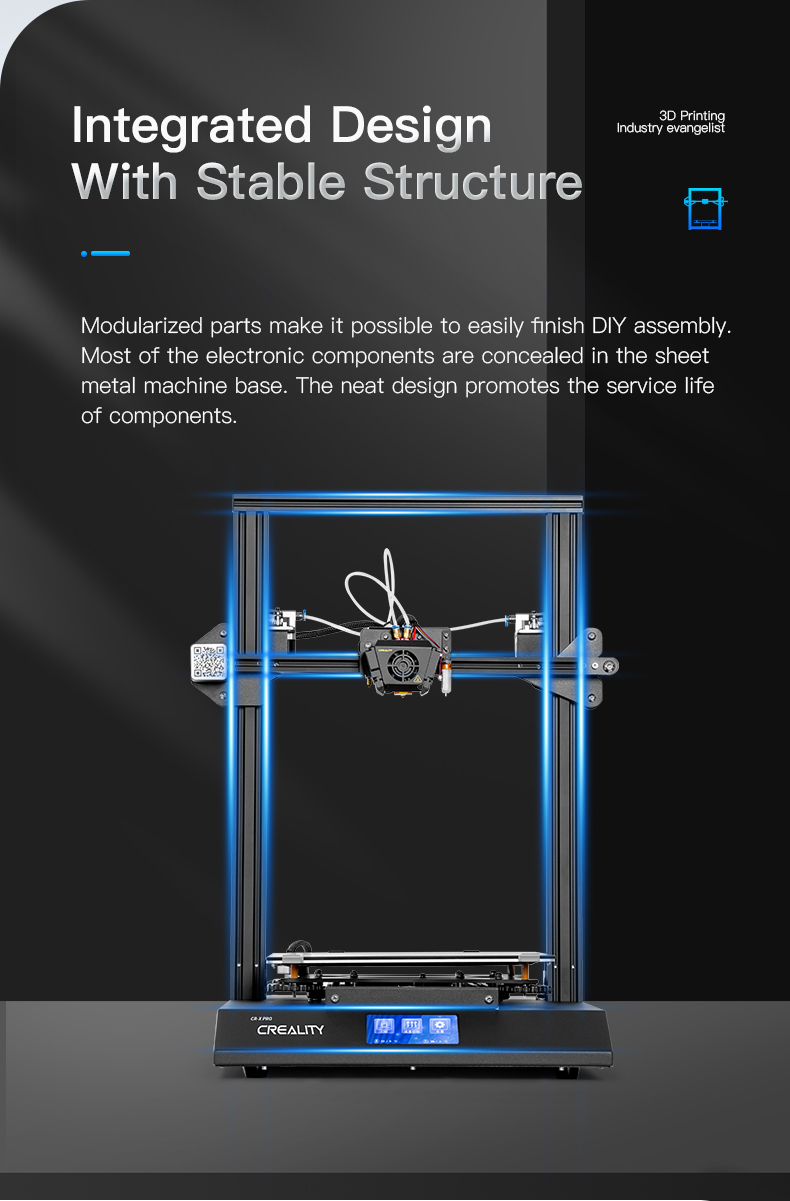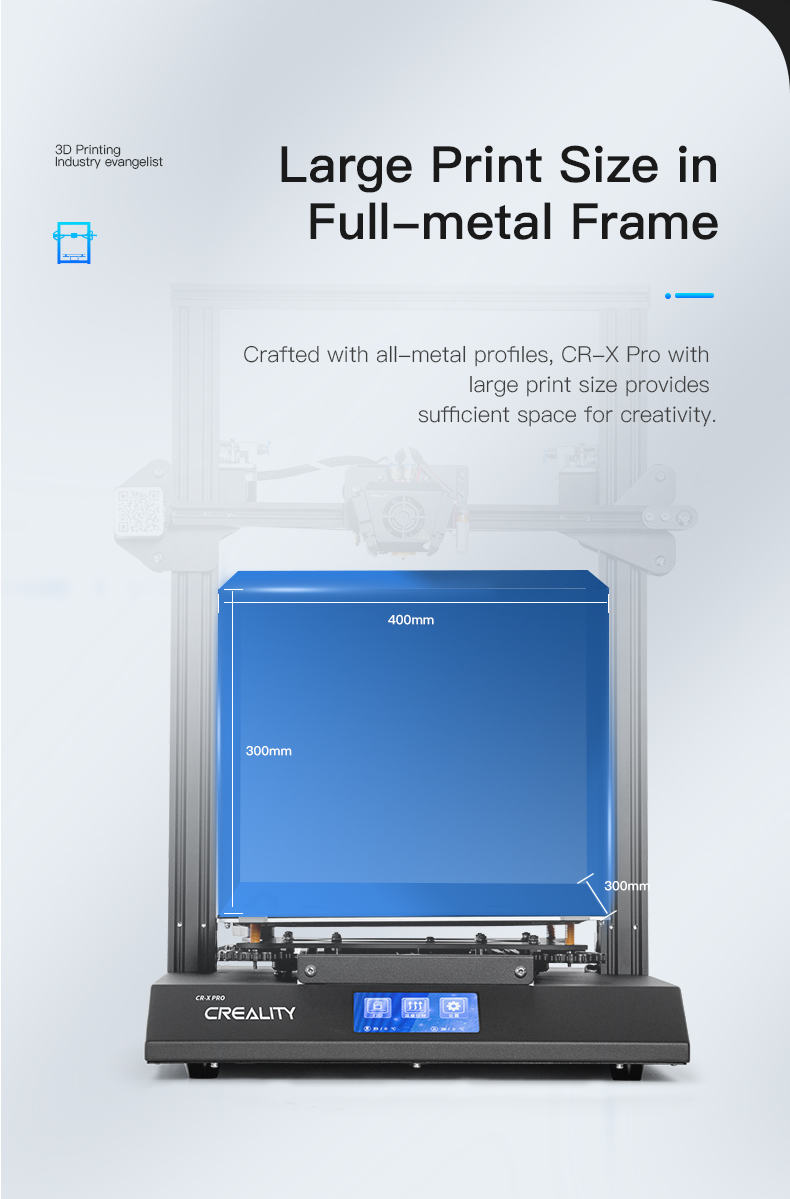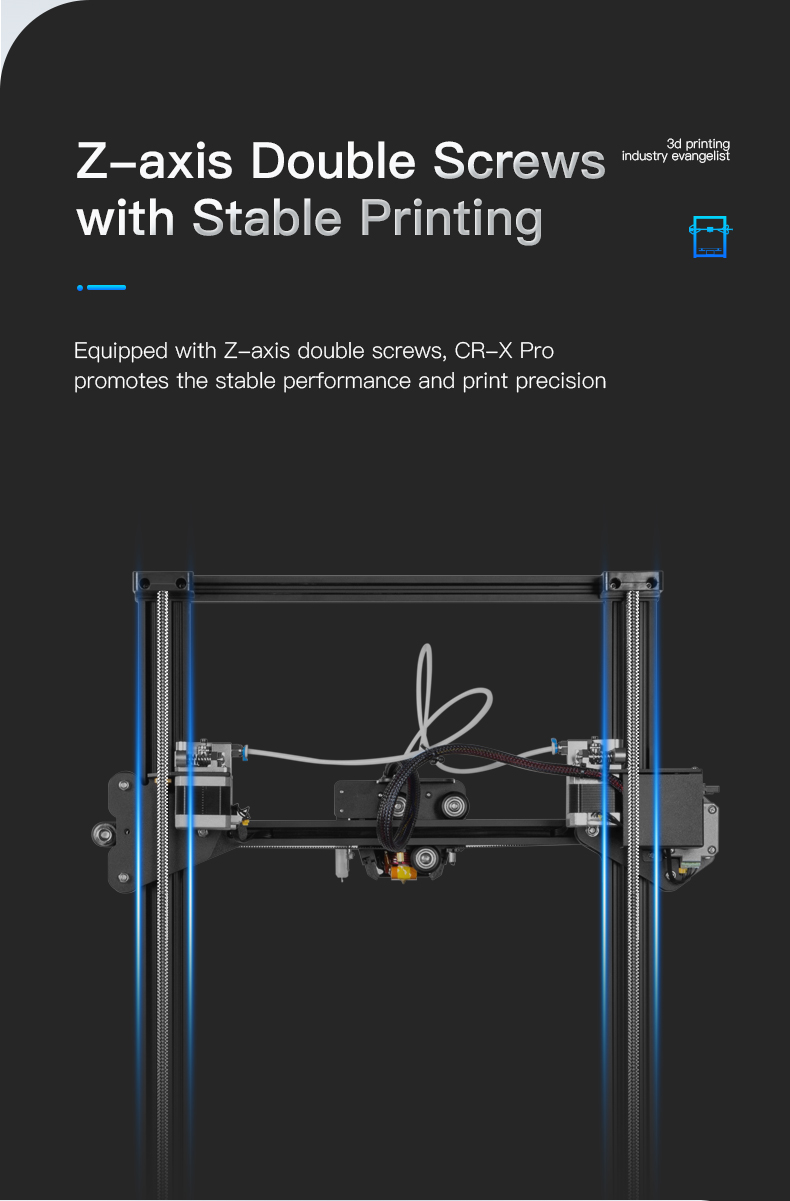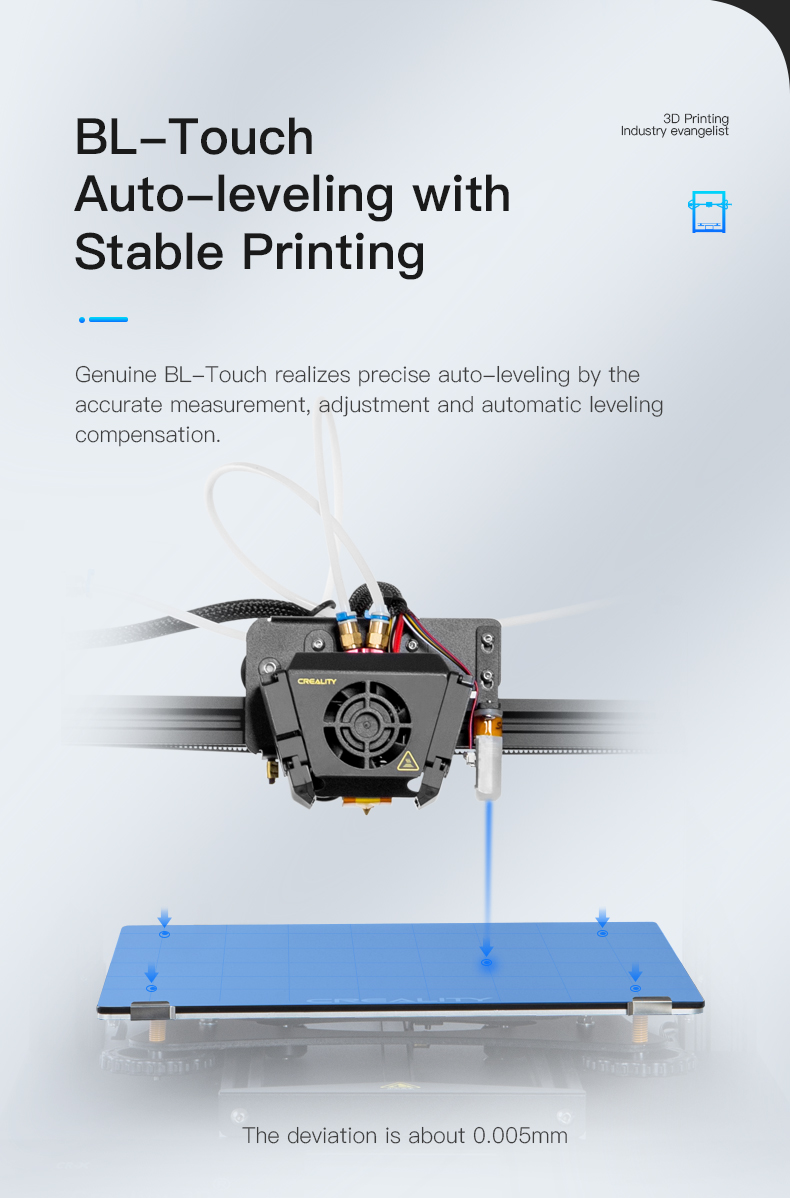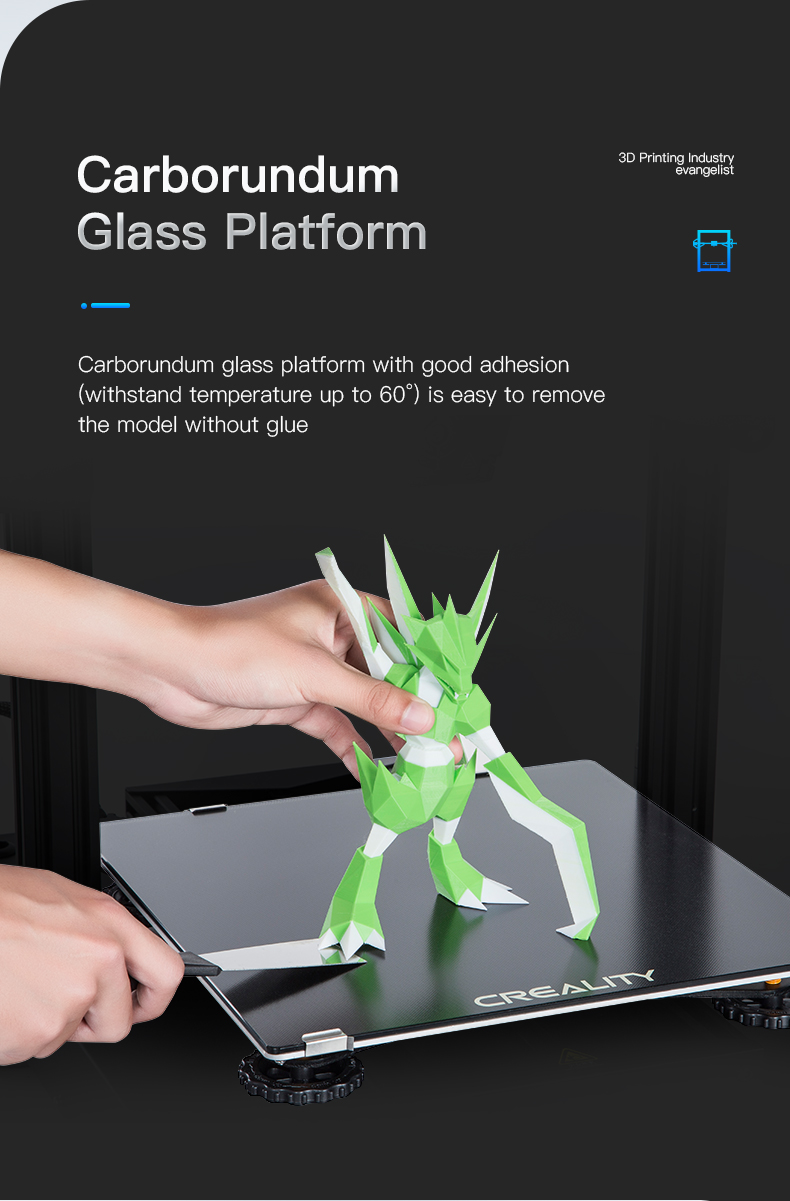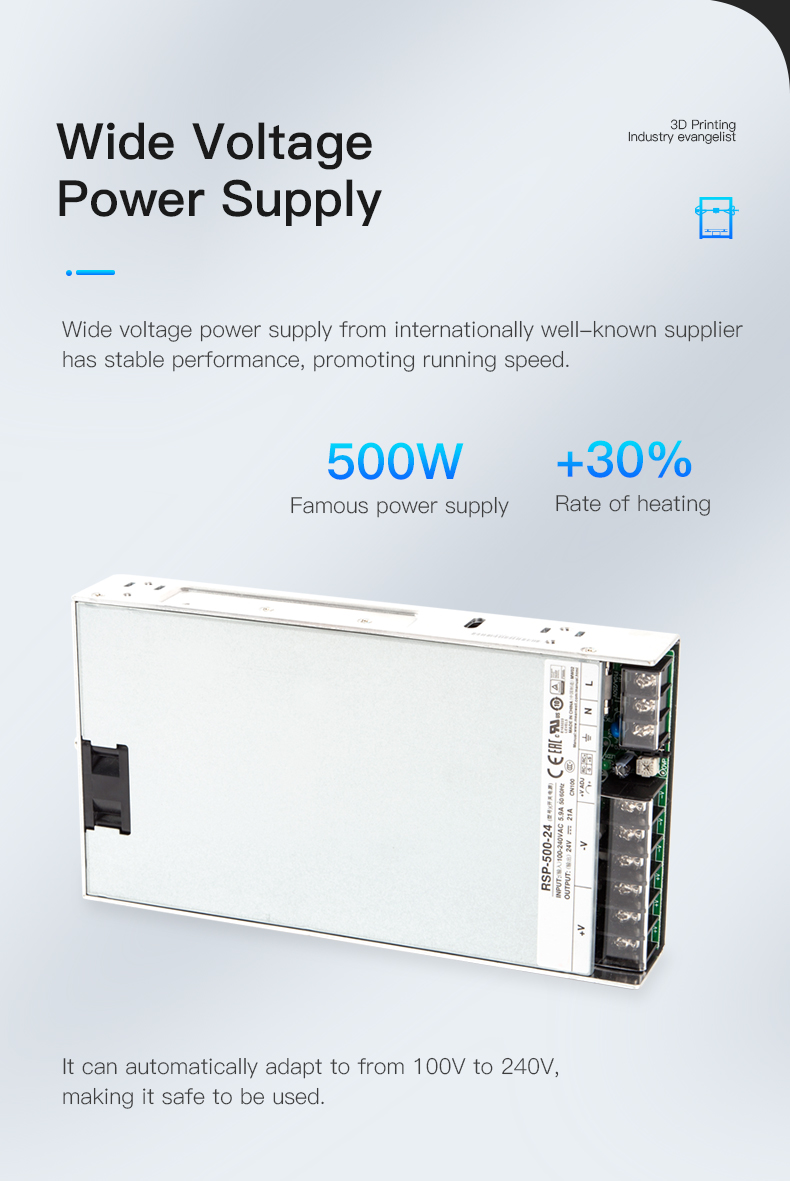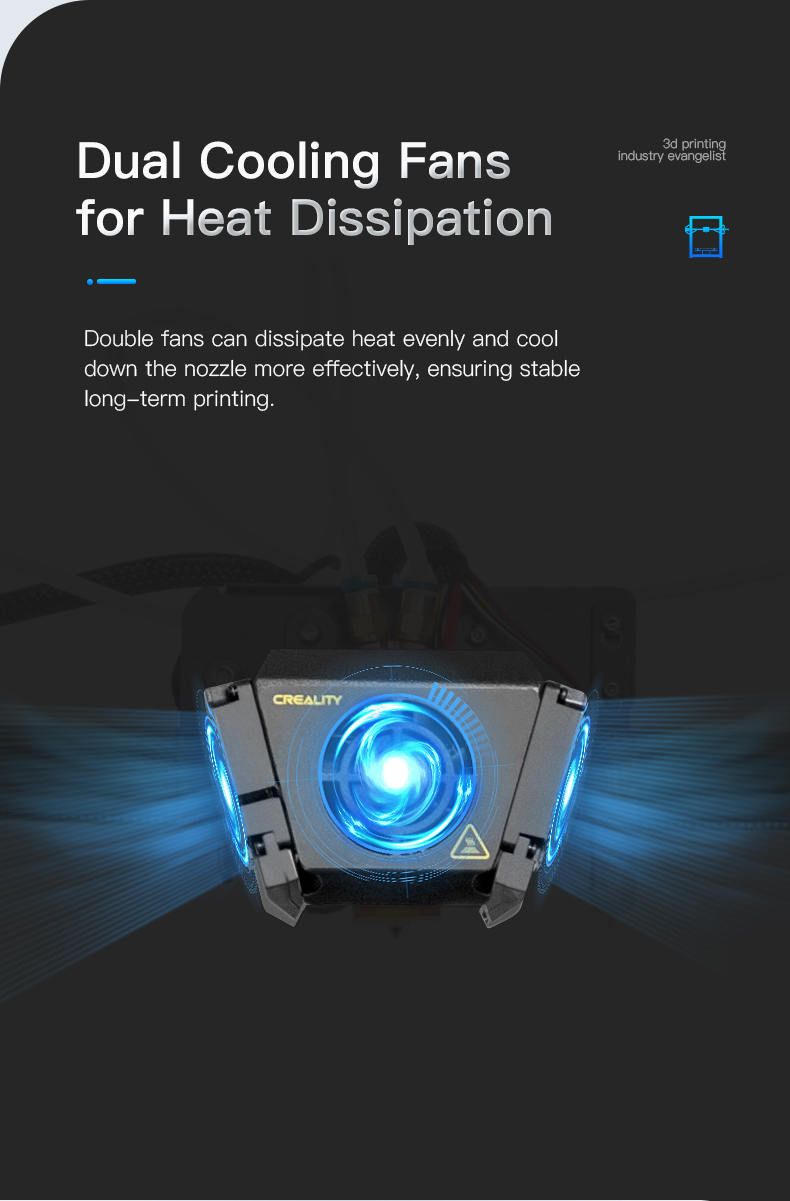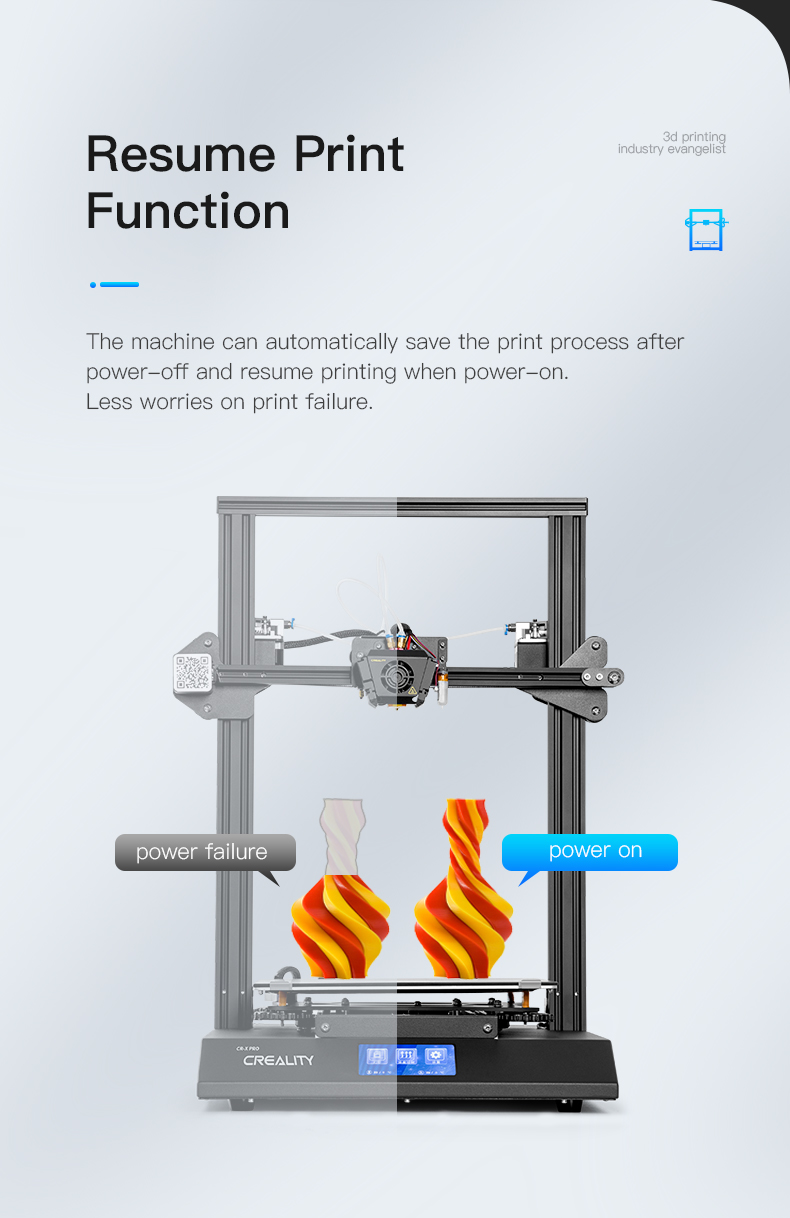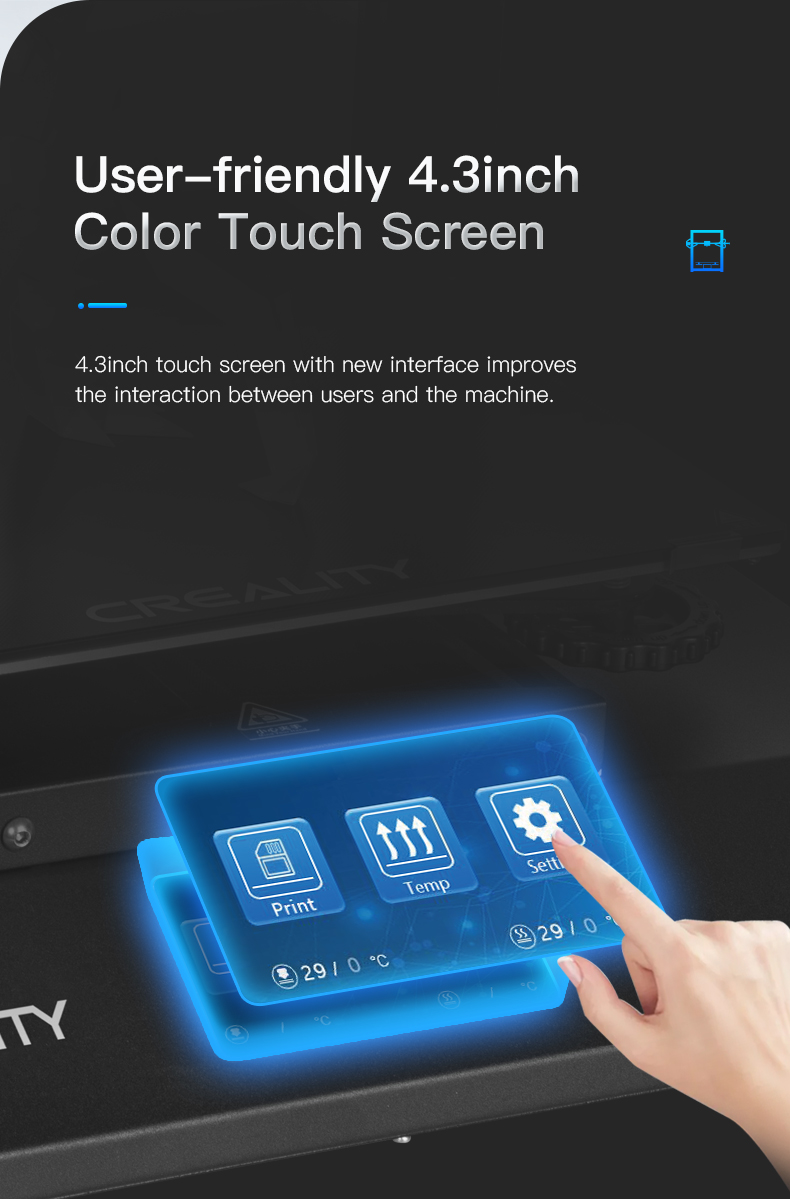 Video
Review
From ALL3DP
One of the largest initial complaints about the original CR-X 3d printer was the lack of automatic bed leveling. On a printer retailing for twice the price of a standard CR-10 3d printer, this seemingly simple upgrade was missing, a bit of an oversight on Creality's part.
The CR-X Pro FDM 3d printer solves this and is equipped with a genuine Antclabs BL-Touch probe and 9-point auto bed-leveling. This should greatly increase ease of use once an initial leveling and calibration are completed. For those who want to print big, you can be sure that the entire bed is leveled and that your prints will stick as expected.