Creality CR-4040 3d printer, with huge printing size and enormous ideas.
Specification
Creality CR-4040 3D Printer
[Huge printing size]: Creality CR-4040 3D Printer, larger size means more difficult geometric design and realizes more ideas. Creality CR-4040 3D Printer with 400*400*400mm prints larger size models;
[Integrated body with high strength sheet metal]: Creality CR-4040 3D Printer, laser welding integrated sheet metal structure with high quality is much stronger than the aluminum profile structure. The stable body reduces the vibration in the printing process and improves the printing stability;
[High printing precision; Smooth and exquisite models]: Creality CR-4040 3D Printer, in the name of strong stability and high precision, the printer model has a smooth surface without lamination;
[Original batteries, long-lasting endurance]: Creality CR-4040 3D Printer, equipped the original electric core, it realizes continuous printing for up to 200 hours, effectively improving the printing accuracy;
[Branded power with high quality, famous brands are more assured]: Creality CR-4040 3D Printer, 24V/350W power supply with high quality, mature technology, stable power supply, and wide voltage power supply, automatic switching under 115V-230V, more convenient to use;
[More powerful, resume printing function]: Creality CR-4040 3D Printer, with powerful practical function, pause and replace filament at any time prevent model damage caused by power failure and one key recovery to print;
[Smart sensor, broken alarm]: Creality CR-4040 3D Printer, if filaments are broken or used up, the broken filament detection device will trigger an alarm and the machine will stop printing so that don't wait all night to print the model;
[CR-4040 3D Printer Parameters]:
Printing Size: 400x400x400mm
Machine Size: 570x570x665mm
Package Size: 640x640x740mm
Molding Tech: FDM
N.W.: 38.8KG
G.W.: 56KG
Rated Voltage: 115/230V
Output Voltage: 24V
Power Rating: 250W
Filament Diameter: 1.75mm
File Format: STL/OBJ/AMF
Layer Thickness: 0.1-0.4mm
Working Mode: SD offline/Online
Language: Chinese/English
Filament Diameter: 1.75mm
Slicing Software: Cura/Repetier-Host/Simplify3D
Filament: PLA/ABS/TPU/WOOD/CARBON FIBER, etc
Feature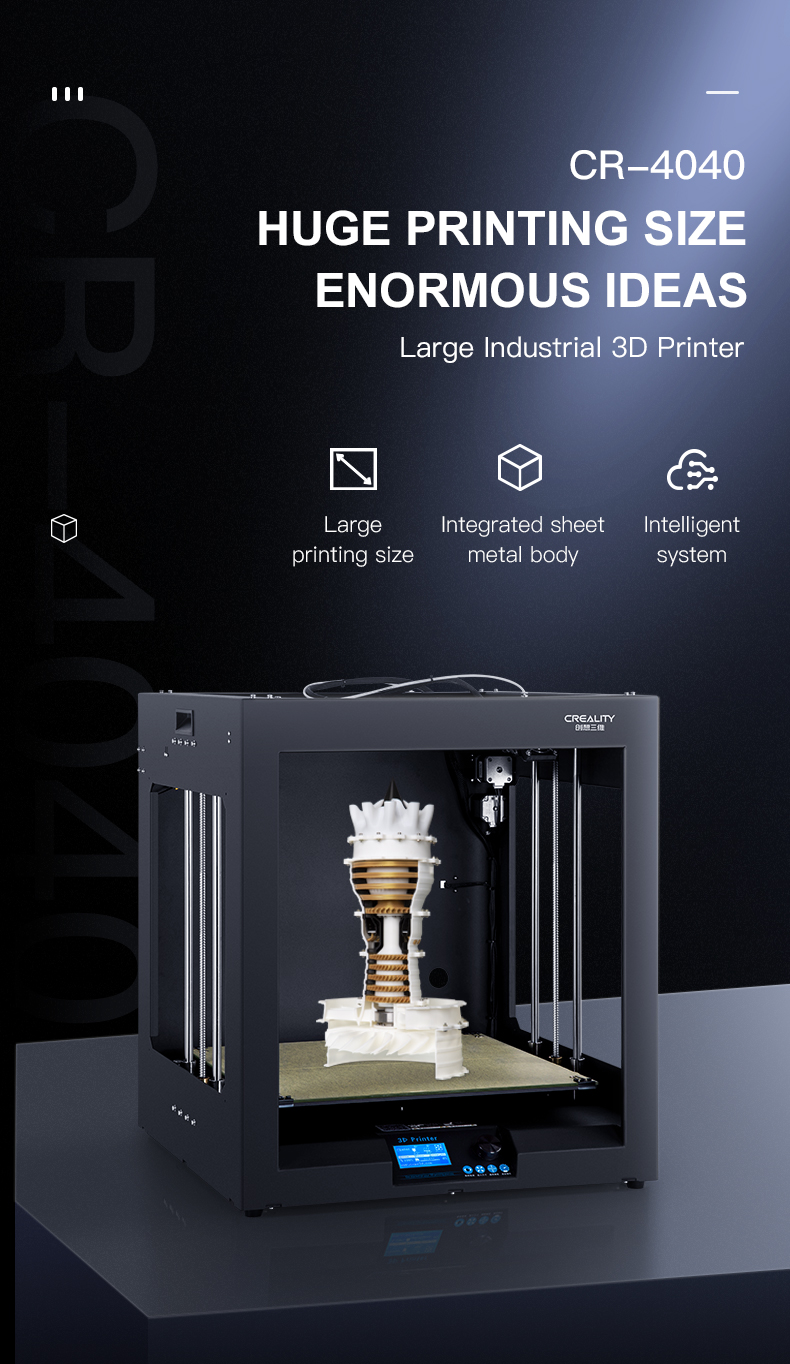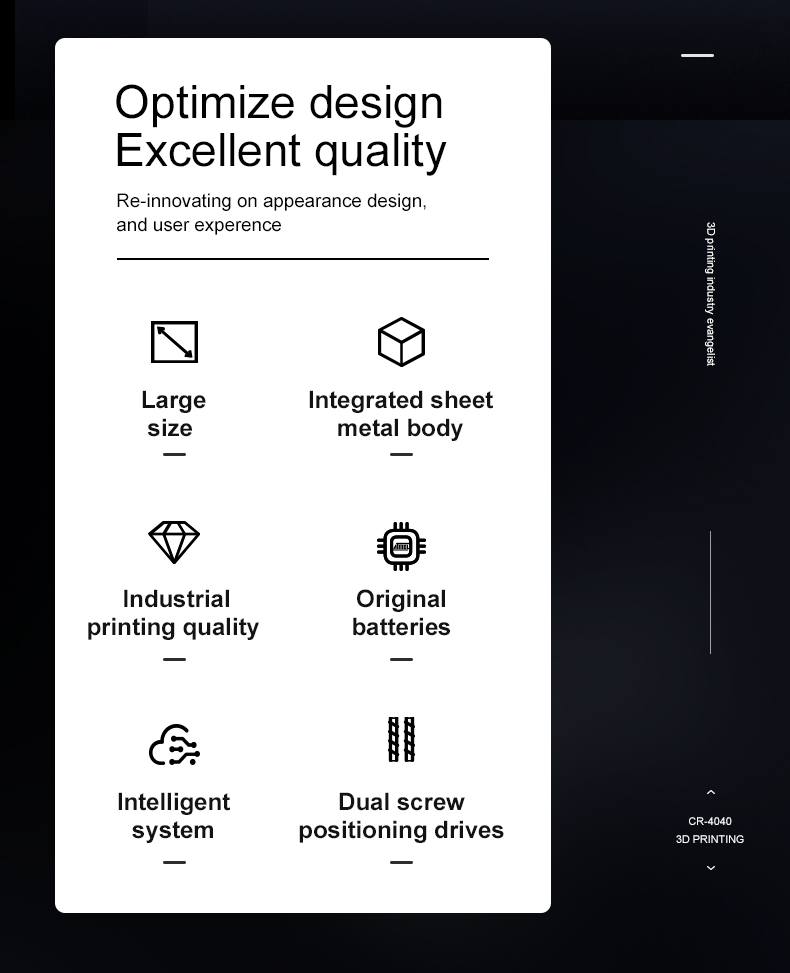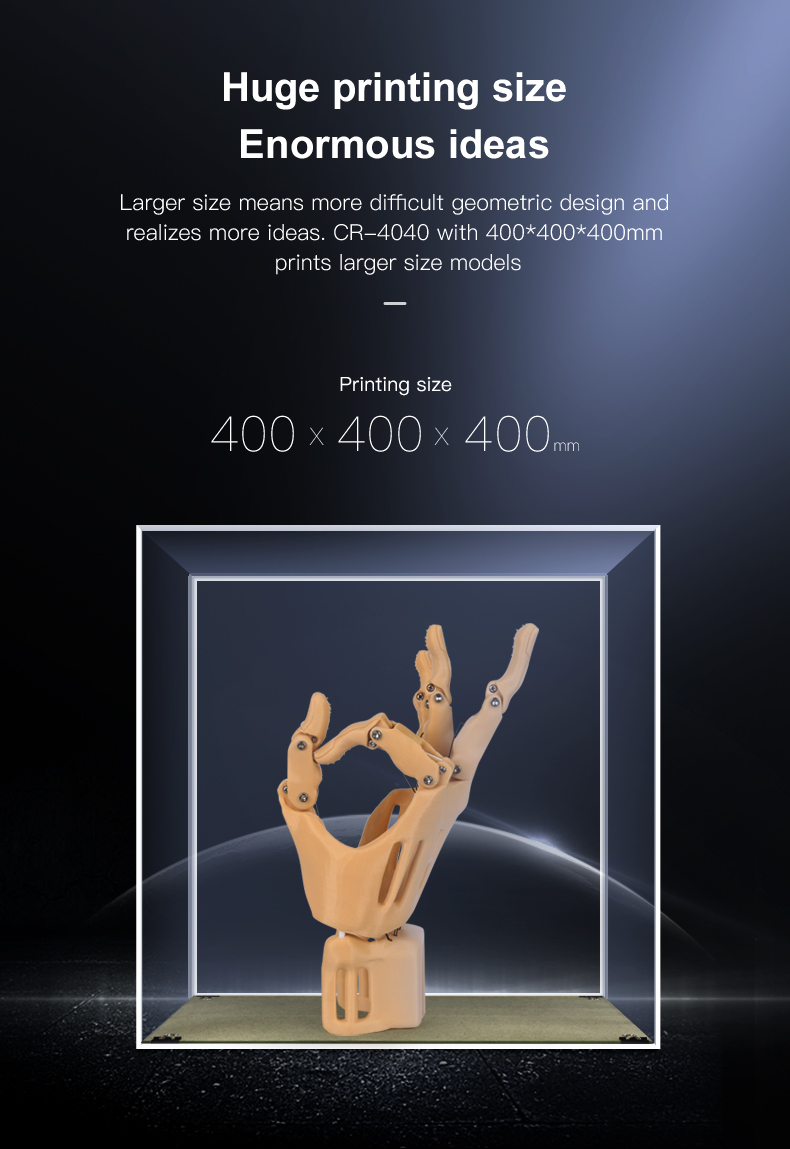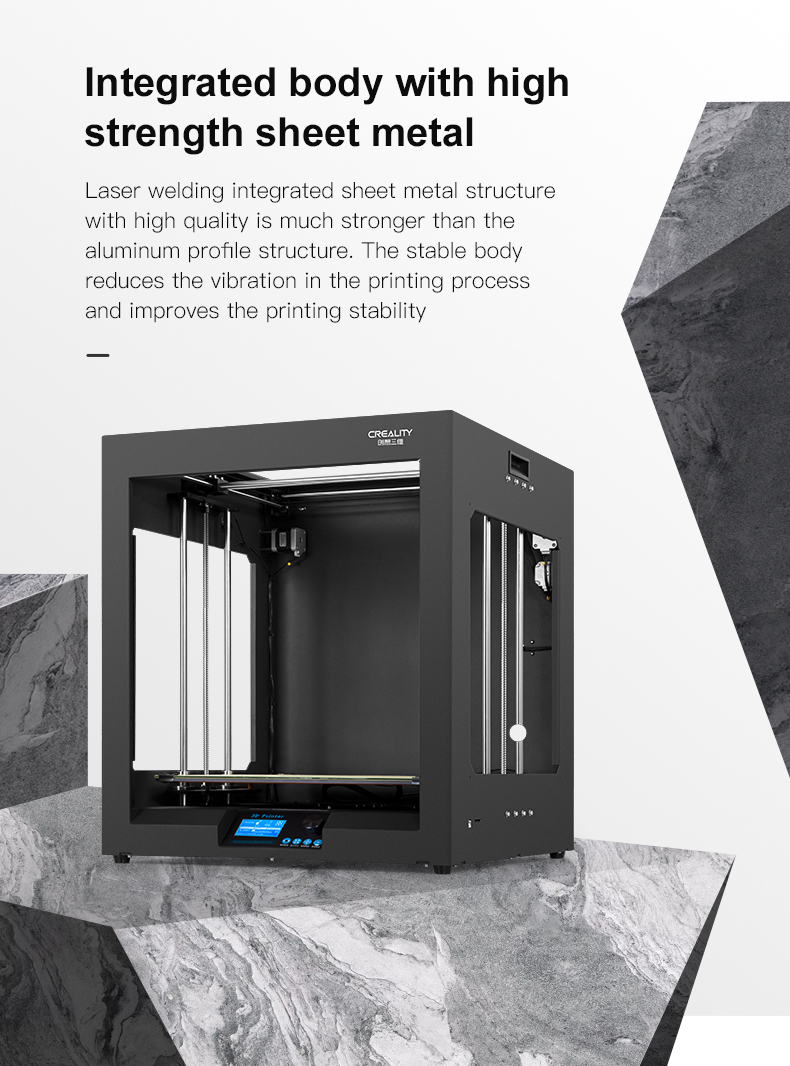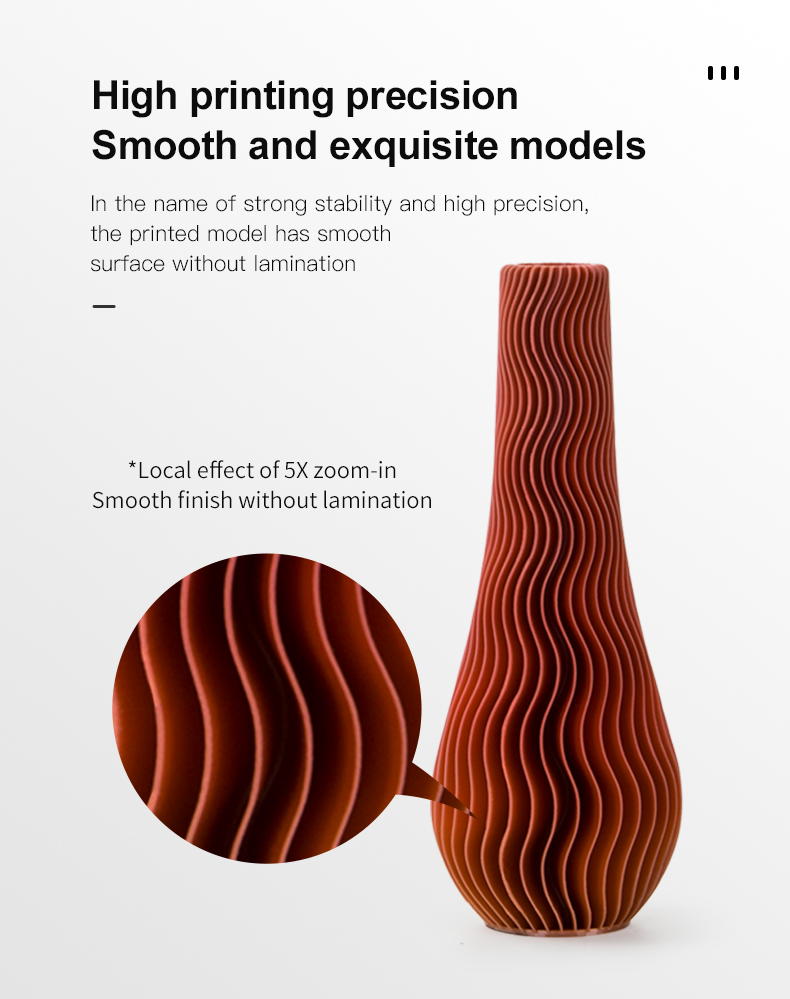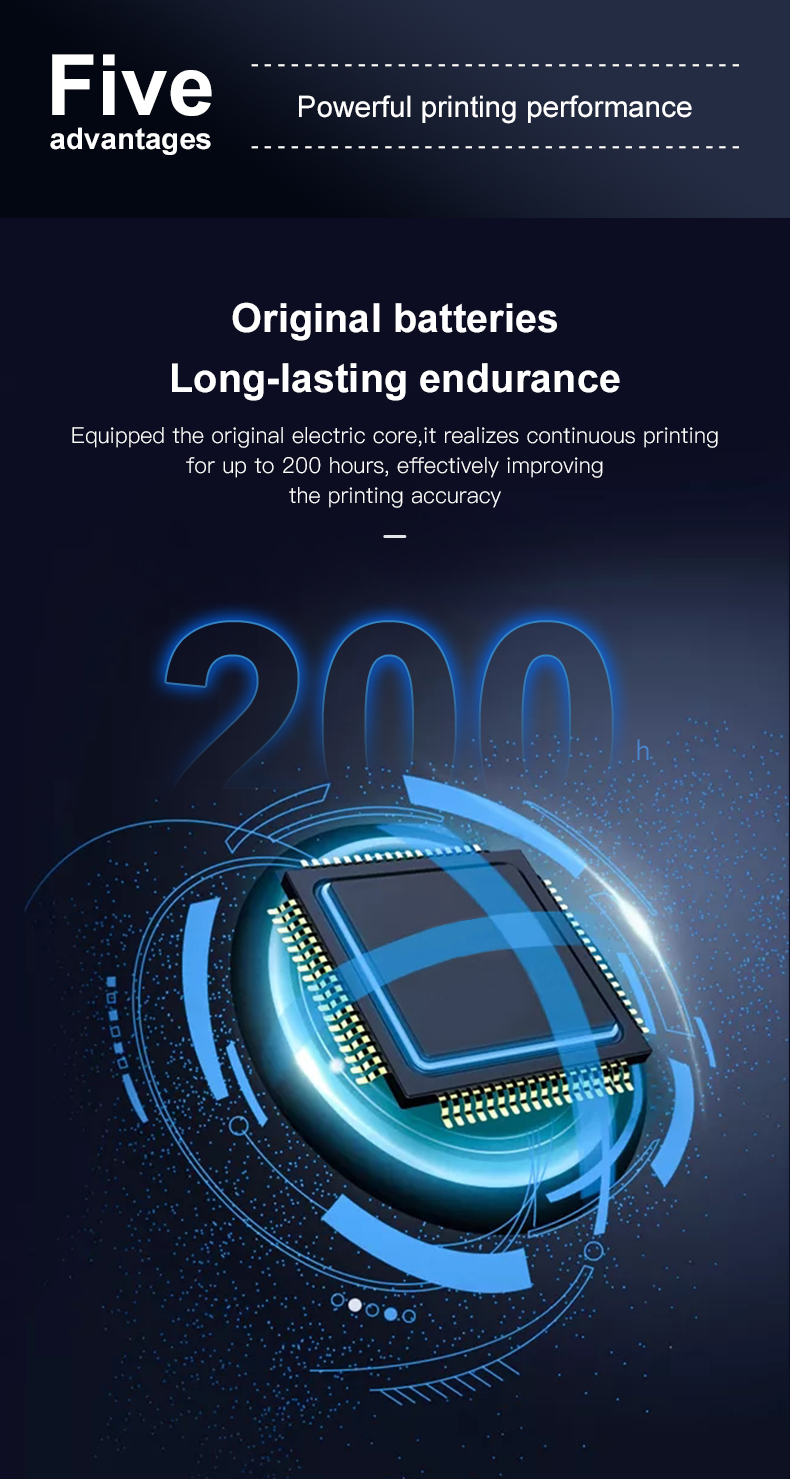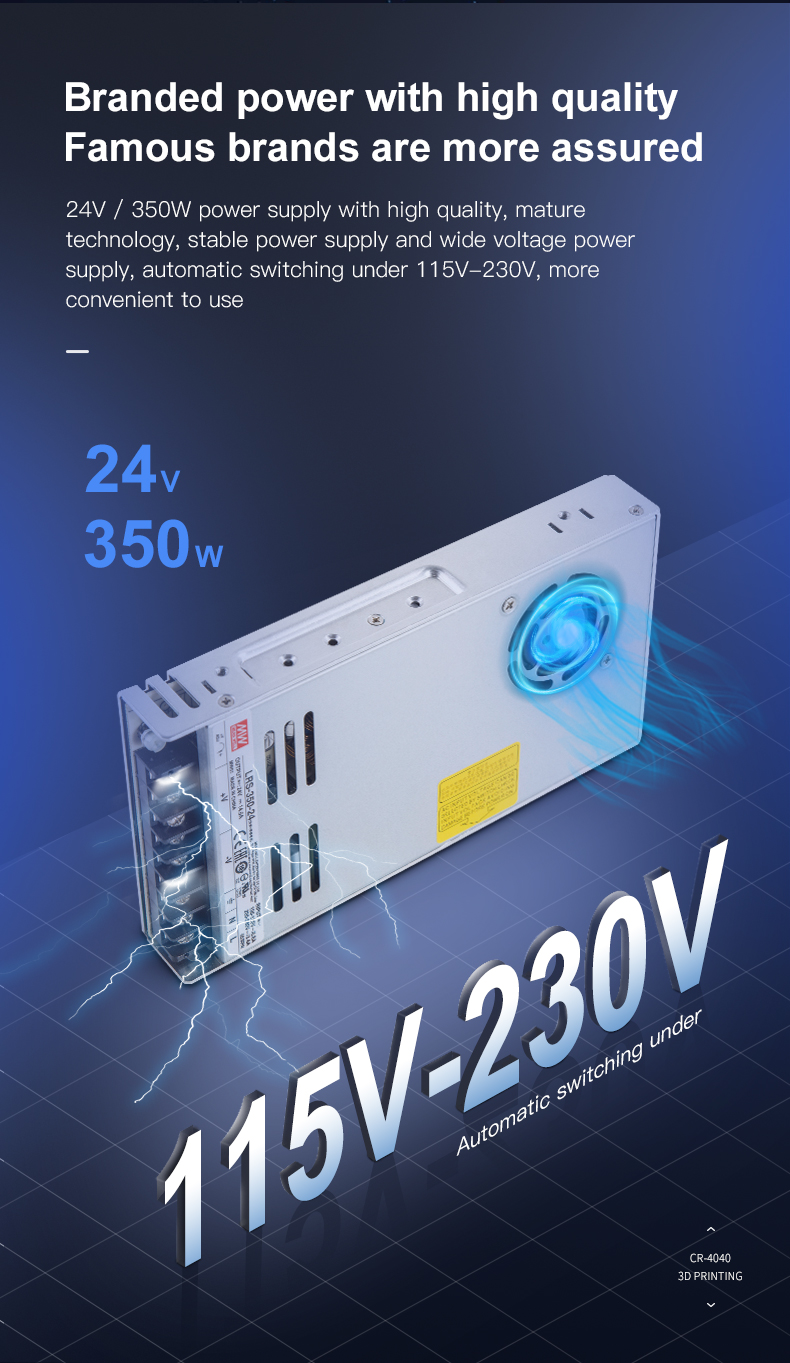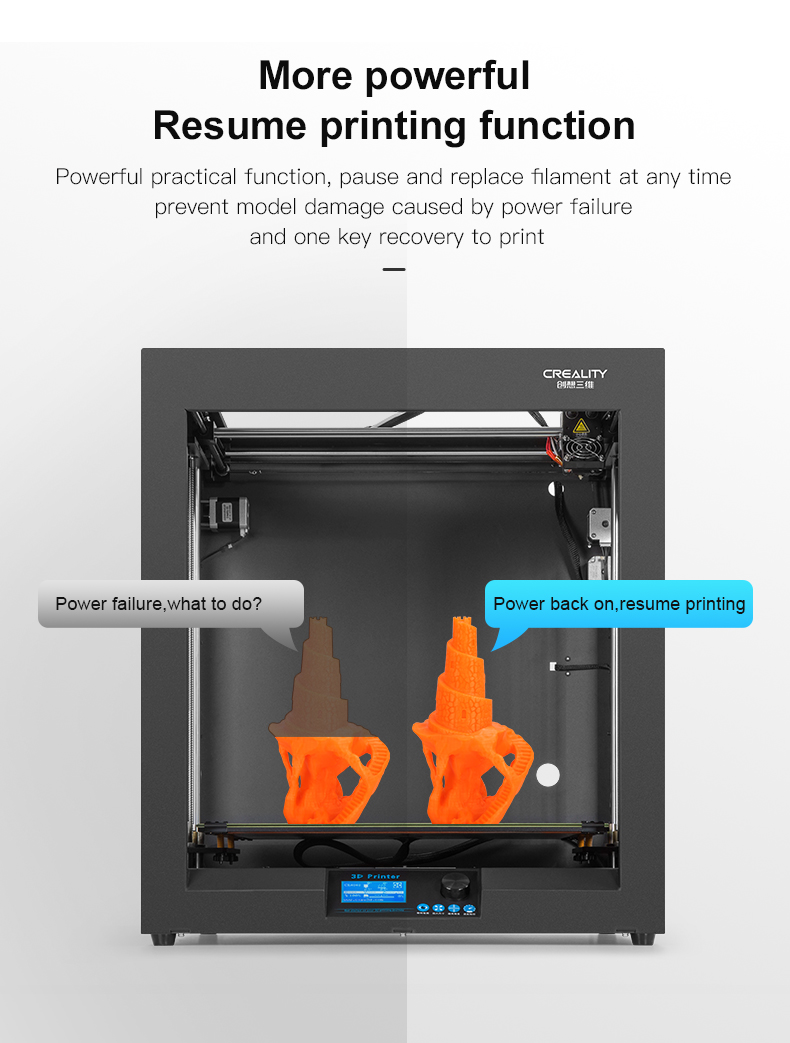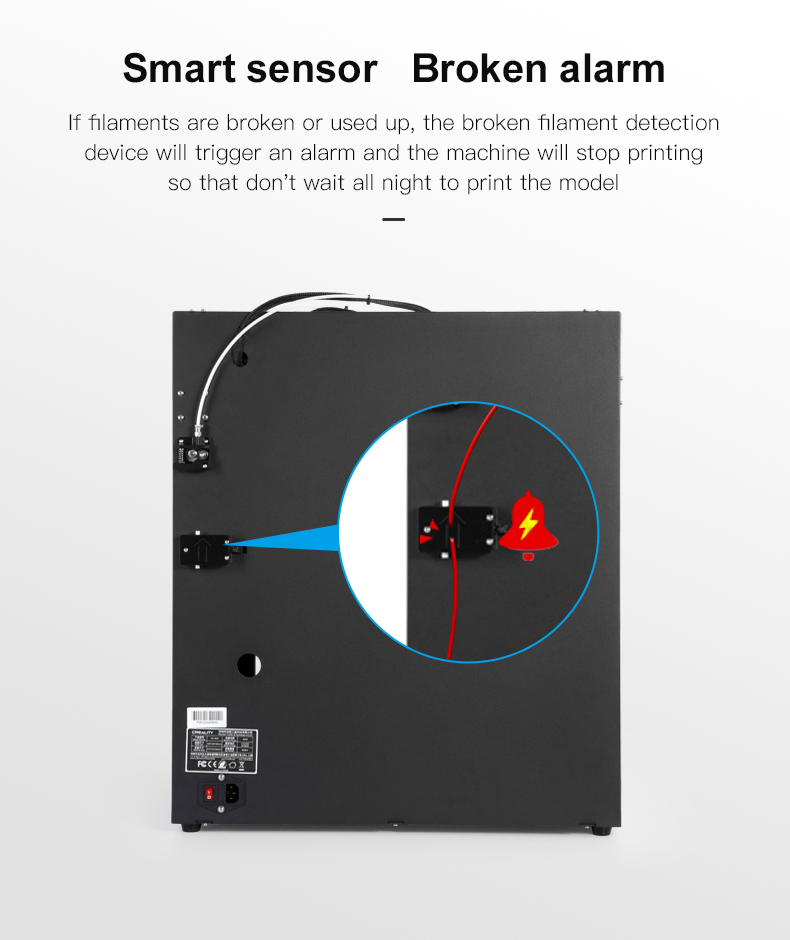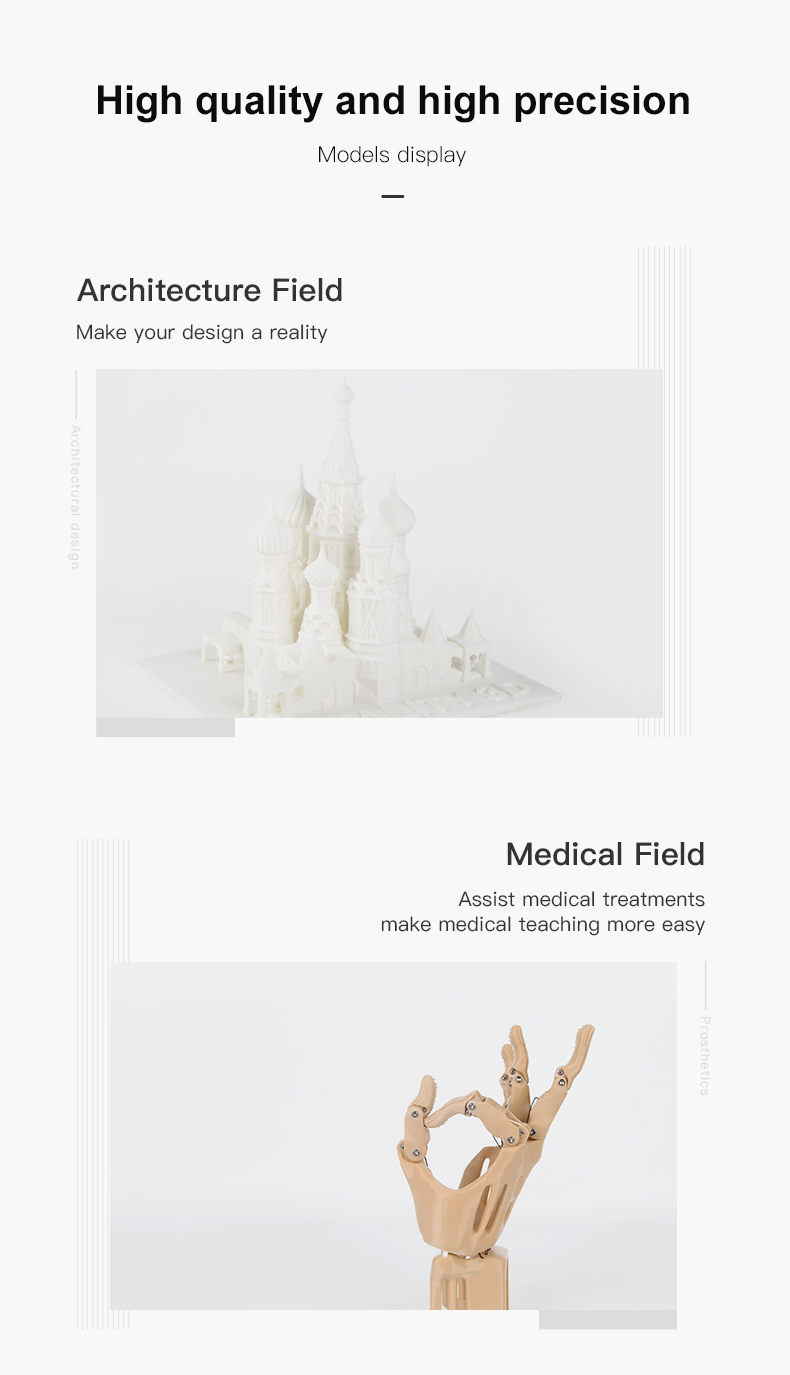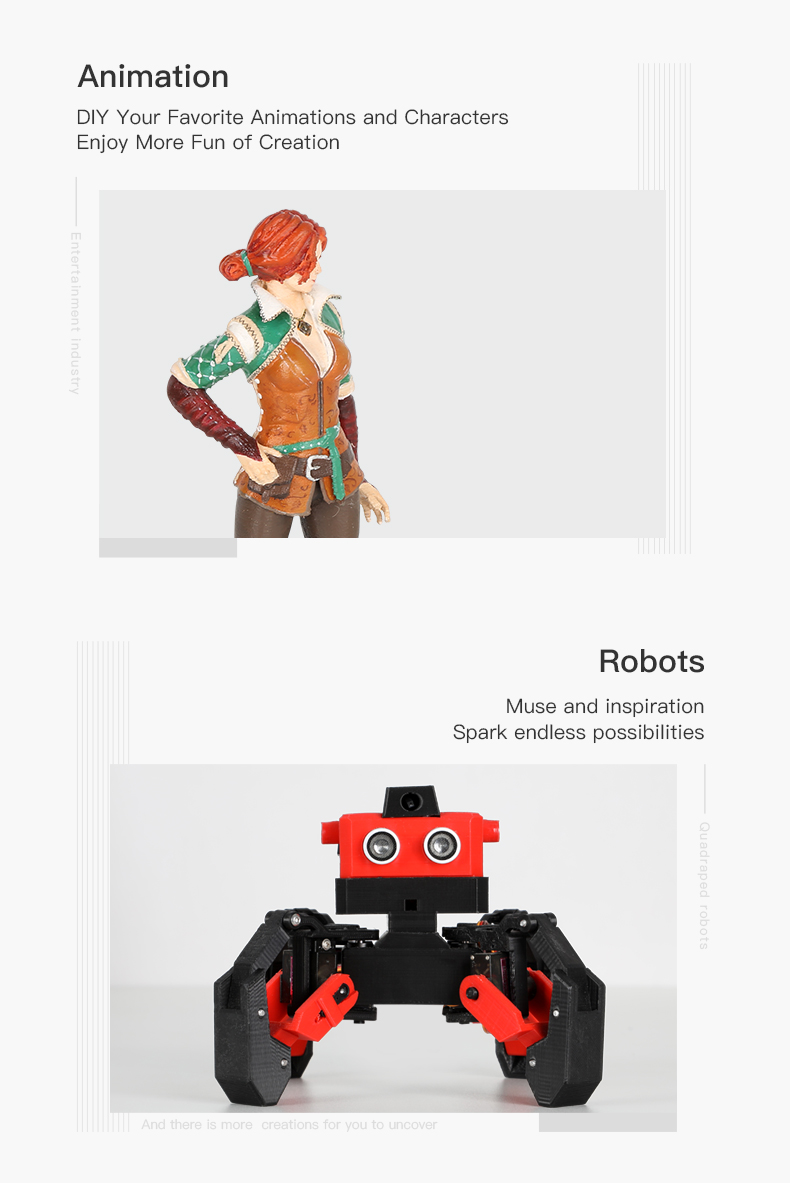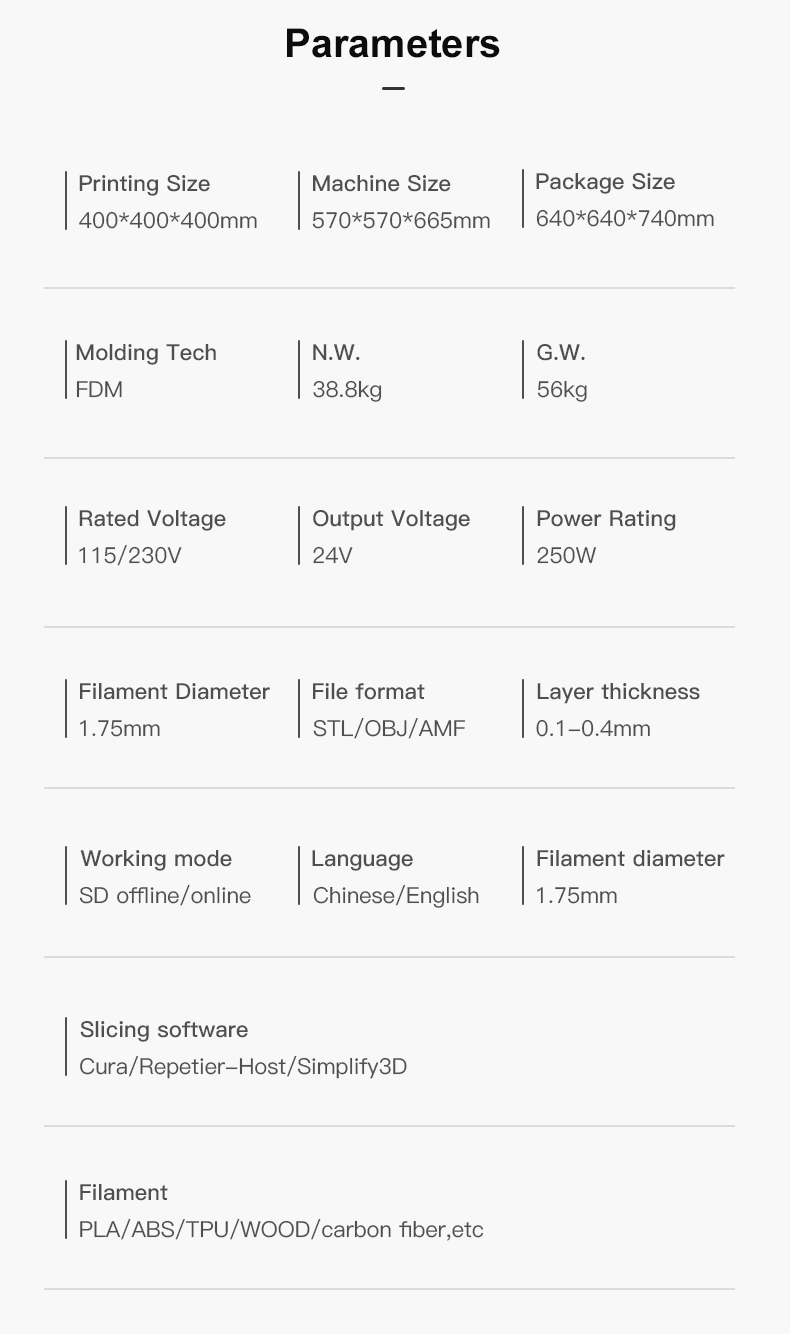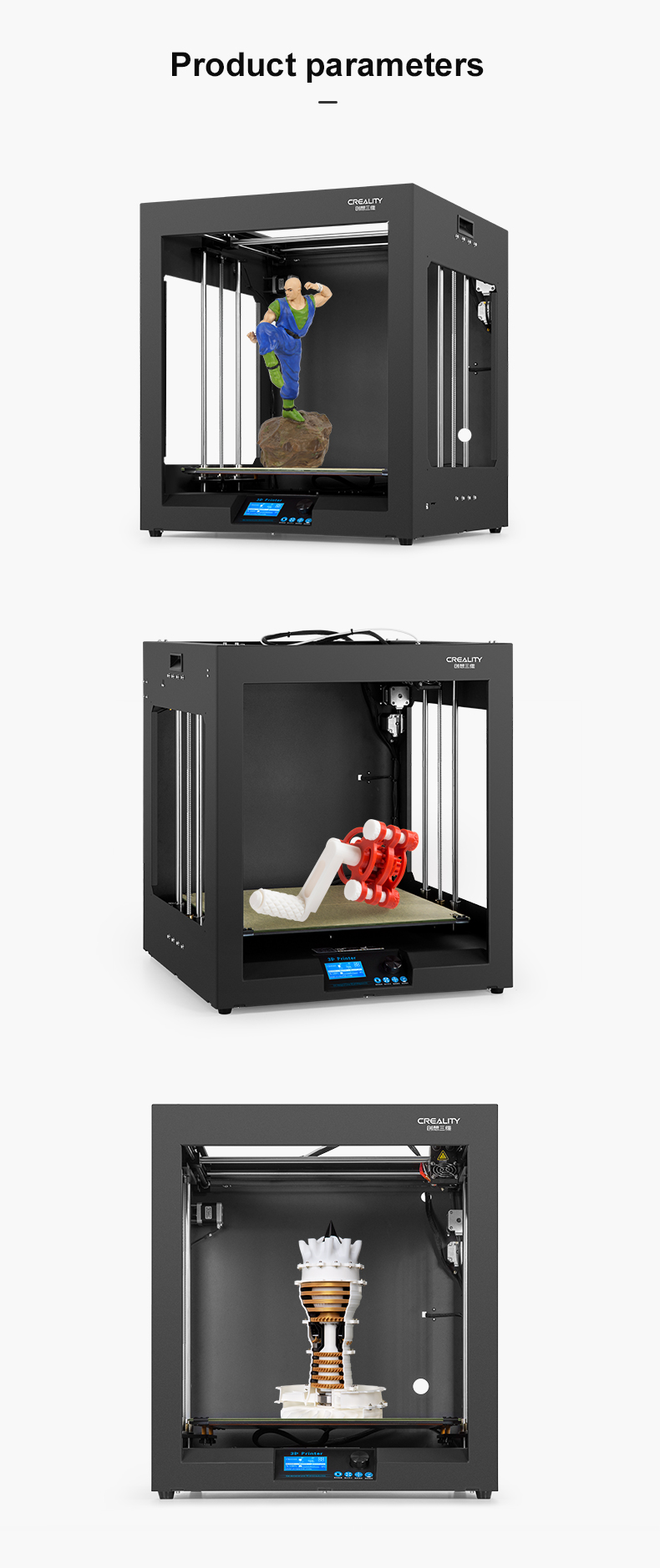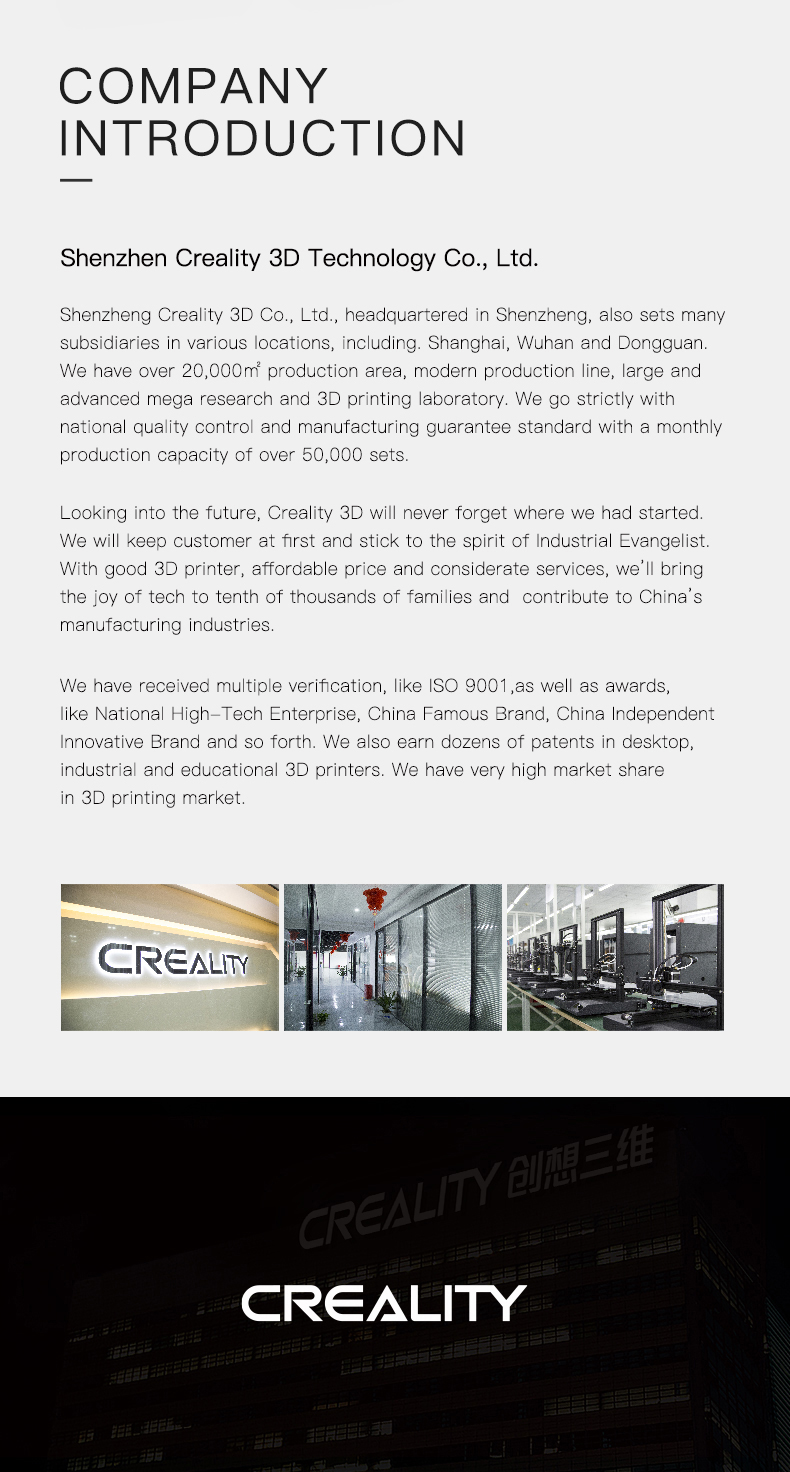 Review
As it has quite a large printing size of 400 x 400 x 400mm. It is a solid build made up of an all-metal frame which is more strong and sturdy which tends to increase its accuracy. This Creality CR-4040 is a flexible 3D Printing in terms of filament compatibility.