Creality CR-10S Pro V2 3D Printer | 300*300*400mm | Upgradable CR-10S Pro | BL touch(Auto-Leveling) | Imported Teflon Tube | Double gear extrusion for smoothly feeding | HD touch Screen.
Specification
Creality CR-10S Pro V2 3D Printer Advantages
【BL-TOUCH Included】 Matrix Automatic Leveling, quality Bill Touch automatic leveling device. And the Creality CR-10 Pro V2 3d printer will automatically measure the height of 9 unique points on the heated bed to determine the ideal settings for perfect prints every time.
【Filament Sensor】Creality CR-10S Pro V2 3d printer has a newly-added innovative material shortage detection switch, Even also highly sensitive to detect transparent materials.
【Stable and high precision motherboard】Creality CR-10S Pro V2 adopts V2.4.1 motherboard independently developed stable performance TMC ultra-quiet drive 256 subdivision for finer printing.
【Digital HD Touch Screen Designed】Creality CR-10S Pro V2 comes with Digital HD Touch Screen, large viewing angles, printing status, functions and parameter setting are clearly displayed, New Friendly UI, easy to use, and learn.
【More Smoothly Printing】With Imported high-temperature resistant blue Teflon tube ensure great printing texture, and Bondtech Gear extrusion Structure has two high-density gear and big extrusion force for smooth feeding.
Feature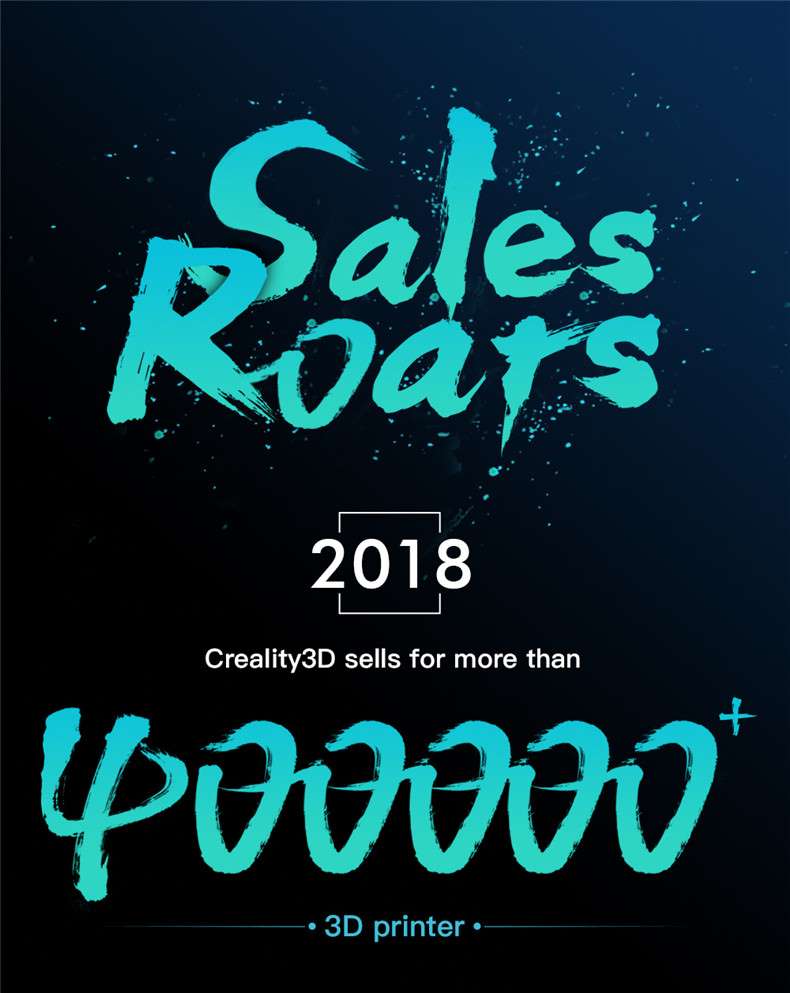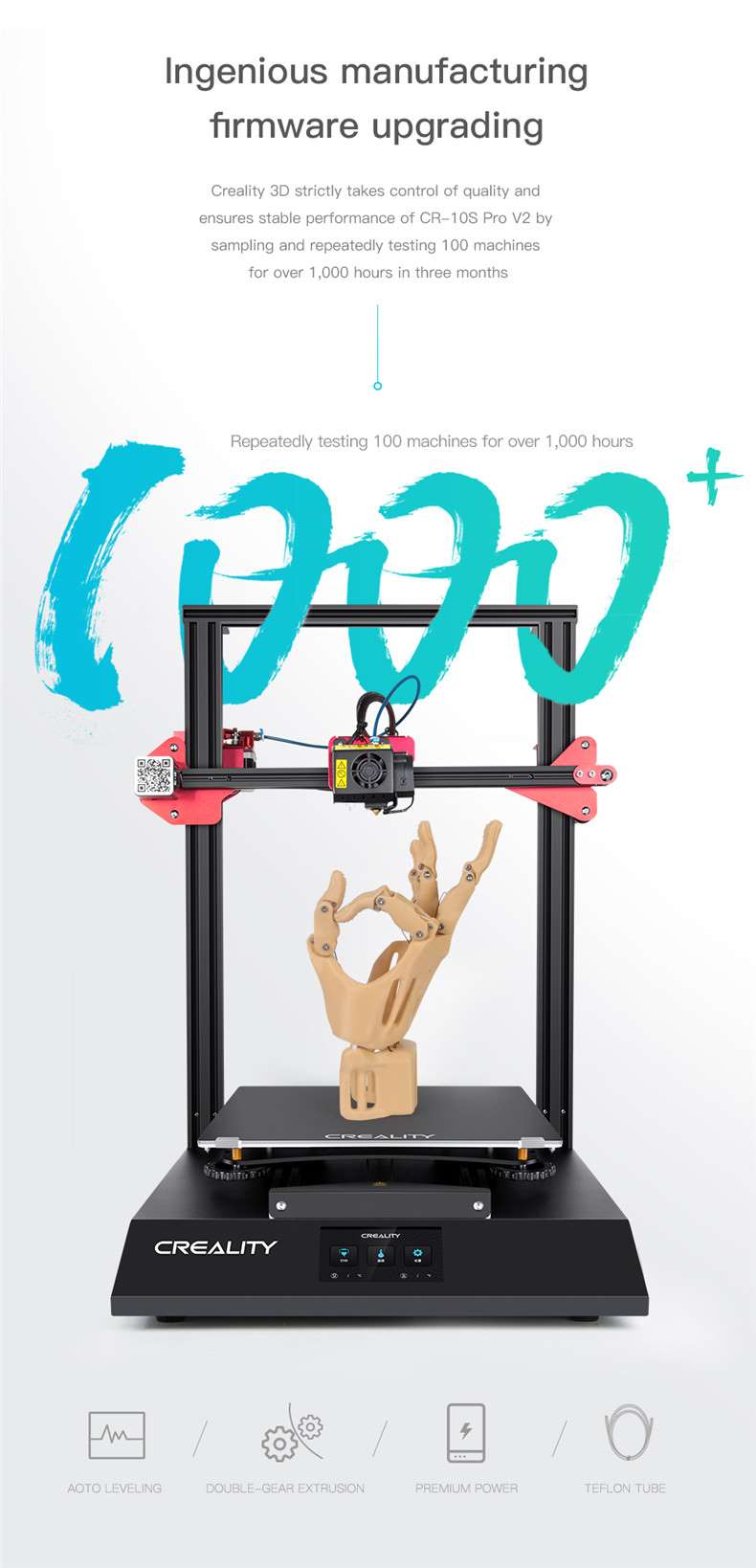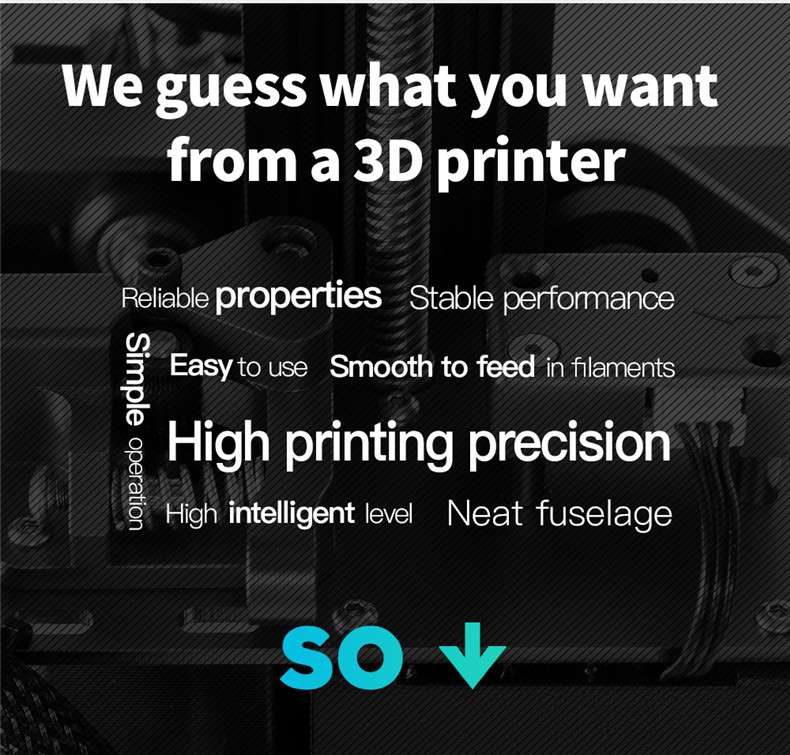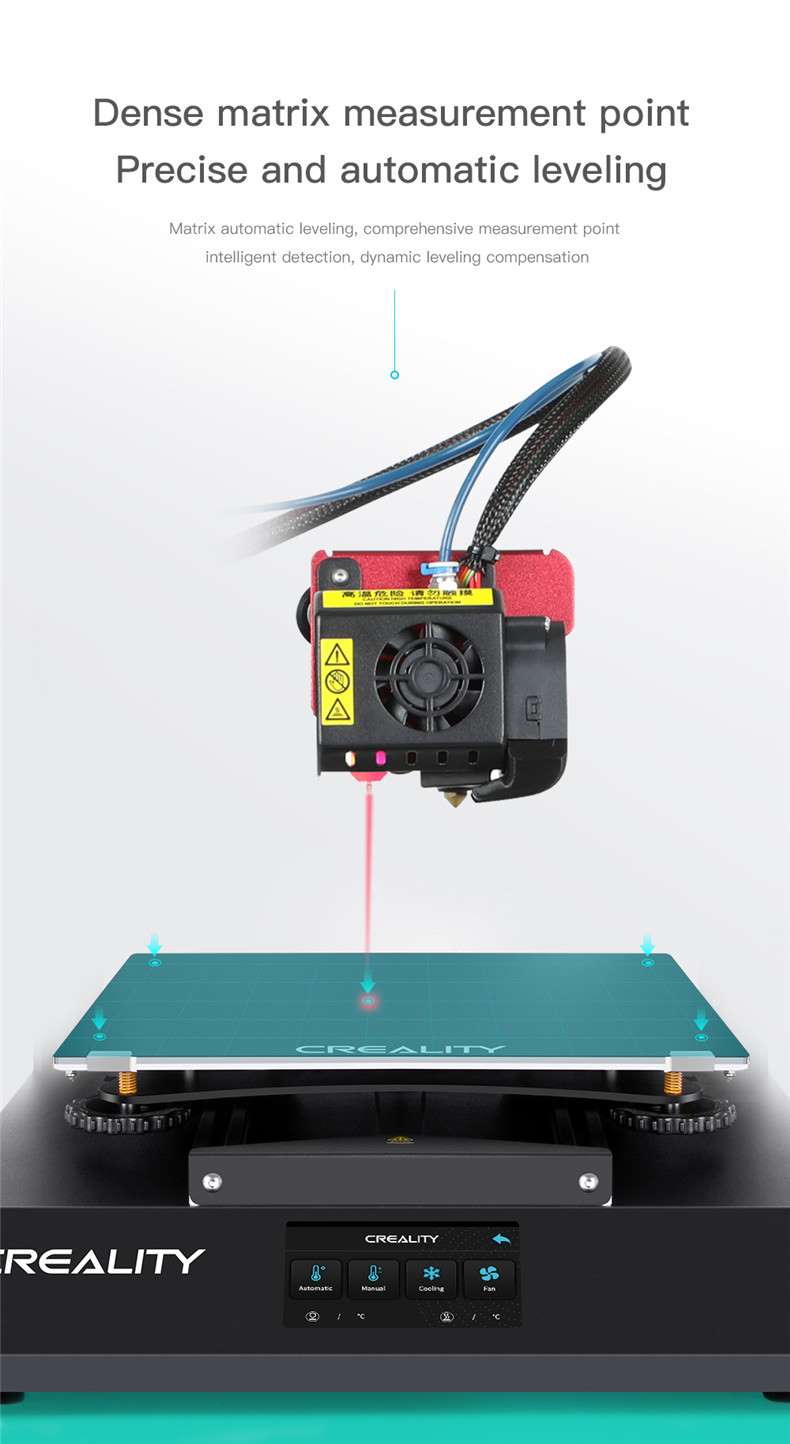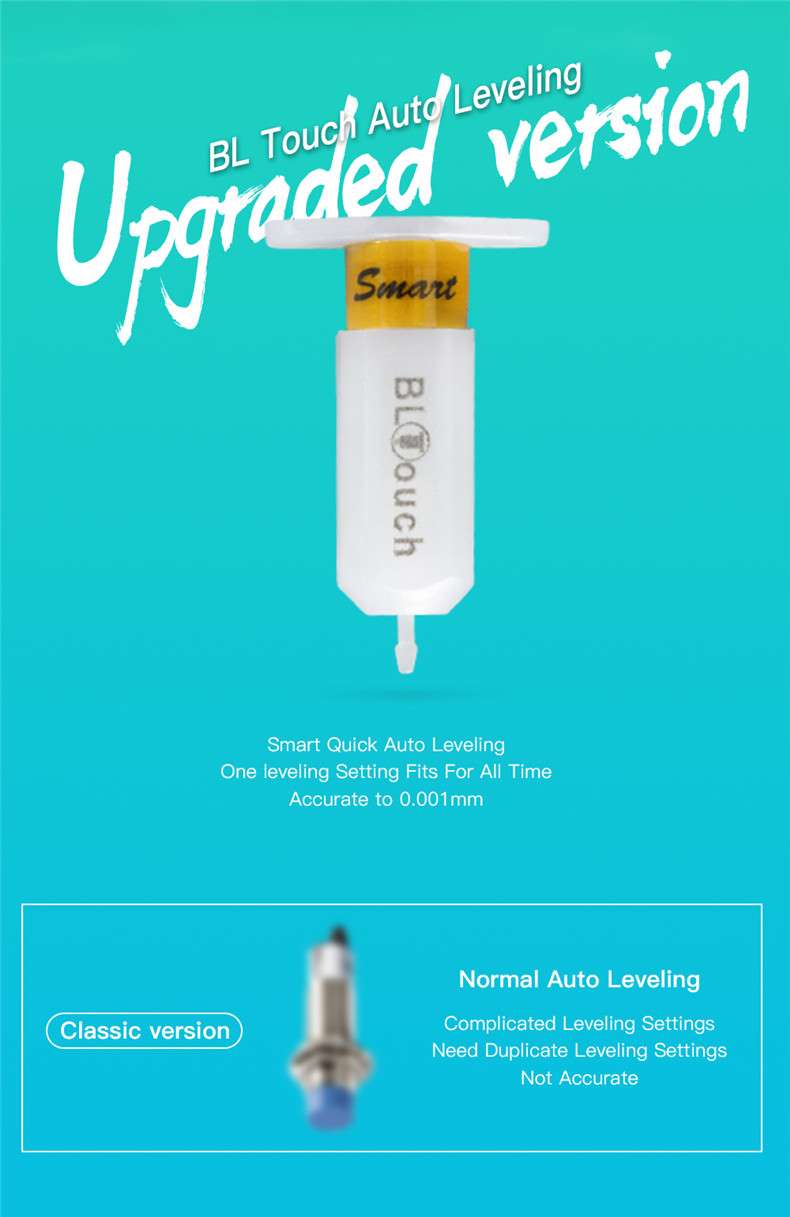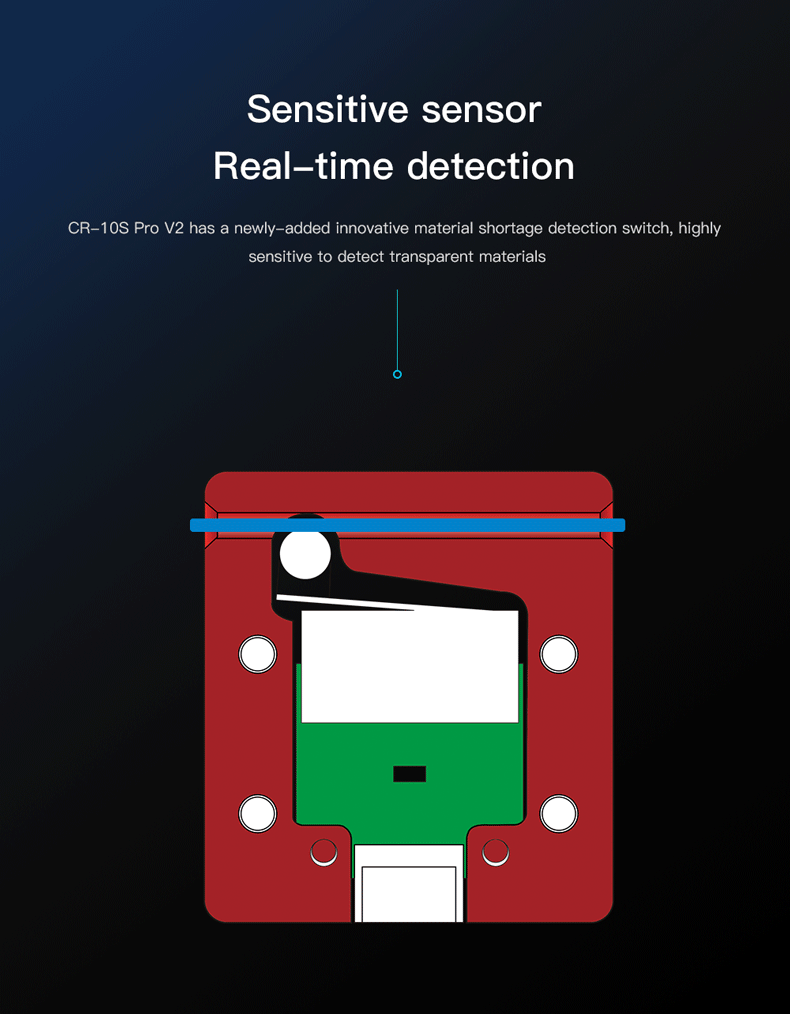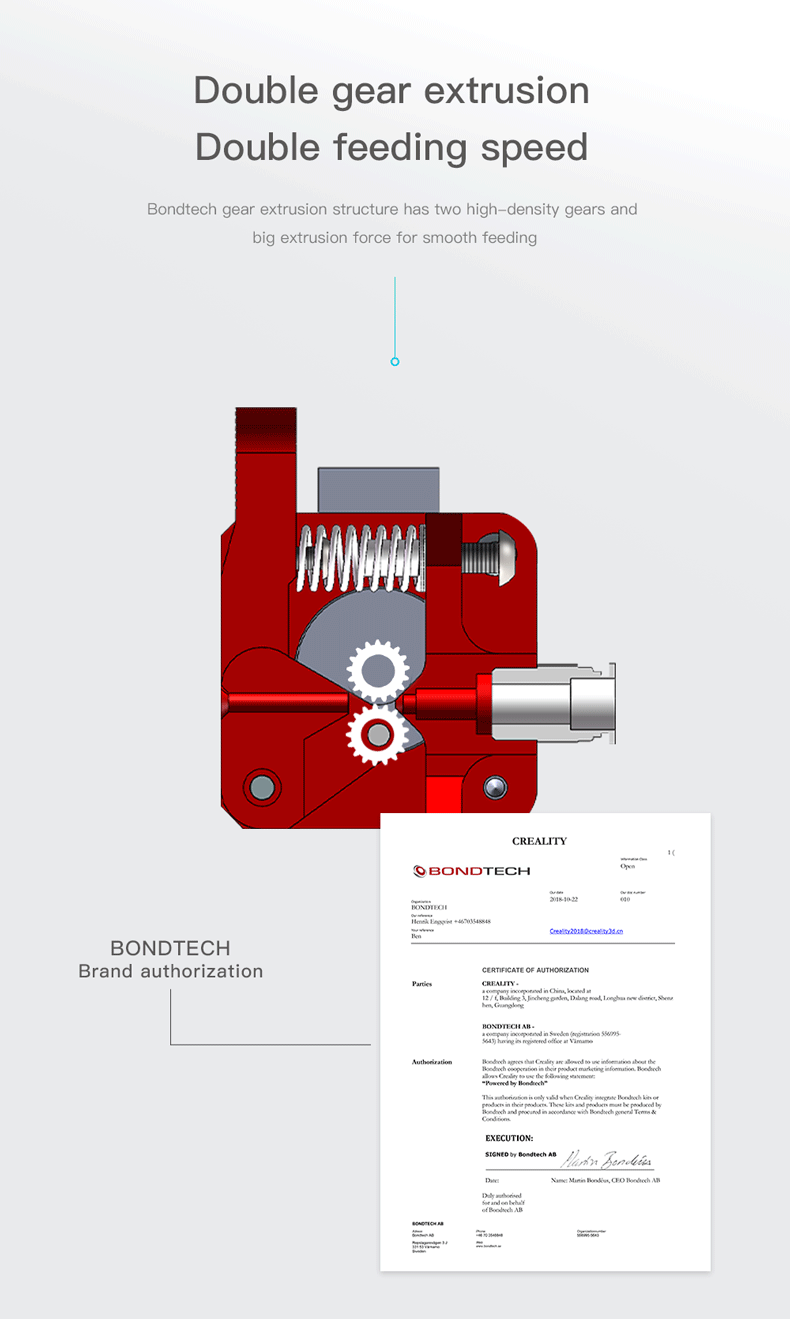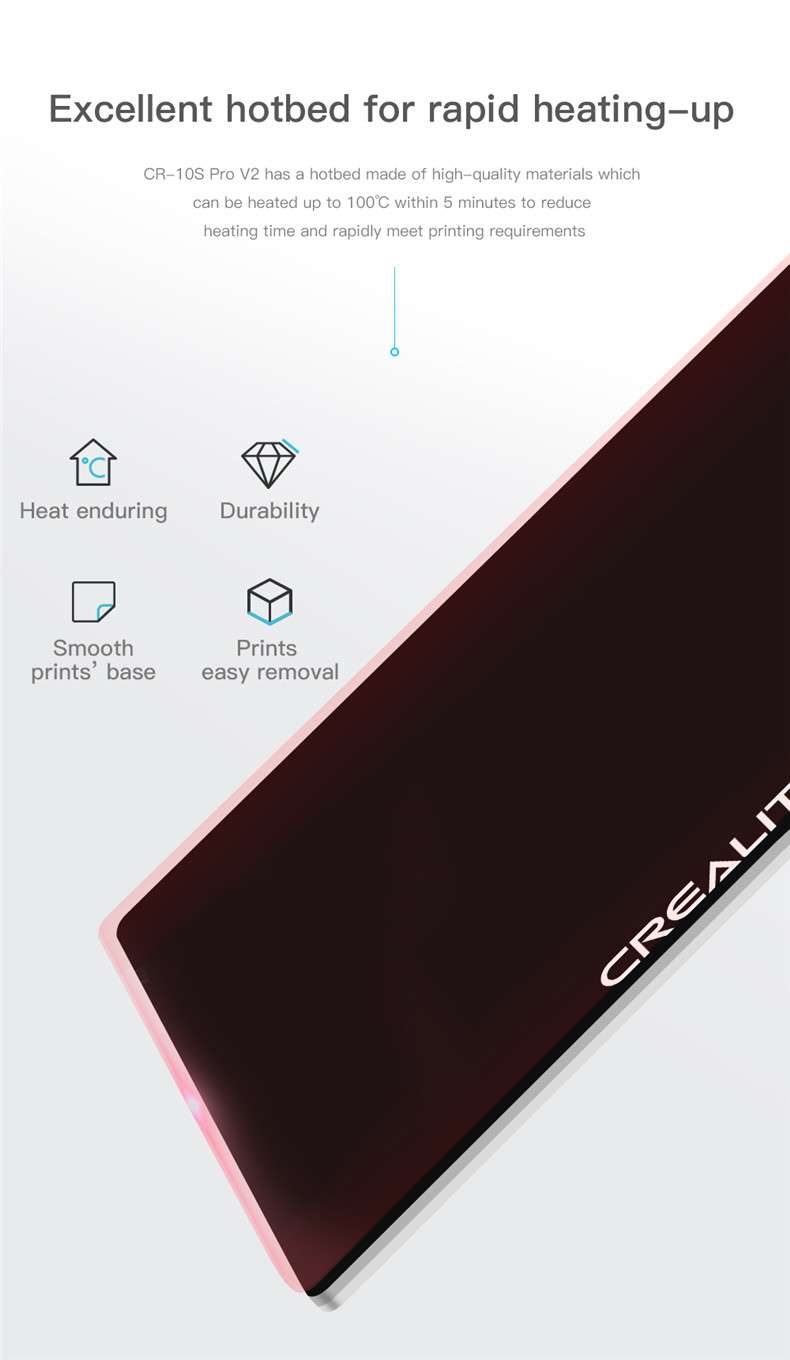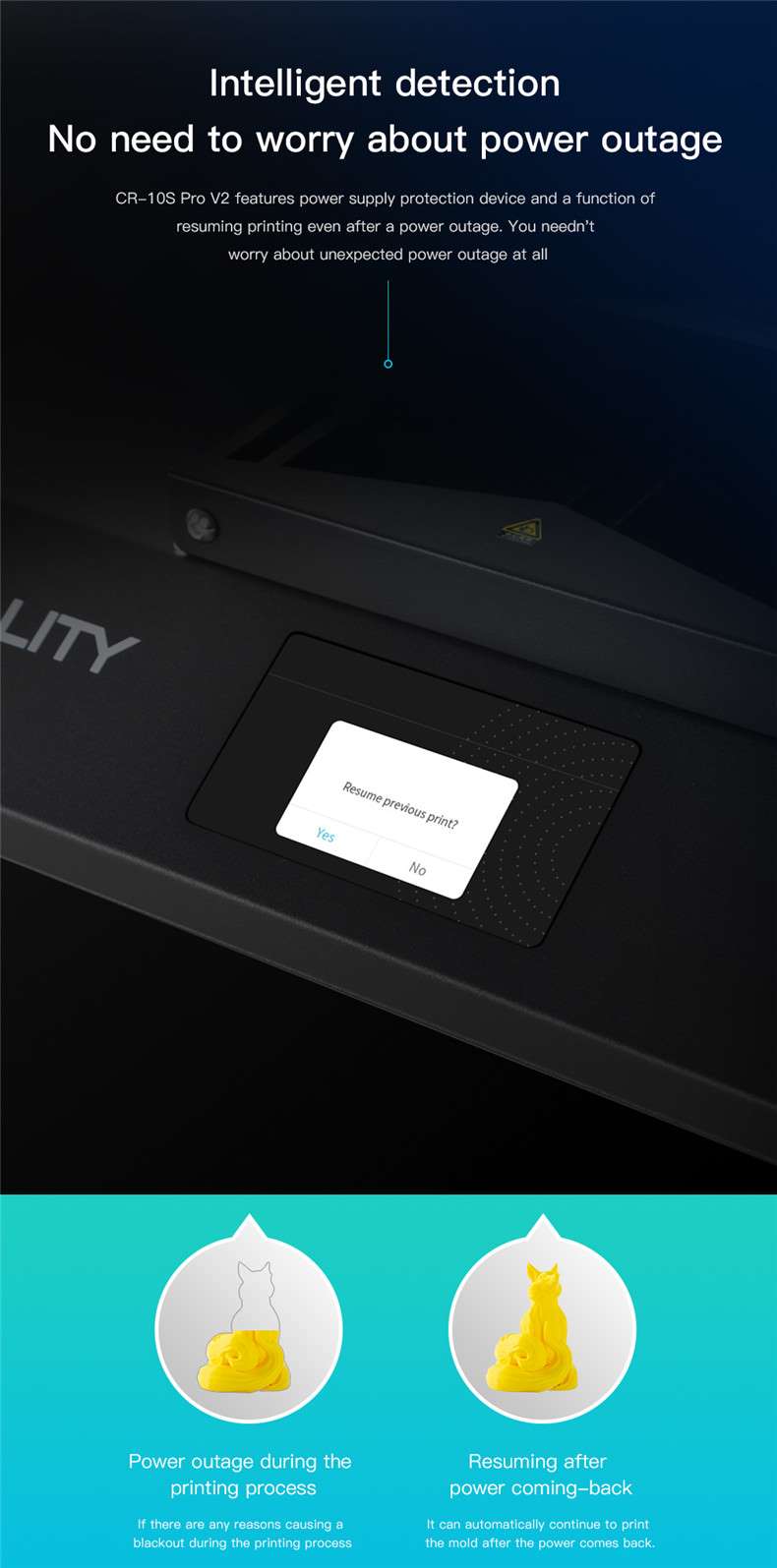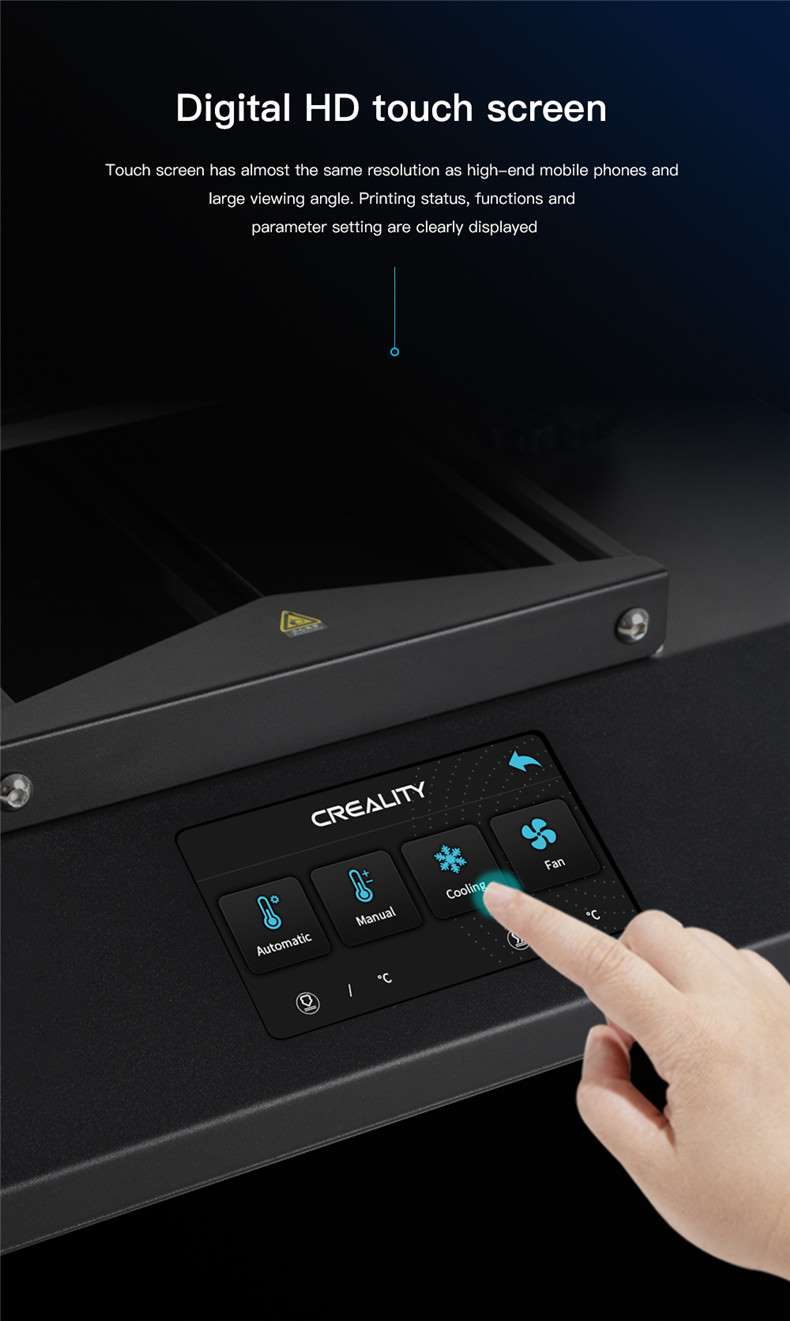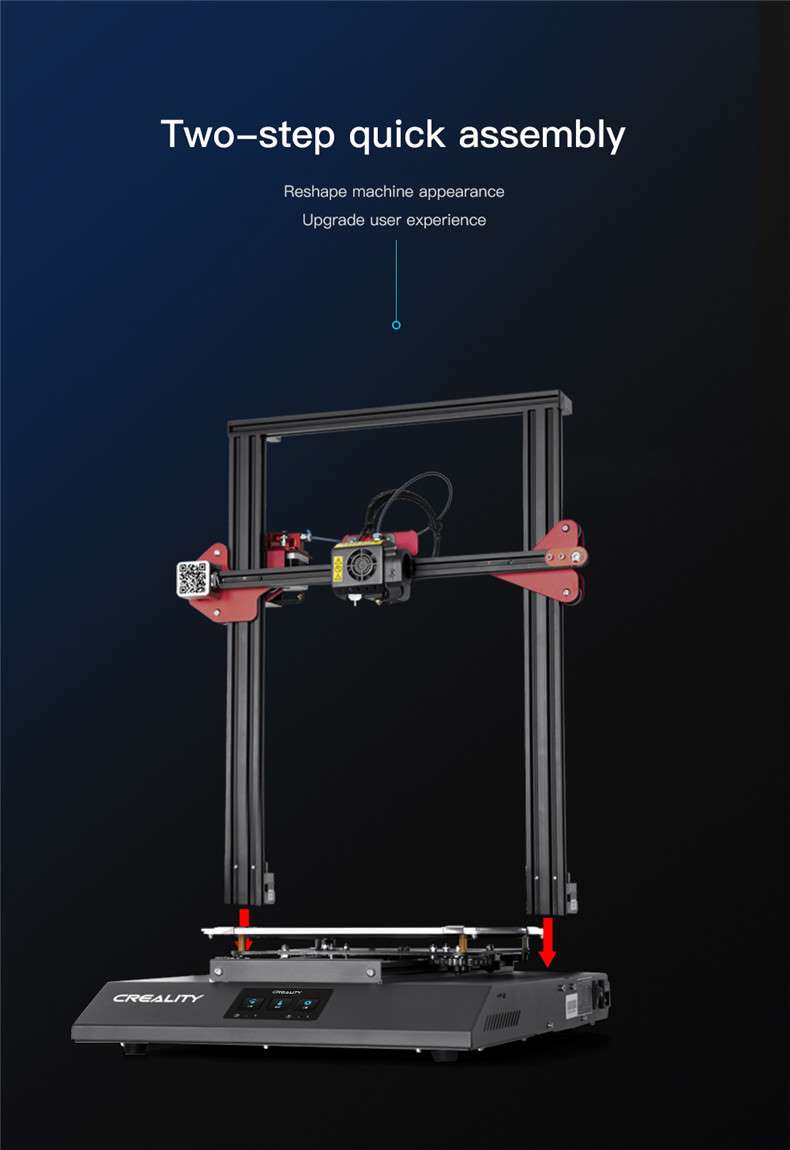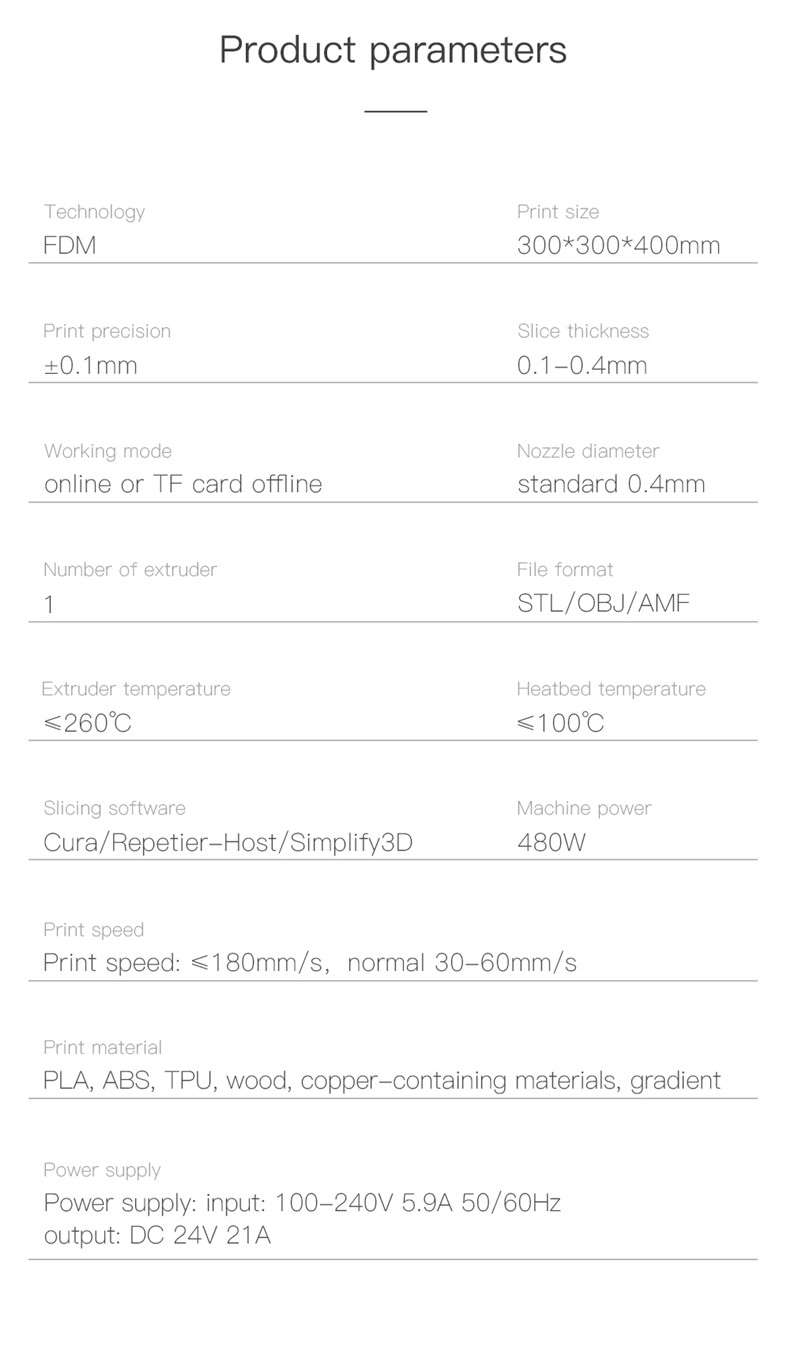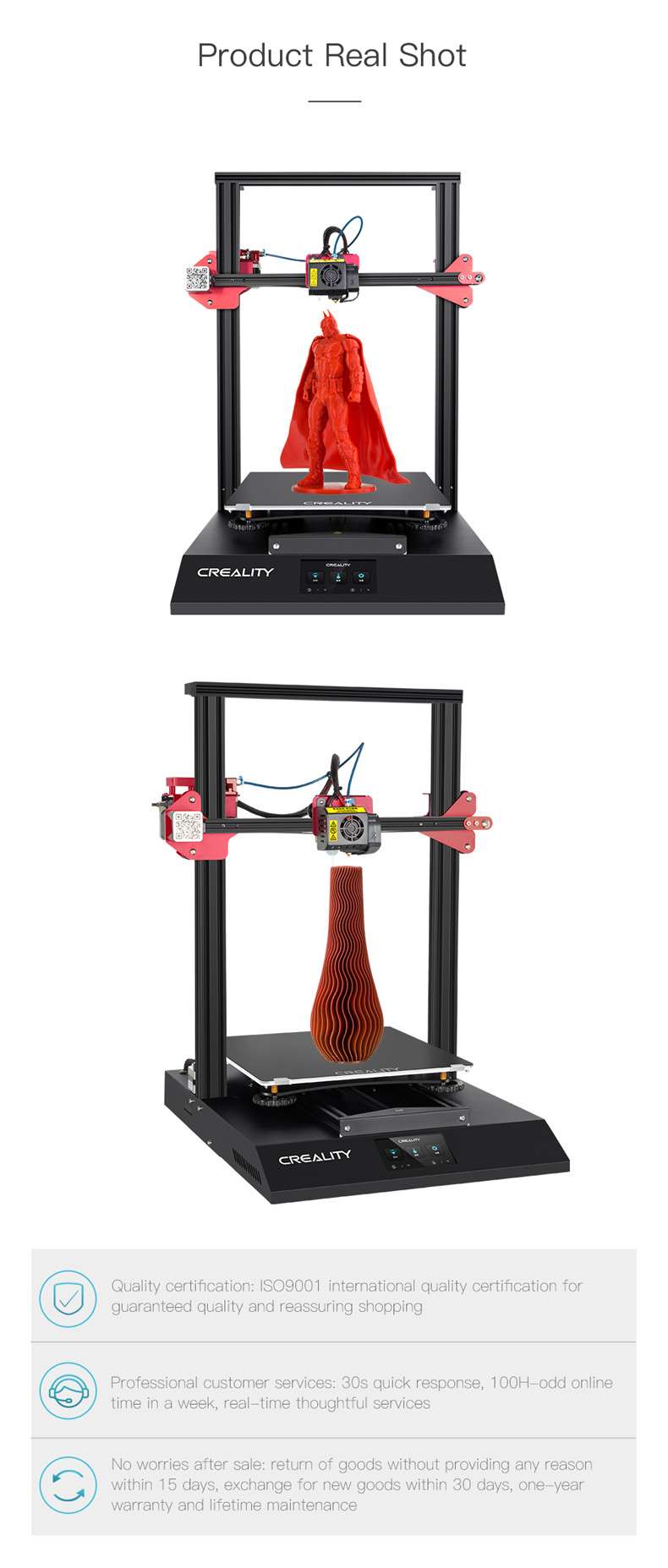 Video
Review
Creality CR-10S Pro V2 Review
Ian
Solid machine
I'm on my third and largest print. I am new to printing, and there is a wealth of knowledge. You have to manually adjust the z-axis, and once you do that, you should be good to go. Print slow to start out and clean the print bed w/ isopropyl alcohol every time you use it. If you're printing at 100, you're printing too fast. If you want quality prints, print slow (20-30 to start, then 50 once the print is established). Also, print the extra parts like the filament rolly-feeder, the extruder fan duct, and the extruder housing for if they break or you'd like to avoid the filament pulling against the frame. Also, if you want to use TPU or ABS, the filament feeder needs the clamp adjuster part you fit over the tension spring. You will have consistency and bed adhesion problems if you don't. Luckily they are free on Thingiverse. Beyond minor tweaks and they wish to use a USB not sd card plugin (There are sd card and computer plug support parts you can print as well), this printer is great. The print quality for the price is unmatched. I might buy a second depending on how this handles week-long print jobs.
Hal Turner
My 3rd Creality system is the best yet
I just finished the shakedown print for my CR-10s Pro V2 from Amazon, and have to say this is far and away the best Creality machine I have used. It's faster to set up, faster and easier to print, and best over all others in every test I have run so far. My Ender 3 pro and Ender 5 pro will be my workhorse systems, but this will get my prototyping work because of its incredible speed, performance and agility. I also love it because it's part of the Creality family with which I'm already familiar, so I won't be stocking parts in duplicate. Congratulations, Creality! Well done!